At Busy Bees we're really proud to be part of a global success story.
There's really something special about a Busy Bees child and it's because we do things differently. Our Early Learning Services are a part of the national group, Busy Bees Early Learning Australia, and our innovative approach is based on the discovery and exploration of respectful relationships with children. 
We follow this philosophy and offer children uninterrupted time for play, plenty of freedom, a calm and relaxed environment, cooperative relationships, and our full attention.
We believe that quality early learning does more than just prepare children to become eager school students – it builds resilience, vital social skills and independence.
Contact us today to book a guided tour with your local Service and discuss enrolment!
Our Mission, Vision and Values
Our Vision
To give every child the best start in life
Our Mission
To deliver high quality childcare and exciting learning opportunities for every child, giving them a head start as they prepare for school.
Our Values
At Busy Bees, we're really proud to be part of a global success story. But how did we get here? It's by keeping these values at heart, and working to the highest standards we can, that we've become the leading global early education and care provider.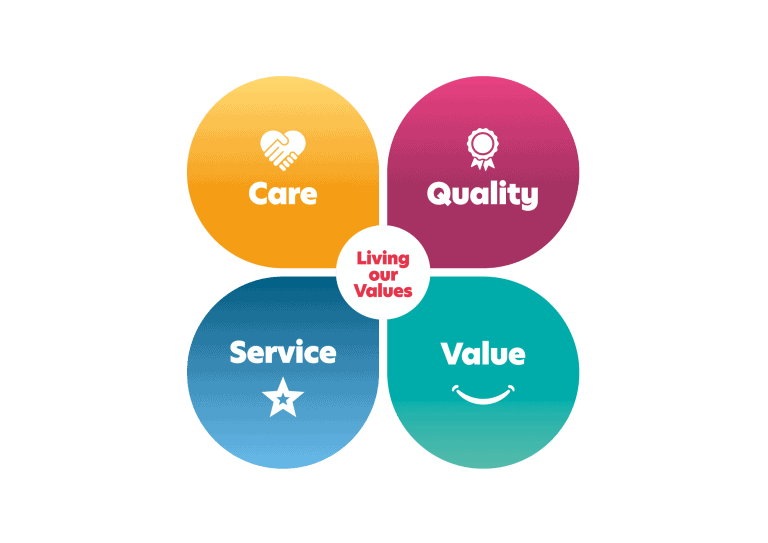 Care
We take care of the children entrusted to us and our dedicated staff. All are appreciated and diversity is valued.
Service
We provide exceptional service and are integral to supporting parents bringing up children.
Quality
We maintain the highest standards in care and safety and provide exceptional early years education.
Value
We provide outstanding value for our families.