Does your child refuse to eat vegetables? Try this Cheesy Vegetable Pasta recipe from Busy Bees at Underwood, with plenty of hidden vegetables!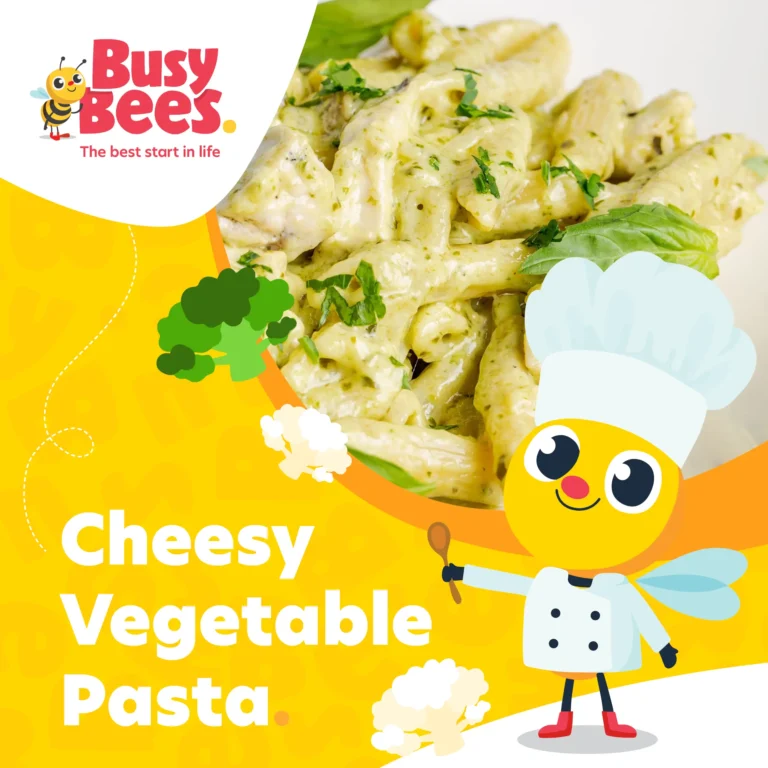 Ingredients:
Cauliflower
Zucchini
Broccoli
Onion
Cream
Cheese
Vegetable stock
Pasta
Method:
1. Boil pasta until tender and then drain
2. Cook diced vegetables with stock, cream and cheese. Purée to make the cheesy vegetable sauce.
3. Combine pasta and sauce. Enjoy!