This Fruit Muffin recipe is often used by Busy Bees at East Fremantle for fun cooking classes with the children as it has no added sugar, just the natural sugar contained in fruits.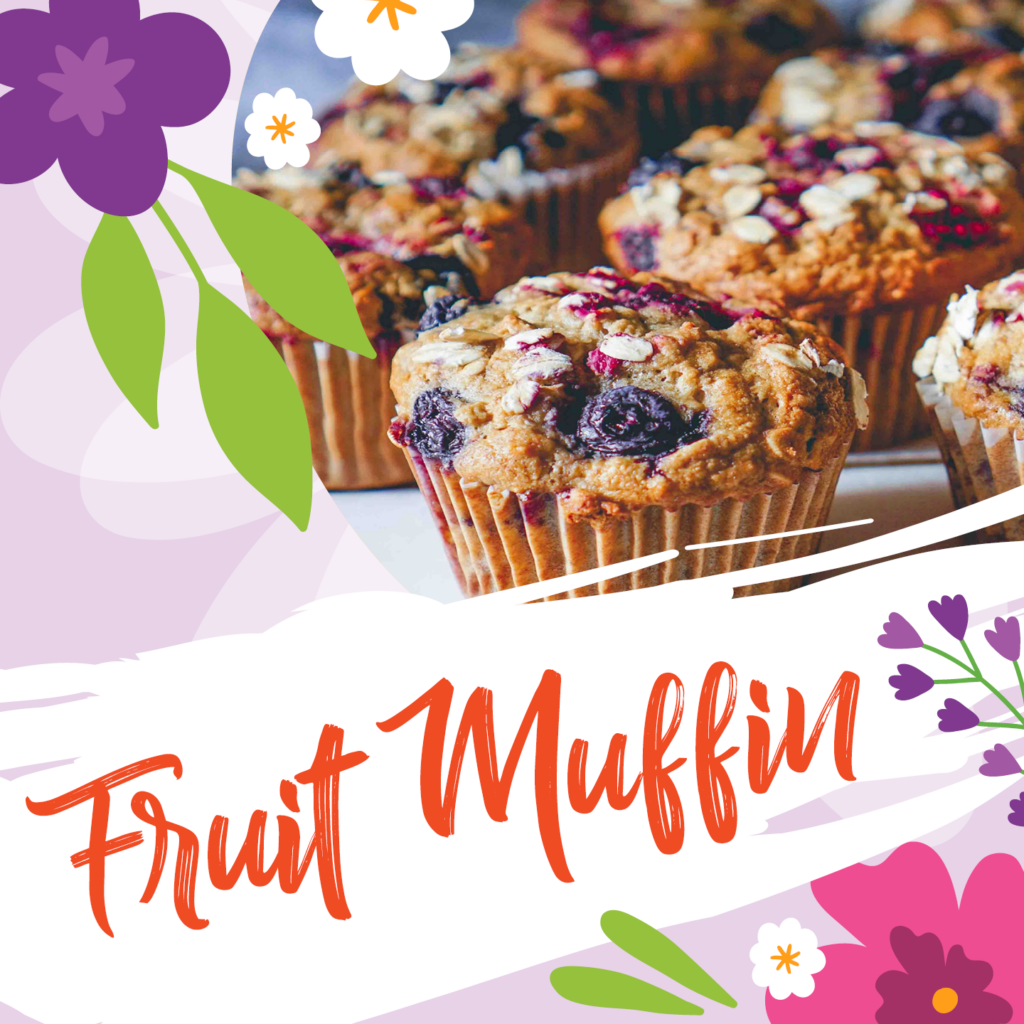 2 1/2 cups Wholemeal self-raising flour
1 Egg
1/2 cup Vegetable oil
3/4 cup Milk
3/4 cup Fruits
Mix gently together all the ingredients being careful not to over mix
Place mixture into greased muffin trays
Place into the oven at 180°C for 15–20 minutes
Serve while still warm.
Use fruits such as diced bananas, stewed pears, stewed apples or berries. For a savoury muffin, replace the fruits with cheese, spinach, bacon, tomatoes and chives.