Greek Yoghurt and Berry Cake
This delicious Greek Yoghurt and Berry Cake was crowned the winner of the 2021 Busy Bees Catering Competition in the United Kingdom, which celebrated the anniversary of The Very Hungry Caterpillar and was voted for by parents and Educators. Thank you to Busy Bees (UK)'s 2021 Champion Baker: Chef Von.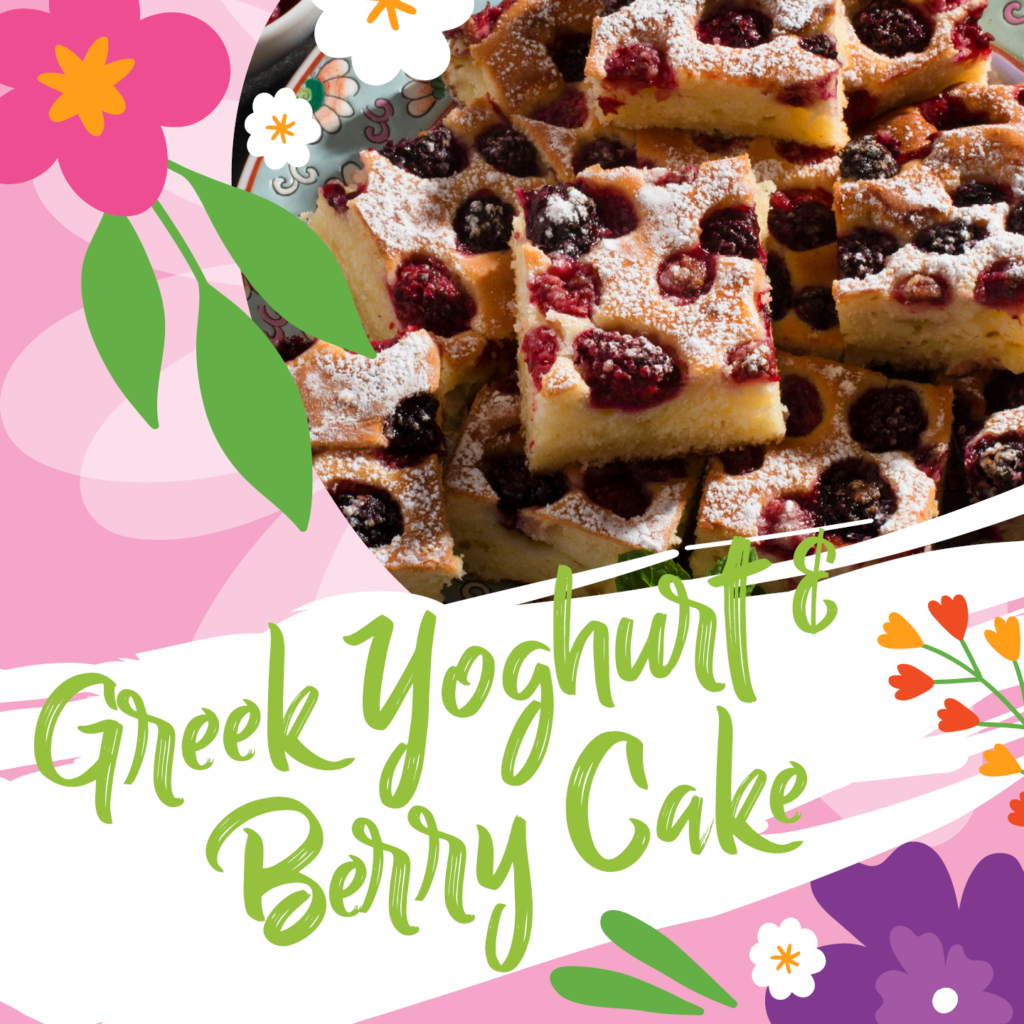 350g Self-raising flour
2 tsp Baking powder
300g Butter
35g Caster sugar
4 Large eggs
300g Greek yoghurt
2 tsp Vanilla essence
200g Diced apples
100g Oats
125g Raspberries
125g Diced strawberries
Sieve the flour and baking powder together into a bowl
Beat the butter and sugar until light and fluffy
Add eggs and flour to the creamed mixture, and beat until combined
Slowly add yoghurt and vanilla essence
Gently stir in oats, the diced apple and half of the berries
Spoon the mixture into a greased and lined cake tin, and smooth the surface of the mixture
Scatter the remaining berries onto the top of the cake and press down lightly
Bake for 20 minutes at 200°C (180°C fan)
Remove the cake from the oven and cover it with foil. Return to the oven for another 30–35 minutes or until a skewer comes out clean when pressed into the centre
Chef tip: Leave the cake to cool entirely before cutting it into portions so it holds its structure.