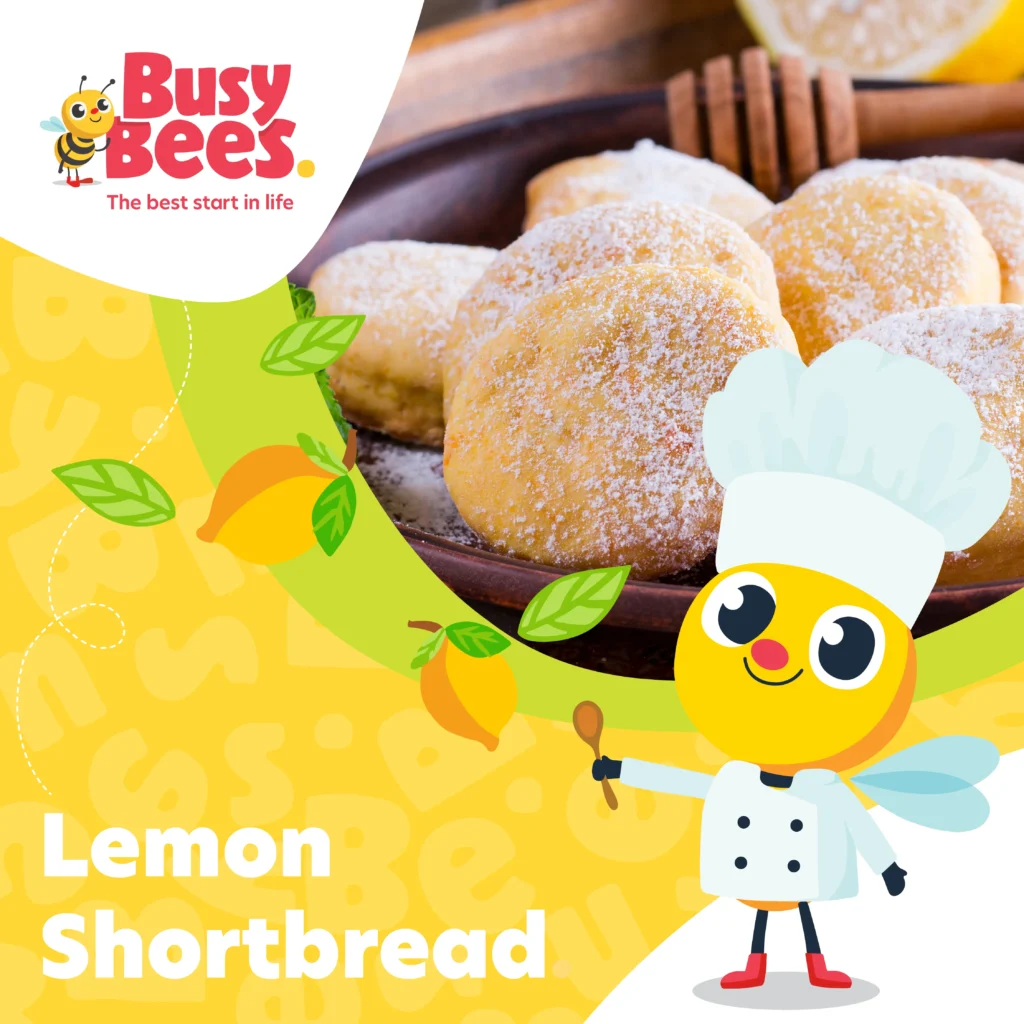 Ingredients
450g plain flour
315g butter
35g caster sugar
1 tsp lemon zest
1 lemon (juiced)
Icing sugar, a light dusting
Method
Mix the sugar and butter together until smooth.
Add the lemon juice and lemon zest, and stir in well.
Add the flour.
Dust a clean surface with flour and roll out the shortbread.
Cut out shapes using a 6cm cookie cutter or into rectangle fingers.
Place them individually on a baking sheet, and chill them.
Bake in the oven for 12–15 mins at 180°C.
Leave to cool, and then dust lightly with icing sugar.