This delicious pumpkin soup recipe is an old favourite from our UP (Unleashing Potential) At Home program. Originally shared back in 2020 this pumpkin soup recipe from Princeton Pre School by Busy Bees in Western Australia, was said to be so good that the children and Educators devoured the soup before a photo could be taken.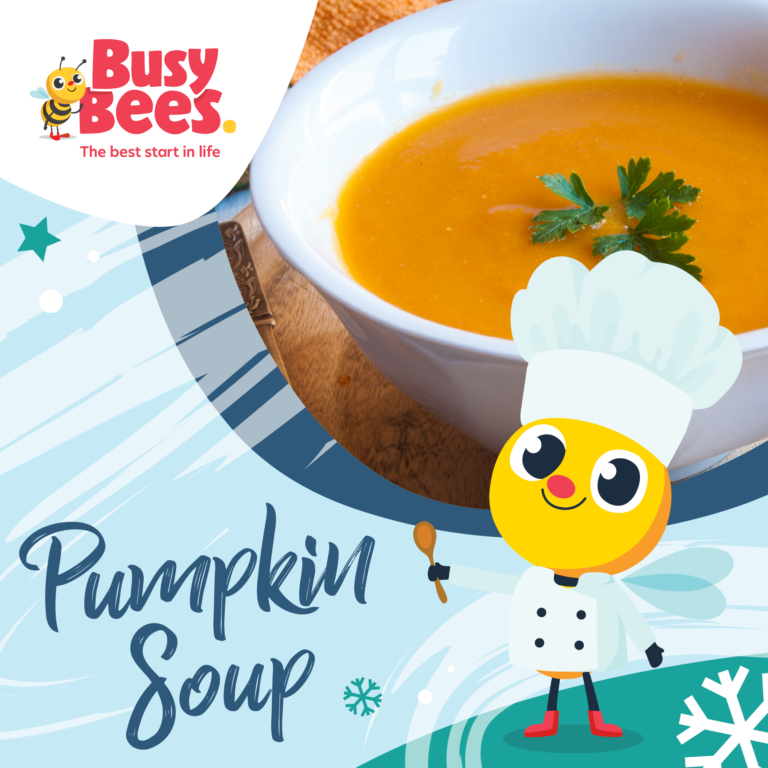 Ingredients:
1.5kg Butternut pumpkin diced
3 Large potatoes diced
1L Vegetable stock
3 Garlic cloves crushed
300ml Cooking cream
Method:
Put vegetable stock, pumpkin, potatoes and garlic in a pot
Bring to the boil then simmer until potatoes are soft
Blend using a stick mixer until smooth
Add cooking cream and simmer for a further 10 minutes
Serve with crusty bread.