Overview
Busy Bees at Rosebery features beautifully designed open plan rooms and a spacious outdoor area. Set in a park like setting, the outdoor playground is a natural environment filled with grass and trees, while wide shady verandas provide children the opportunity to spend more time outside.
Mary Grace Arriola is the appointed Service Manager and brings over 15 years' experience to the role. Mary is supported by a team of 11 passionate and qualified Educators. Well situated in a quiet area, the Service is located directly across from Rosebery Primary School and is 3 minutes away from Bakewell Primary and Forrest Parade School.
Jam packed with challenges for children to play and grow in an innovative and stimulating environment, Busy Bees at Rosebery is a safe place where your child's individuality can be nurtured by dedicated Teaching Practitioners and Educators.
Busy Bees at Rosebery encompasses an innovative approach which is based on the discovery and exploration of respectful relationships with children. We follow this philosophy and offer children uninterrupted time for play, plenty of freedom, a calm and relaxed environment, cooperative relationships, and our full attention.
We've developed the Busy Bees learning program with the help of childcare specialists, curriculum experts and Early Years Advisors at our Centre Support Office. It's filled with unique and stimulating activities you won't find anywhere else!
Quality early learning does more than just prepare children to become eager school students – it builds resilience, vital social skills and independence.
At Busy Bees at Rosebery your child will benefit from:
Early Learning for ages 6 weeks to 5 years
High-quality early learning facilities
Nutritionally balanced meals
Experienced and trained educators
High quality education and care
Interesting play and learning spaces that stimulate children's senses
We would love to have you join our Busy Bees family at Rosebery.
Contact our team to Book Your Tour today.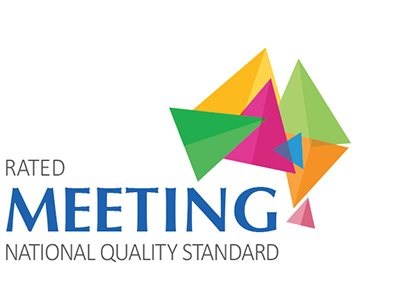 Learning Spaces
Explorers (6 weeks - 2 years)
Nurturing responsive relationships are our primary focus for our nursery children. Your child's keen sense of discovery is supported through the creation of fun environments that ignite their curiosities.
Adventurers (2 years - 3 years)
Your toddler will be encouraged to explore to build resilience, vital social skills and independence in our purpose built environments.
Investigators (2.5 years - 3.5 years)
Our child-centred approach promotes the development of creativity, individuality and self-confidence with our Investigators.
Collaborators (3 years - 5 years)
Teachers support children's keen approach to learning by offering an educational program that is challenging, insightful, consultative and reflects each individual in the classroom.