Overview

Busy Bees at Byford Central welcomes you with beautifully designed rooms, plenty of natural resources and exciting learning opportunities for children aged birth to five years. At Busy Bees, we value each child as an individual and foster their independence through the exploration of high quality learning experience that ignite their curiosities and sense of discovery.
Taryn Hayes has been appointed as Service Manager and brings with her nearly 20 years of experience in the Early Childhood and Education sector. Taryn is supported by a team of qualified educators and teaching practitioners, with the Service offering 47 places for children. Located on the corner of Larsen Rd and Evans Way, Busy Bees at Byford Central is conveniently situated next to Marri Grove Primary School and close to public transport, shops and parks.
At Busy Bees at Byford Central, our philosophy focuses on the discovery an exploration of respectful relationships with children. We value children as explorers, full of curiosity about themselves, others and their world. We follow this philosophy and offer children uninterrupted time for play, plenty of freedom, a calm and relaxed environment, cooperative relationships, and our full attention.
At Busy Bees at Byford Central your child will benefit from:
High quality education and care for children aged birth to five years
Purpose-built early learning facilities
Nutritionally balanced meals
Experienced and trained educators
Interesting play and learning spaces that stimulate children's senses
We would love to have you join our Busy Bees family at Byford Central. Contact our team to book your tour today.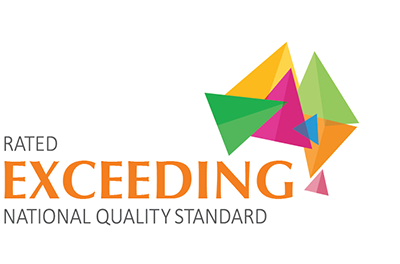 Learning Spaces
Explorers (0-2 Years)
Nurturing responsive relationships are our primary focus for our nursery children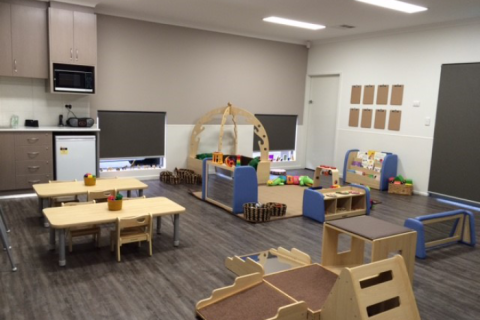 Adventurers (2-3 Years)
Your toddler will be encouraged to explore to build resilience, vital social skills and independence in our purpose built environments.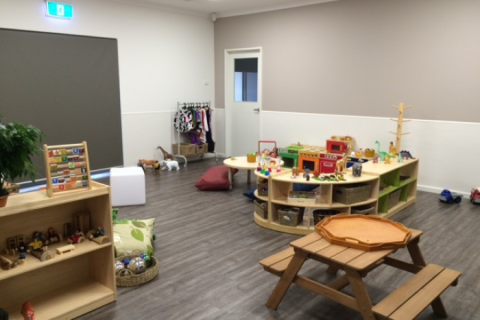 Collaborators (3-5 Years)
Teachers support children's keen approach to learning by offering an educational program that is challenging, insightful, consultative and reflects each individual in the classroom.