Nurturing little moments of discovery
The first two years of life are a pivotal time for development and growth, with so many milestones to celebrate.
From the first time your baby opens their eyes, to the first time they smile back to you, take their first steps, or begin to sound their first words, 0-2 years is full of excitement and precious memories you'll always hold dear.
During these years we understand that leaving your baby in someone else's care can feel a bit daunting. For us, there is no greater responsibility or privilege than being part of this journey with you. Our Educators are qualified early learning professionals who are experienced in caring for babies from six weeks of age. We promise they'll be there every step of the way to provide the best start to your child's educational journey.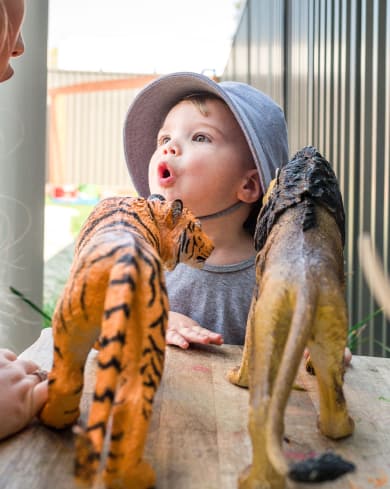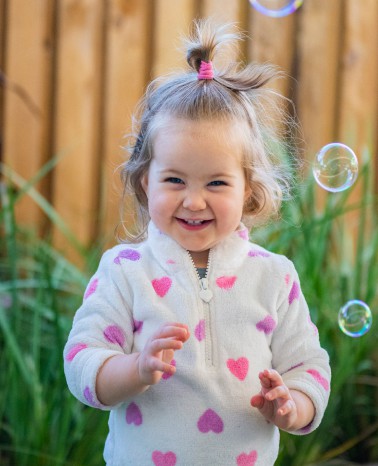 Your Child's Journey from 0 – 2 Years
Our nursery children are called Discoverers, Navigators and Explorers, because that's exactly what they are. From birth to age two, every new experience is an exciting discovery. Your baby's brain is developing at a rapid pace, forming over one million neural connections per second. As these connections form, our Educators will focus on creating a nurturing and responsive relationship with your child so they have a solid foundation to explore the big world around them.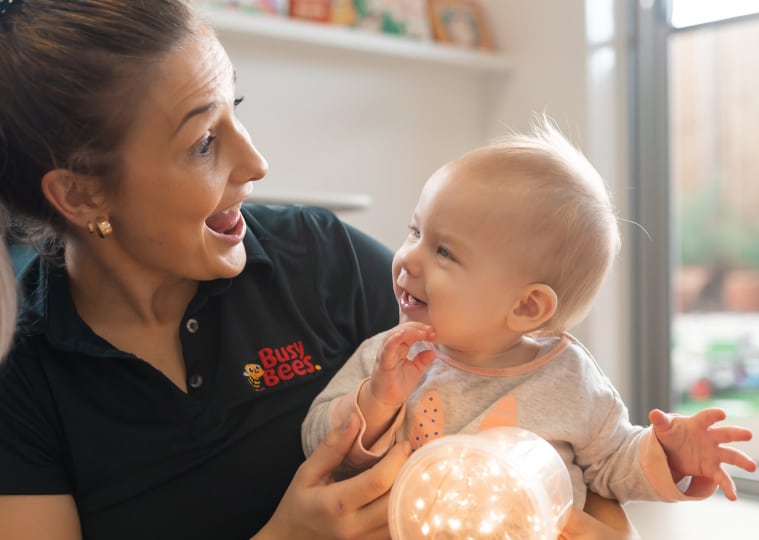 Babies (6 Weeks - 1 Year)
From as early as birth to one year of age, your child is actively absorbing the world around them, taking note of what they see and hear. They will mimic expression and movement and are very alert to sound and visual stimulation.
At this age children develop a strong sense of connection with our Educators who expertly interact in a nurturing way, extending their learning and sense of security.
Tiny Toddlers (1 – 2 Years)
As your child enters their early Toddler years, you may notice they have become quite the little mover and shaker. They are starting to interact verbally and non-verbally with the world around them and make their voice heard. They may be starting to attempt to stand on their own and possibly even take a few steps. They may begin to notice how others around them are feeling and become sad when they see others are sad or laugh when they see others are laughing.
In this period of their development children are really starting to find their feet and strive for independence under the watchful eye of our supportive Educators.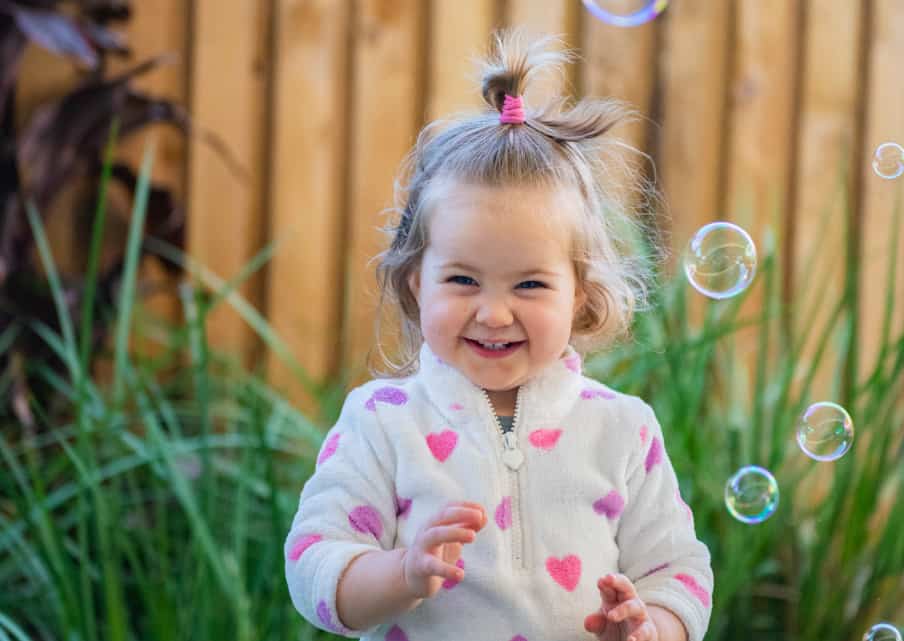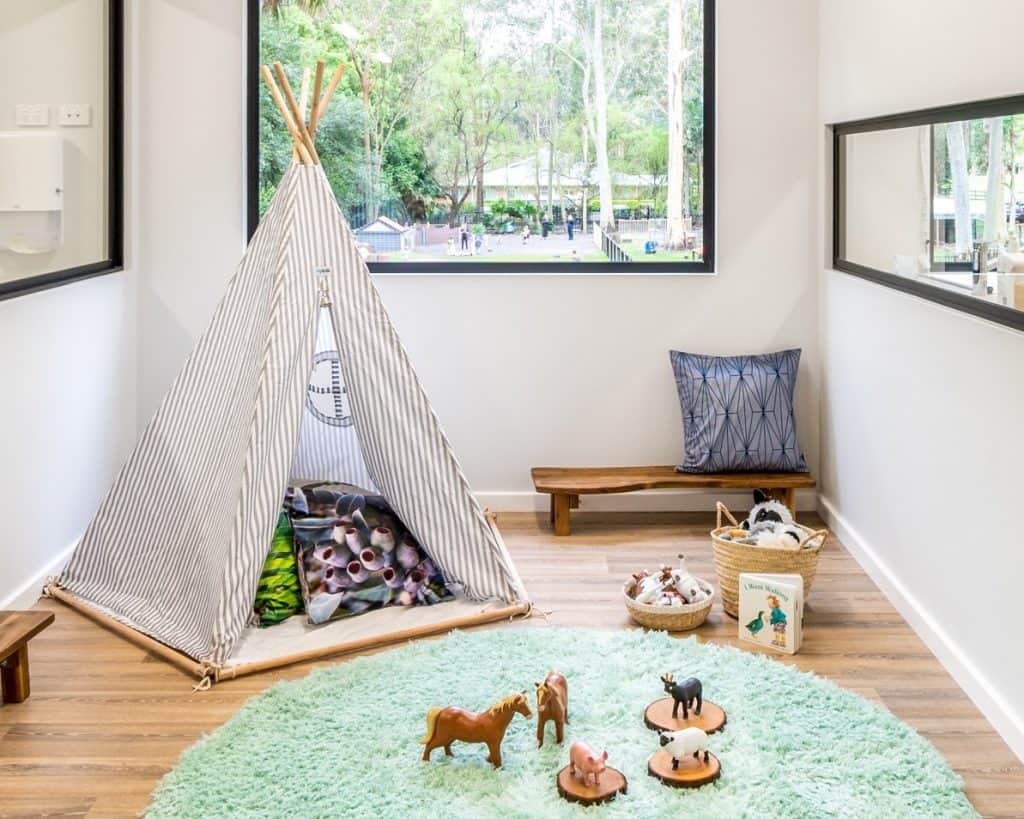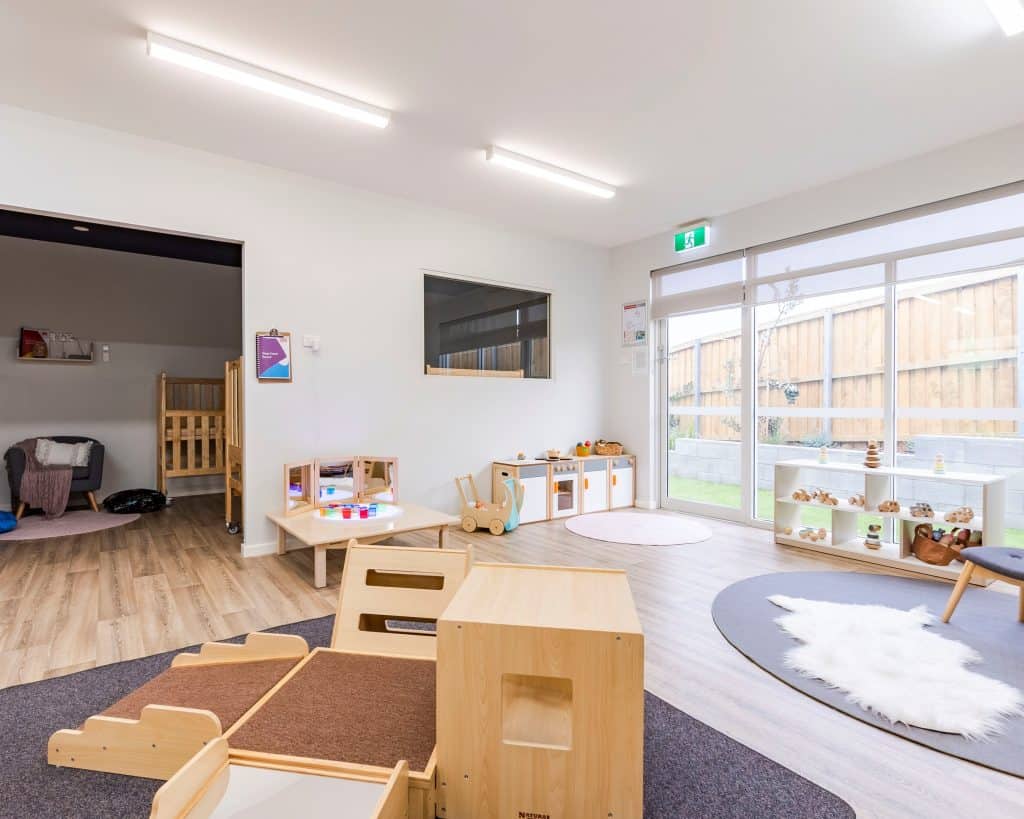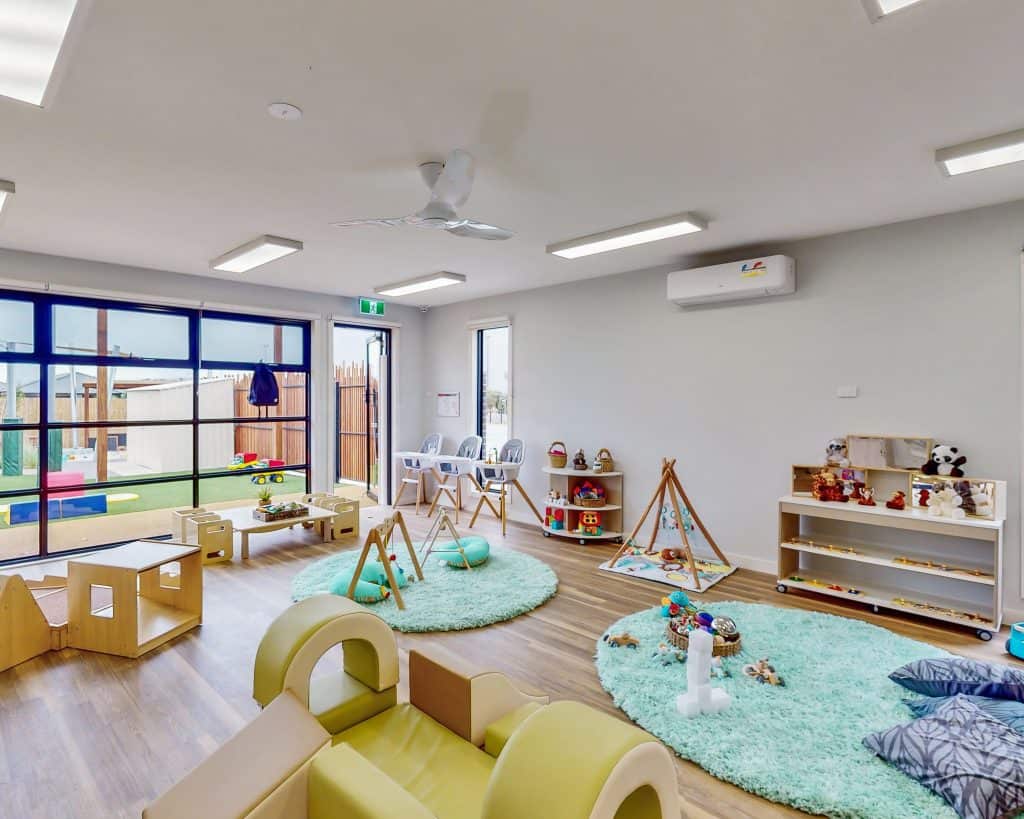 Our nursery rooms are carefully designed to offer babies a calm and relaxed environment with lots of different experiences to explore. With lots of age-appropriate toys, calming neutral colours and natural materials, we aim to make our services feel like a welcoming home away from home.
Thinking About Your Child Care Subsidy?
Whether you're enrolling your child in care for the very first time or consider yourself an expert, it's important to regularly review your details to ensure that you receive the correct amount of Child Care Subsidy (CCS) payments.
The amount of CCS your family receives depends on your individual situation. If you're not sure what funding options might be available to you, you can book a consultation with your Service Manager. They can discuss your individual individual requirements and session preferences, and are always happy to work with you. Our sessions are designed to offer more flexibility and affordability for all families.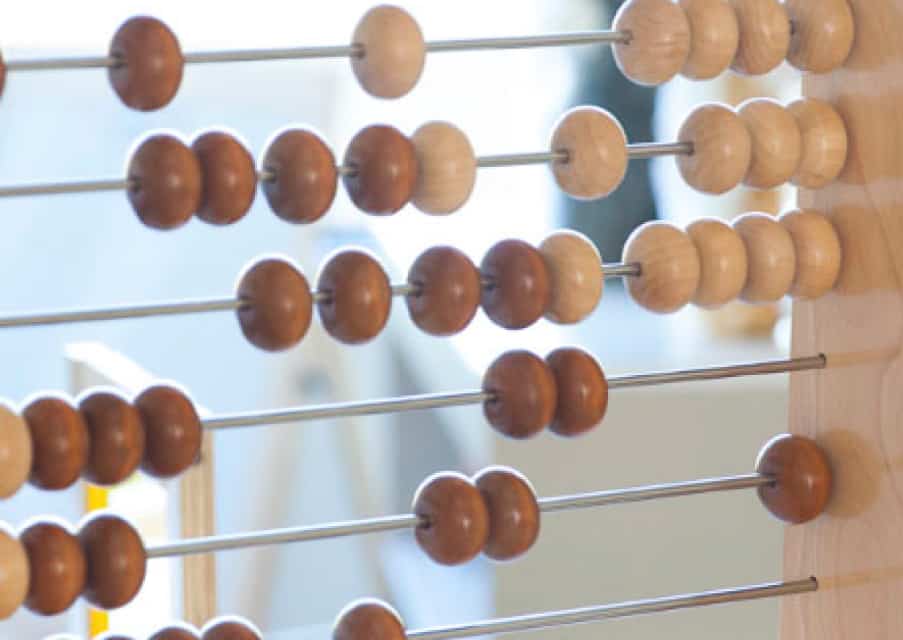 We'd love for you to join our family