Preparing for their next big steps ​
In the preschool stage from 3-4 years, your child is fascinated by the world around them and reaching some big developmental milestones.
At this age, children begin to speak in longer sentences, develop stronger friendship bonds with others, and gain a greater understanding of their place within their world.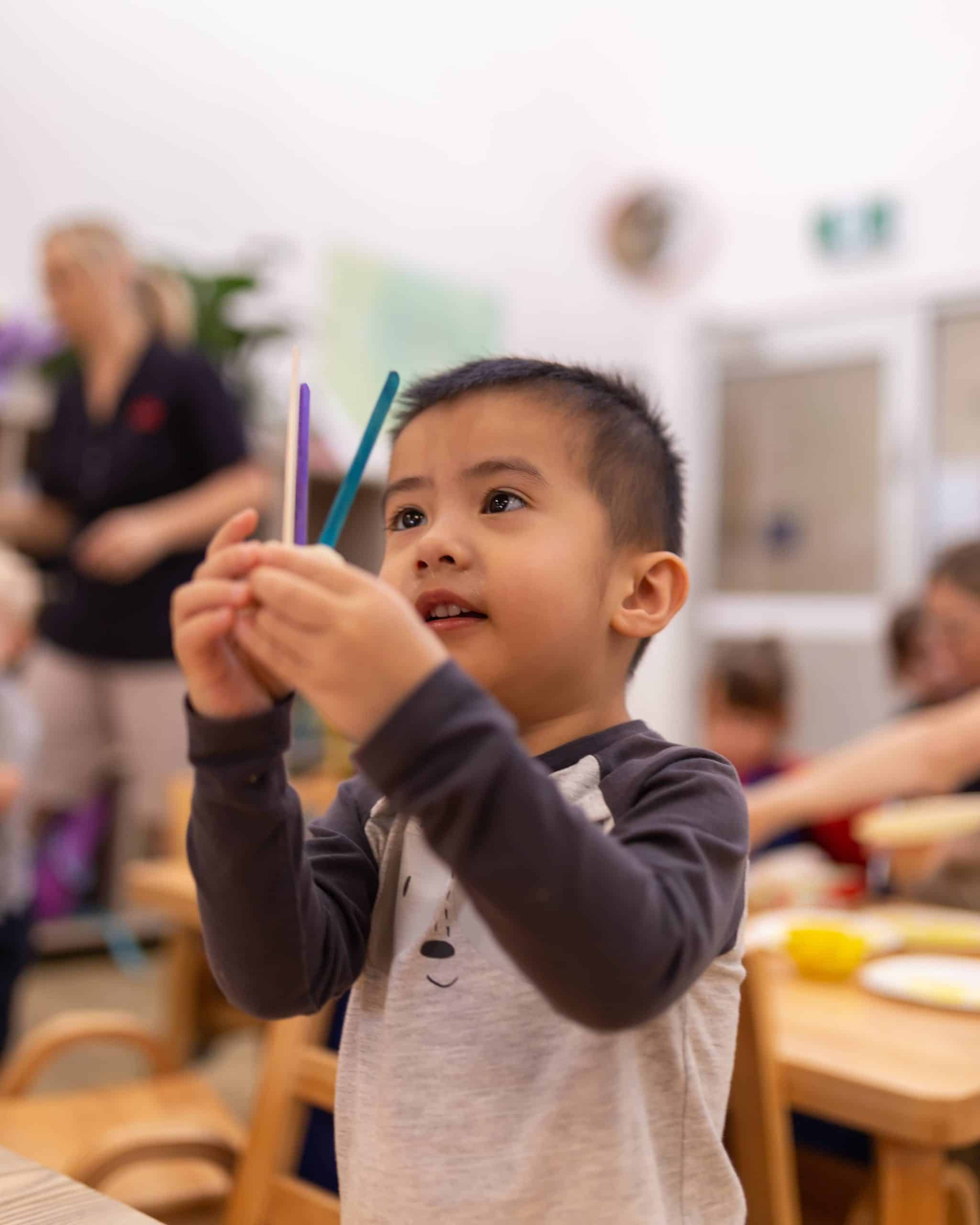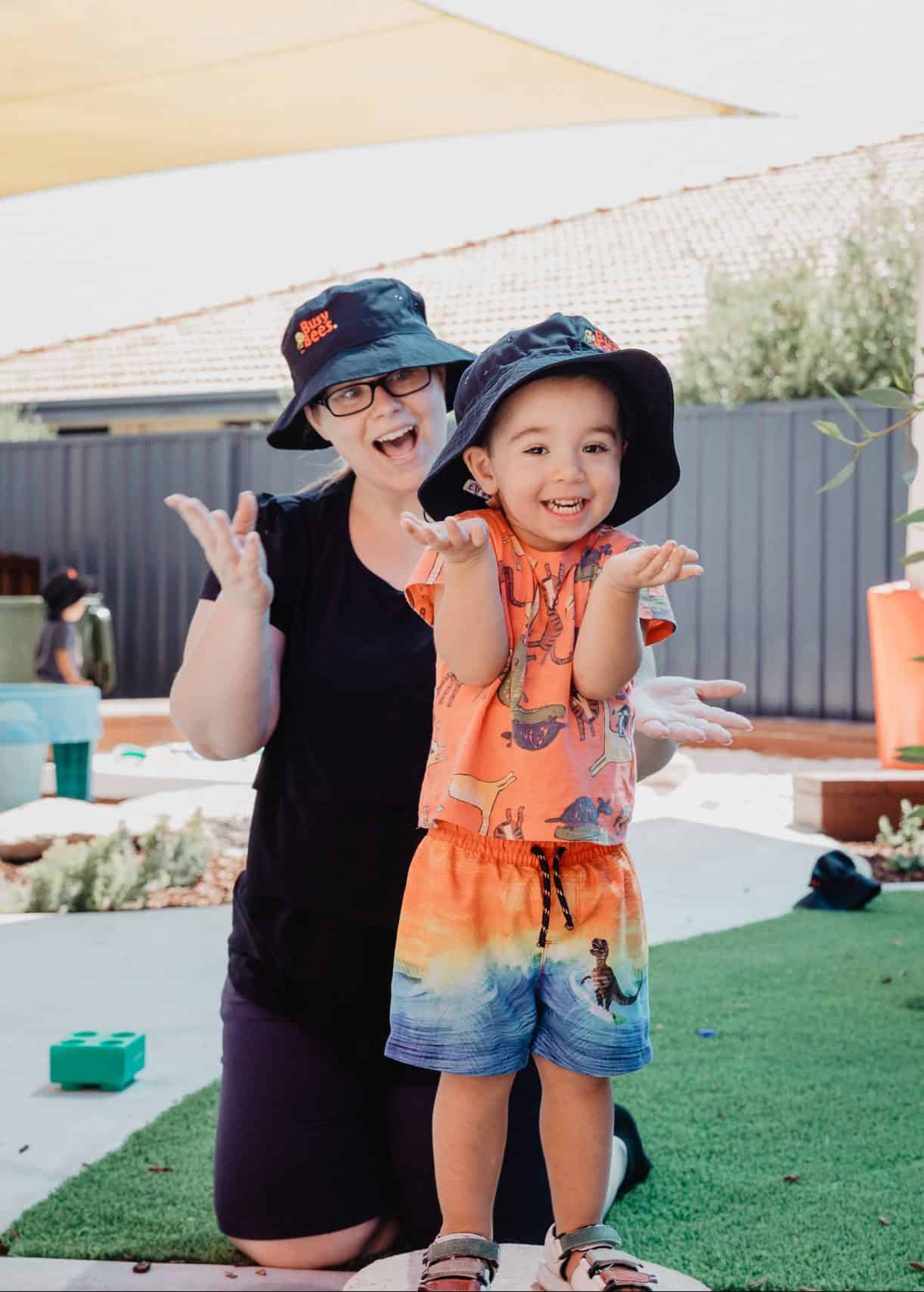 Your Child's Journey from 3-4 Years
Our Pre-kindy children have strong early learning foundations and are pioneers of their own learning!  They show a natural curiosity in learning about numbers, letters and sounds that are found in our carefully planned environments.  They begin to interact with others with care, empathy and respect. At this stage in their development, children are able to collaborate with their peers and research their own ideas.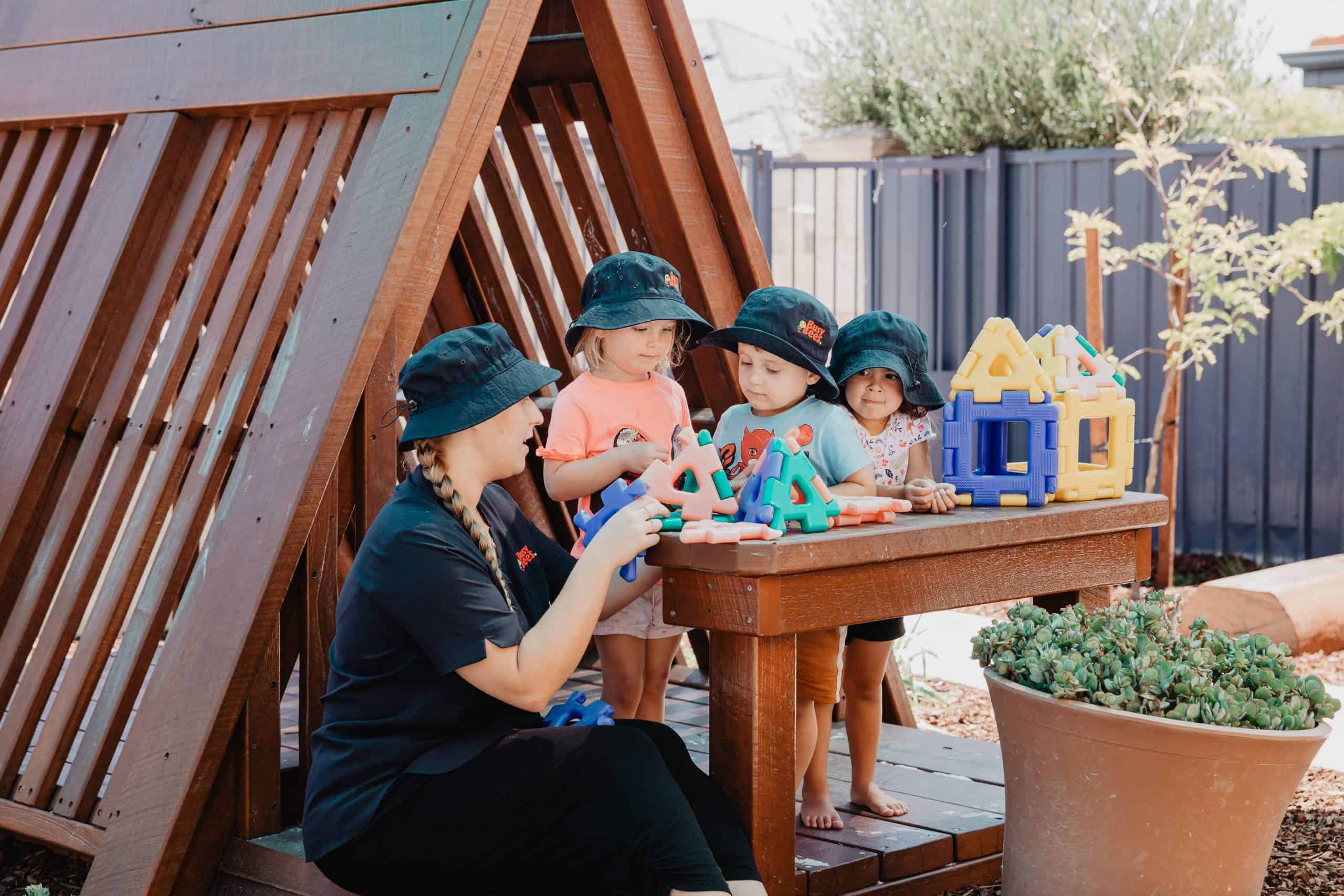 Building Social Skills and Independence
The age of 3-4 years is a time of big social and emotional development for your child, as you may notice they begin to develop stronger friendships with their peers.
At this age, children begin to speak in longer sentences and become more imaginative in their play, which sets the stage for more cooperative group play, often involving role play or complex fantasy scenarios!
At this age, children are really beginning to learn about their place in the world and their ability to influence things and people around them. Our Educators will focus on nurturing their individuality and building confidence, while also encouraging your child to build cooperative and respectful relationships with others.
Our purpose-built Kindy environments are designed to equip your child with all the essentials they need to develop into a confident, school-ready learner. With exciting learning experiences designed to build your child's independence and encourage social interactions, your child will be supported by an educational program that is challenging, consultative and reflects each individual in the classroom.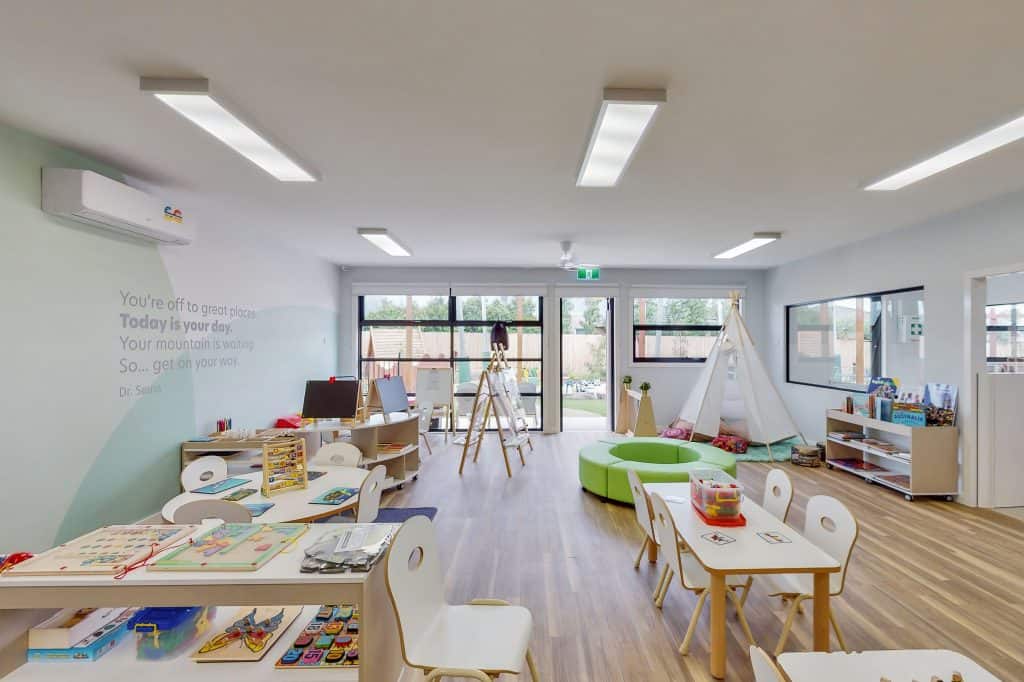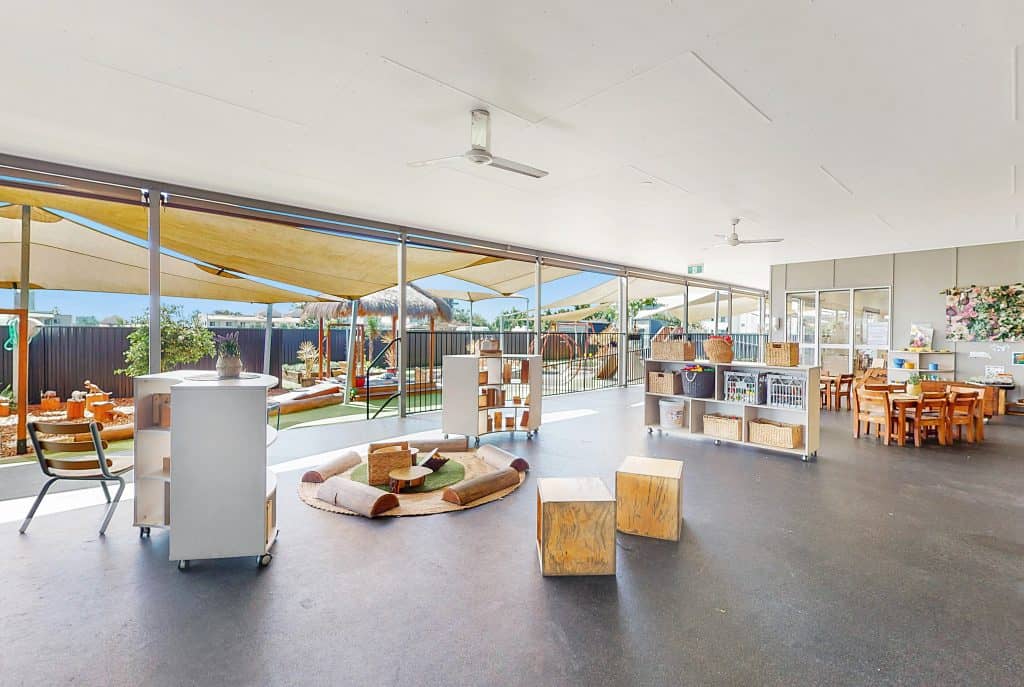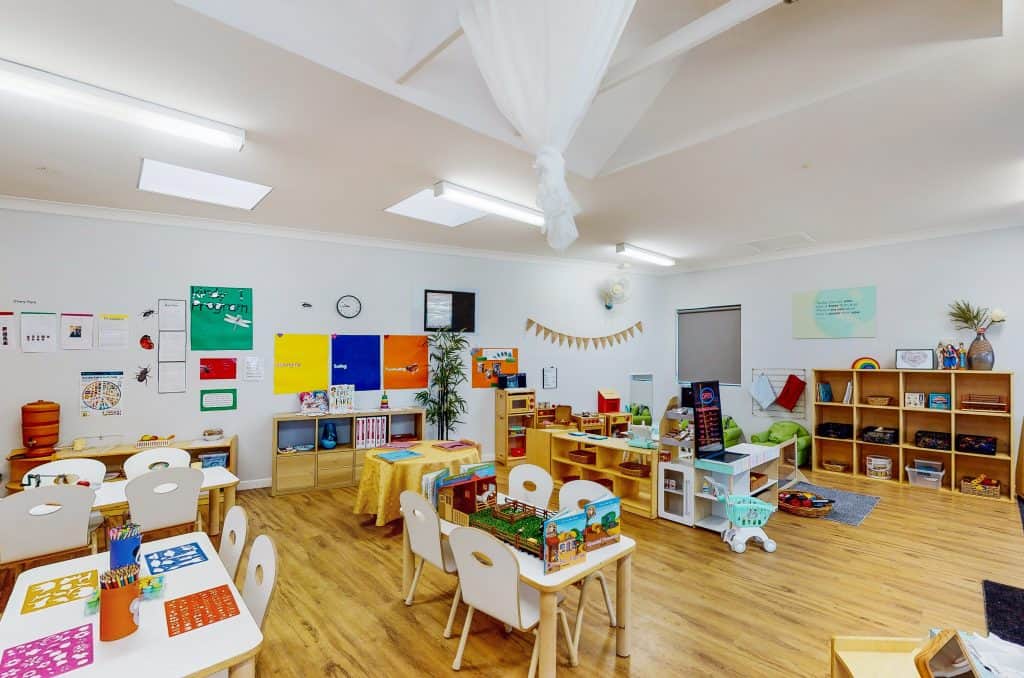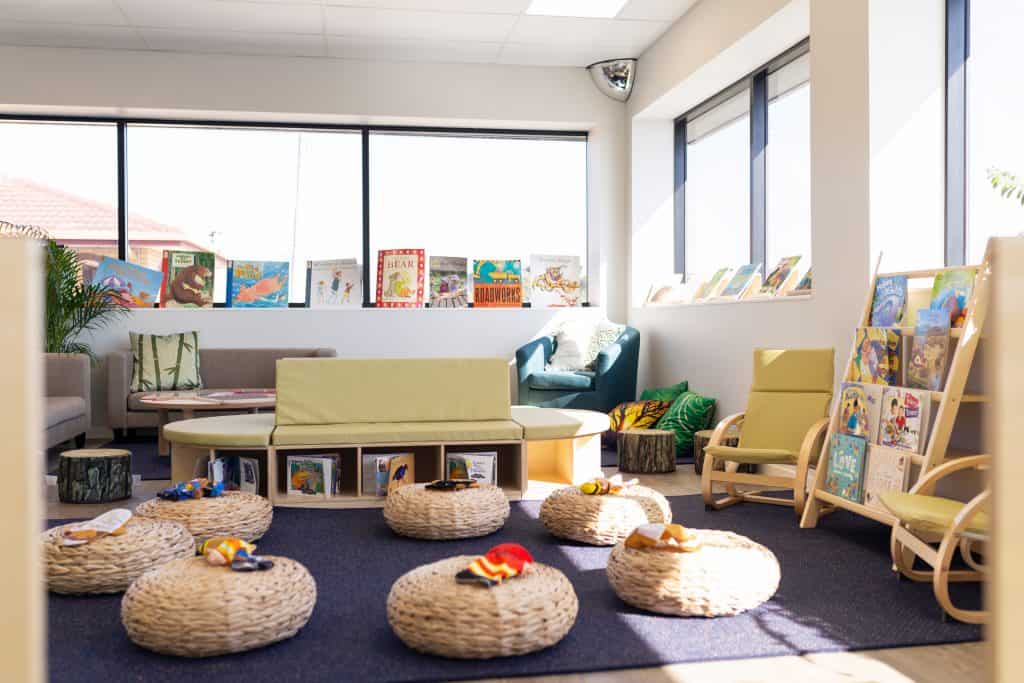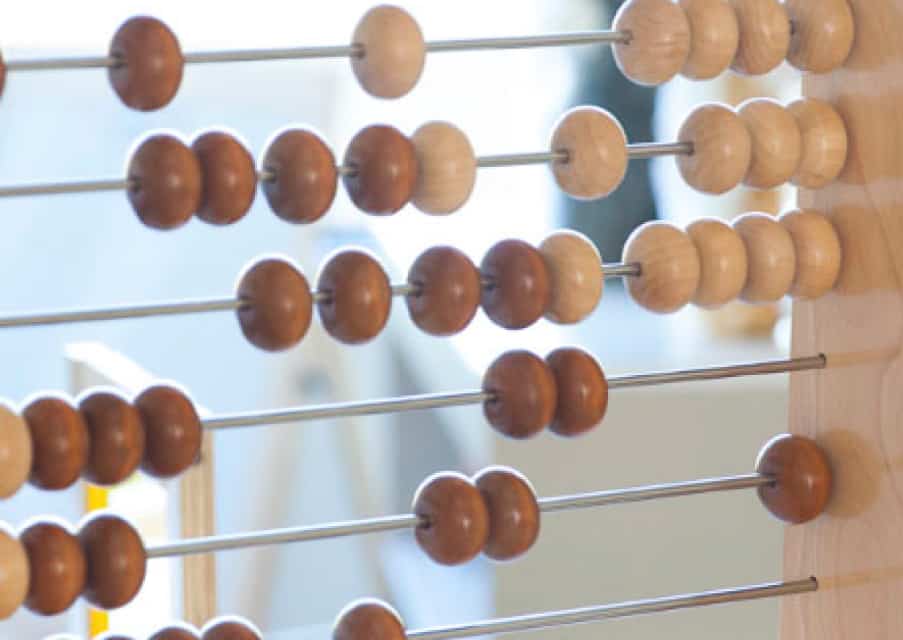 It's important that you regularly review your funding options, including your Child Care Subsidy (CCS) entitlements to ensure that you are receiving the very best financial support for your family.
Our CCS Calculator is easy to use and can help you estimate the out-of-pocket costs you may pay on your childcare fees. Our sessions are designed to offer more flexibility and affordability for families, and we're always willing to work with you to determine the best options for you and your family. Complete our calculator below to find out how much CCS you may be entitled to receive.
We'd love for you to join our family