Learning together with a play-based approach
Toddlers are fearless explorers of the world
Every day is a new adventure, and they trust you unconditionally to be their tour guide. The toddler years will be some of the most challenging and most rewarding years of your parenting journey, as your little one becomes fiercely independent and enjoys testing their limits.
At Busy Bees, we provide a safe environment for toddlers to express themselves. Our skilled Educators focus on nurturing their individuality through routines and experiences based on children's interests, mixed with a healthy dose of risk and challenge to keep your toddler on their toes!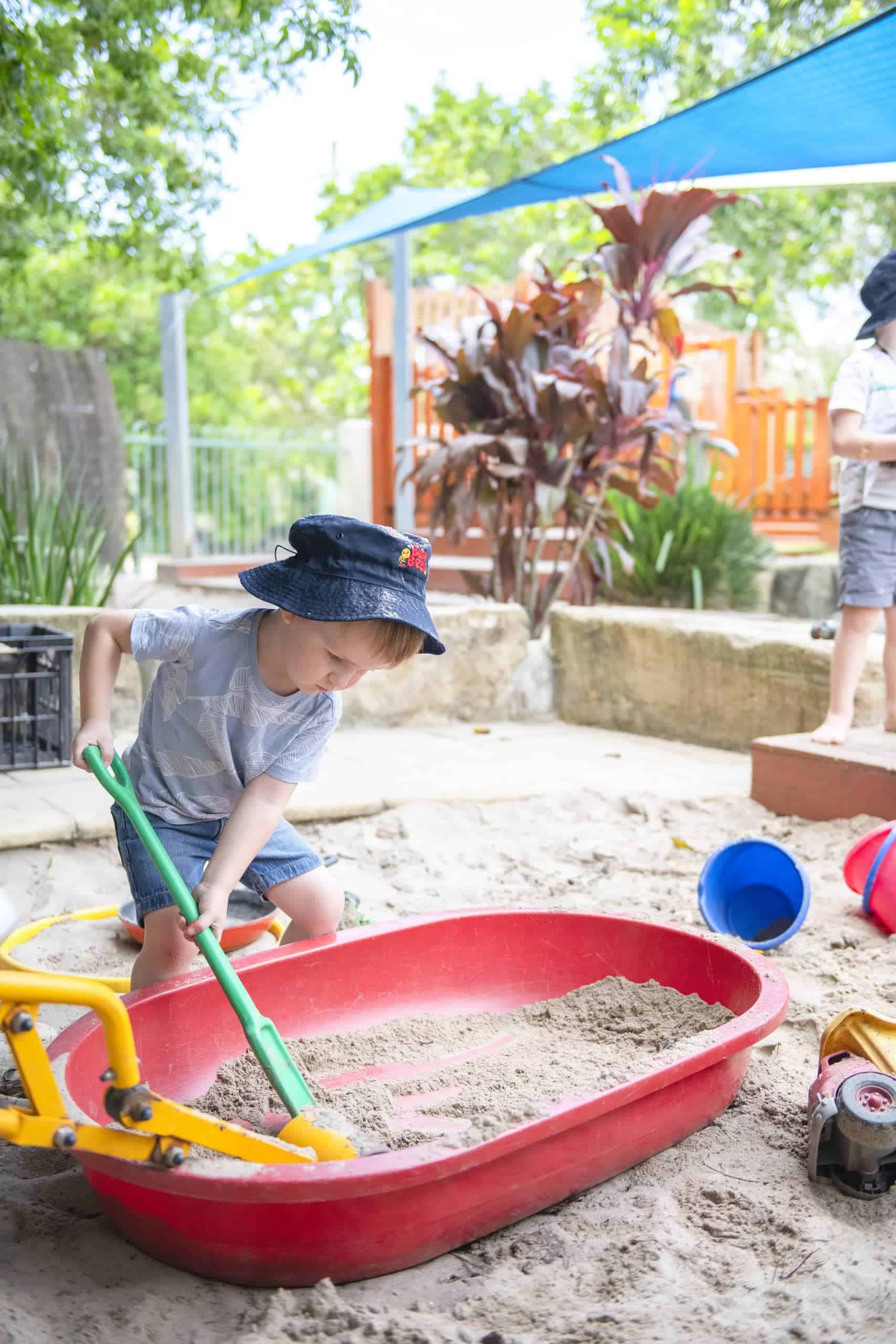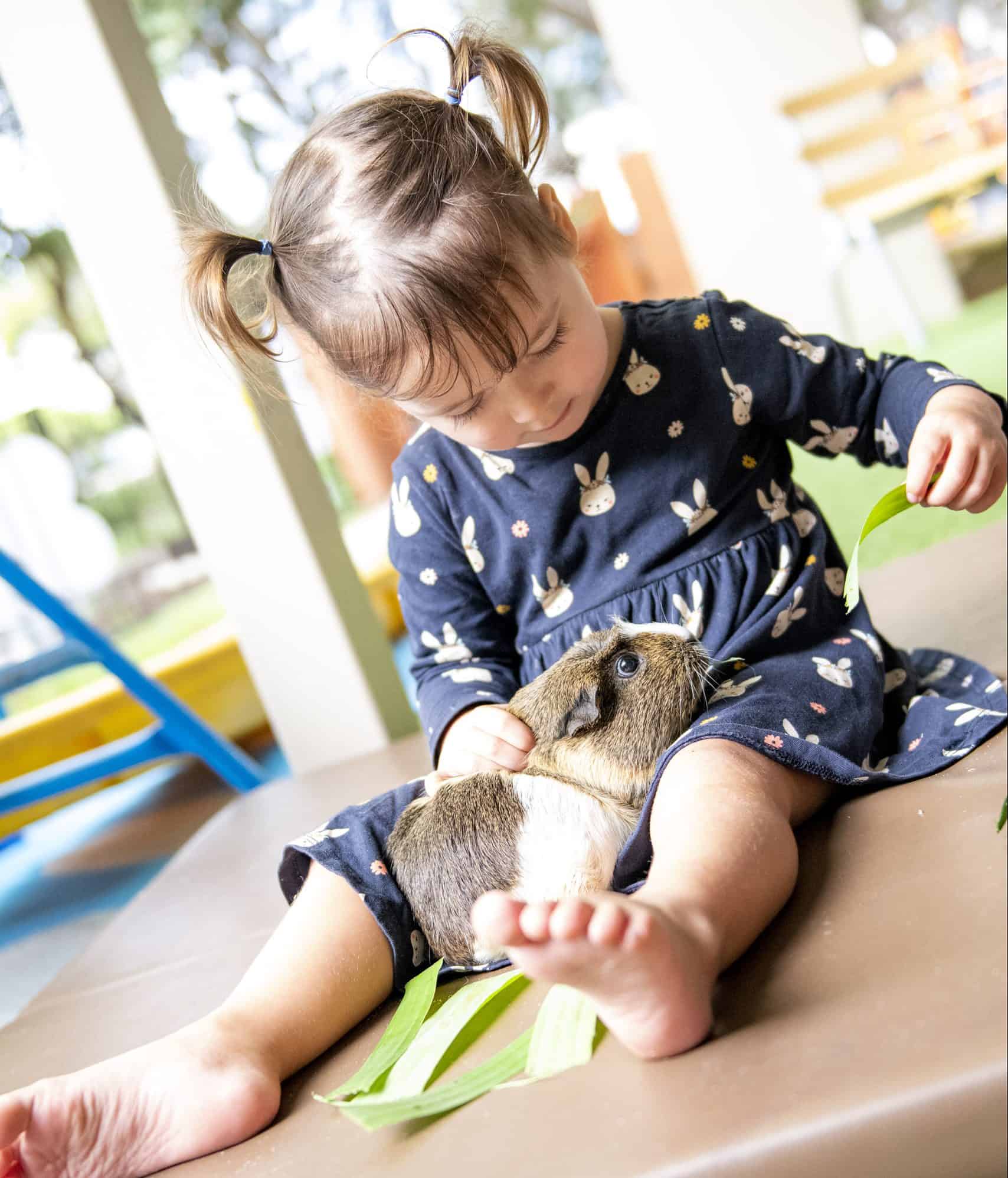 Your Child's Journey from 2 - 3 Years
Our toddlers are avid Adventurers and Investigators! During this stage of their development, they are acutely aware of their environment and all of the wonderful opportunities it provides for creativity. Our qualified Educators support your toddler's adventurous spirit and inquisitive mind through the creation of fun environments that ignite their curiosities, offering an educational program that is challenging, insightful, consultative and reflects each individual in the classroom.
Forming connections with their world
At this age you may notice your child is curious about the world around them and learning more about their place within it. Many toddlers love to express themselves by creating their own art work; experimenting with colour, squiggles and marks, and they love to show off their creations.
Toddlers also enjoy perfecting physical development skills, such as running, jumping and dancing. Play becomes much more active and social as children engage with each other to create elaborate role play scenarios. Often, this play will involve every day scenarios, such as grocery shopping or visiting the doctor, as your child is learning to make sense of these routine experiences.
During this period of their lives, language begins to flourish, with toddlers developing the confidence to verbally communicate their needs, likes and dislikes.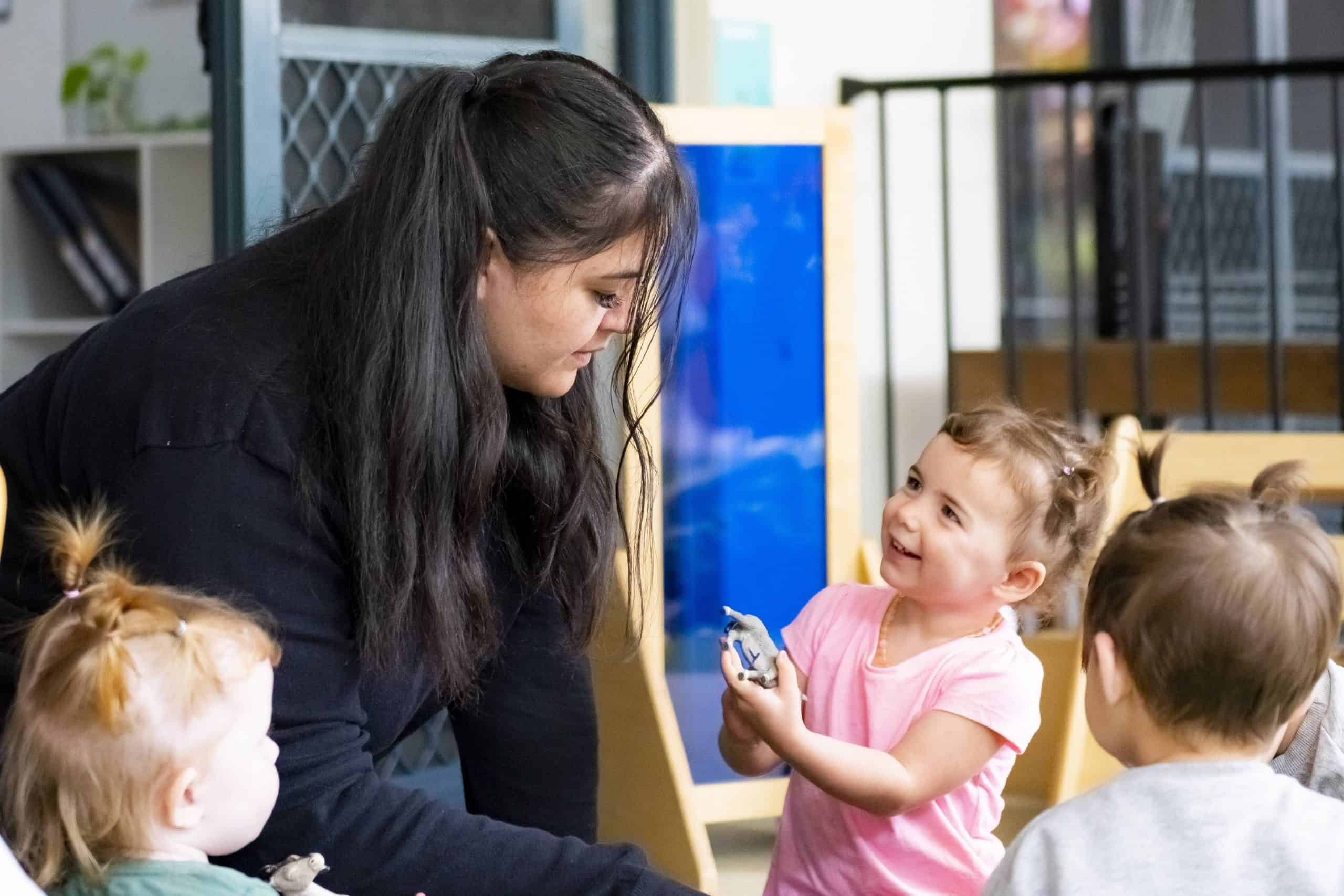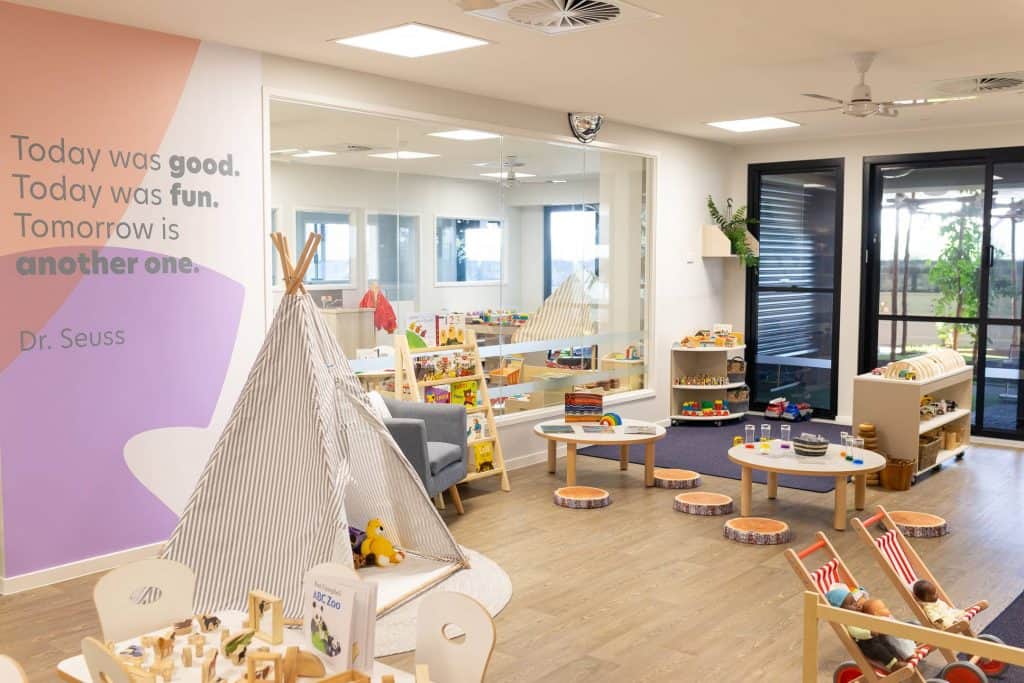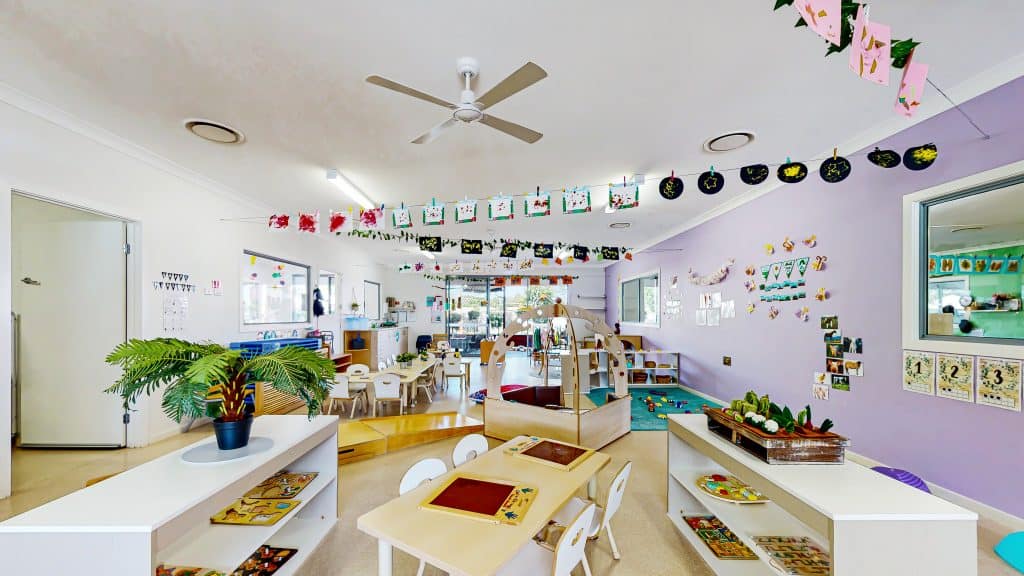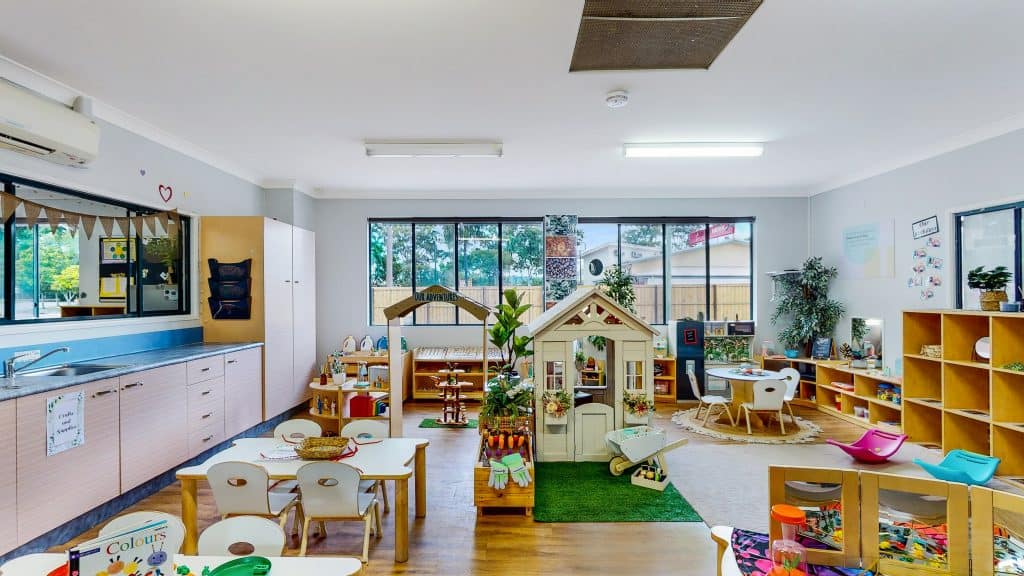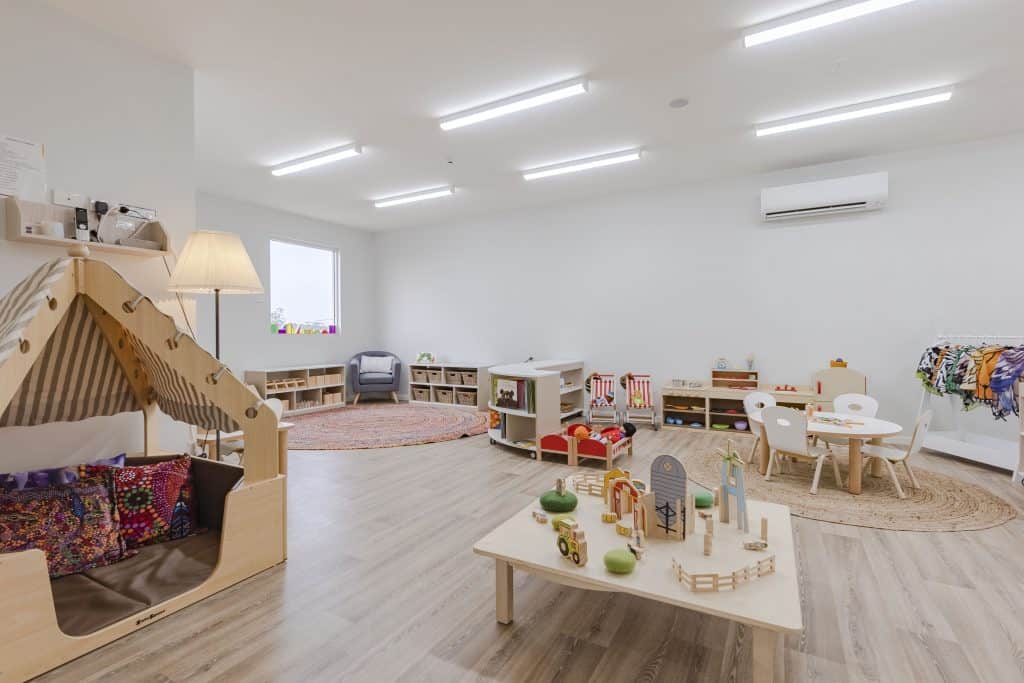 Our toddler rooms are vibrant and challenging learning spaces designed to engage your toddler's keen sense of curiosity and discovery. Our Educators use their keen eye and expertise to create learning environments that inspire and invite children to learn, play and interact with their surroundings and each other, while building their confidence and independence.
Your out-of-pocket costs depend on your location, as well as the amount of Child Care Subsidy (CCS) you receive. Our simple CCS Calculator can help you understand the amount of CCS you are entitled to, as well as what your out-of-pocket fees may be.
At Busy Bees, we offer flexible and affordable sessions designed to meet our families' individual needs. To discuss which sessions or funding options would work best for  your family, speak to your Service Manager or contact our Family Support team on 1300 851 331.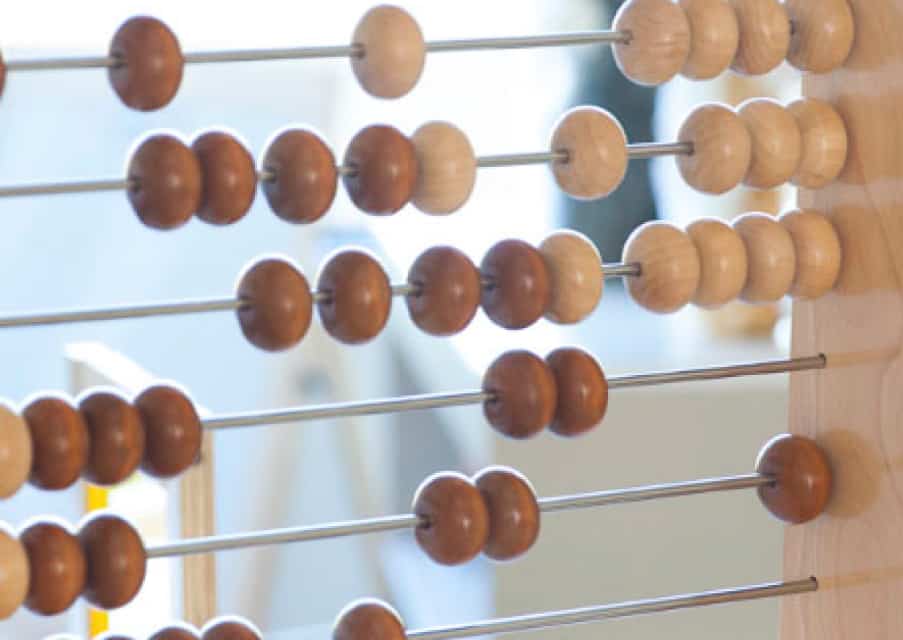 We'd love for you to join our family