Kindergarten at Busy Bees
Enrol now for Kindergarten or Preschool
The year before school begins is an incredibly important milestone for your child, as they begin the transition into a structured routine and a more formal learning environment.
Whether you call it Kindergarten, Kinder or Preschool… choosing the right centre is essential to ensure that your child develops a love for learning and feels comfortable in an academic environment.
Experience an amazing play-based curriculum led by highly qualified Teachers that support your child to get set for school
Never stress again about the 3pm pick-up — our extended hours give you the freedom to drop off and pick up when it works for you
Say goodbye to the lunch box dramas! Our dedicated Chefs prepare delicious and nutritious meals for healthy minds and bodies
A more settled experience — avoid the juggle between multiple care providers so your little one has more time to focus on learning
Building friendships for school — our wonderful community of families will help make sure your child has some friendly faces as they start school
Reduce the cost of out-of-pocket expenses — Government funding available for Preschool/Kindergarten programs across Victoria, New South Wales, Queensland and South Australia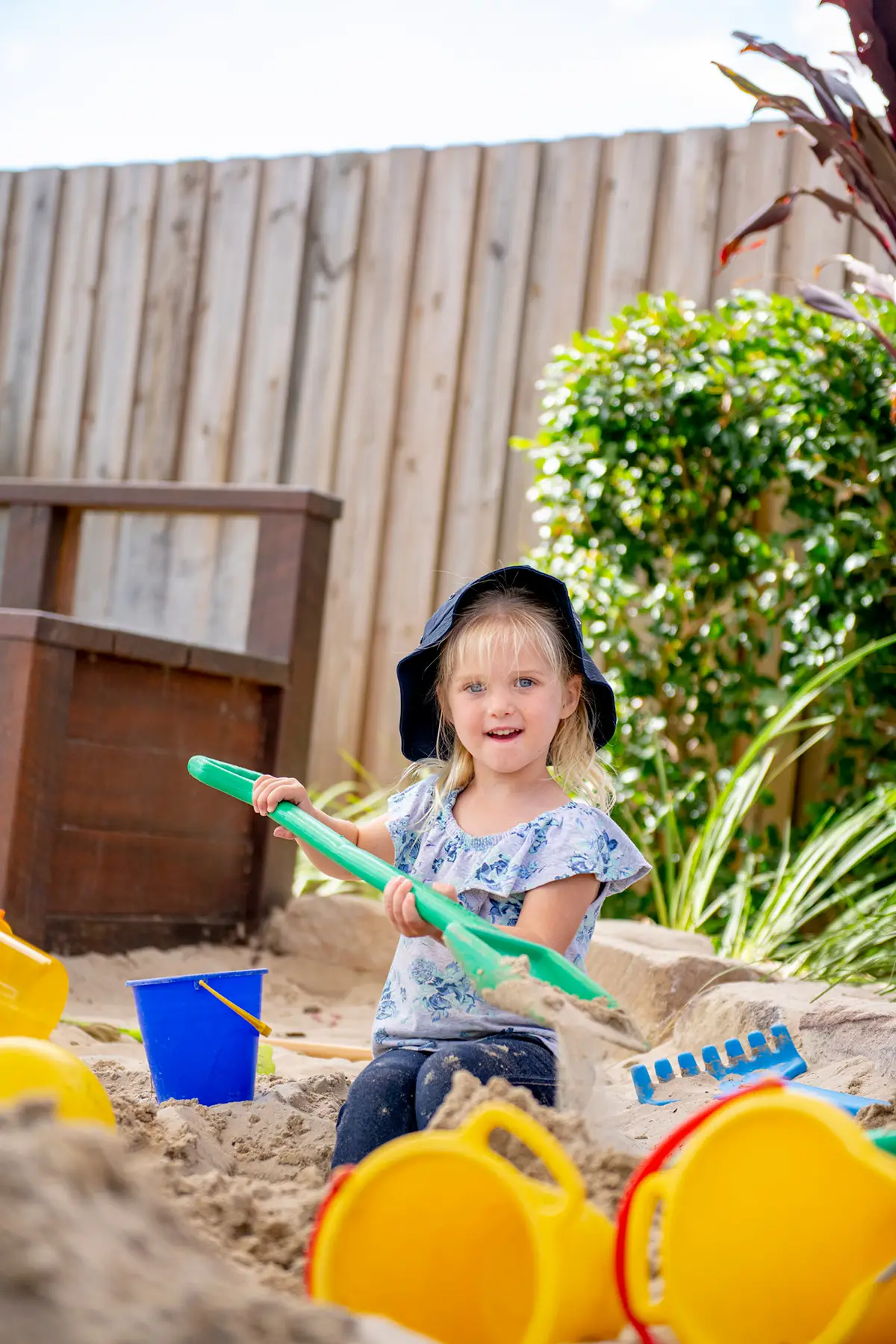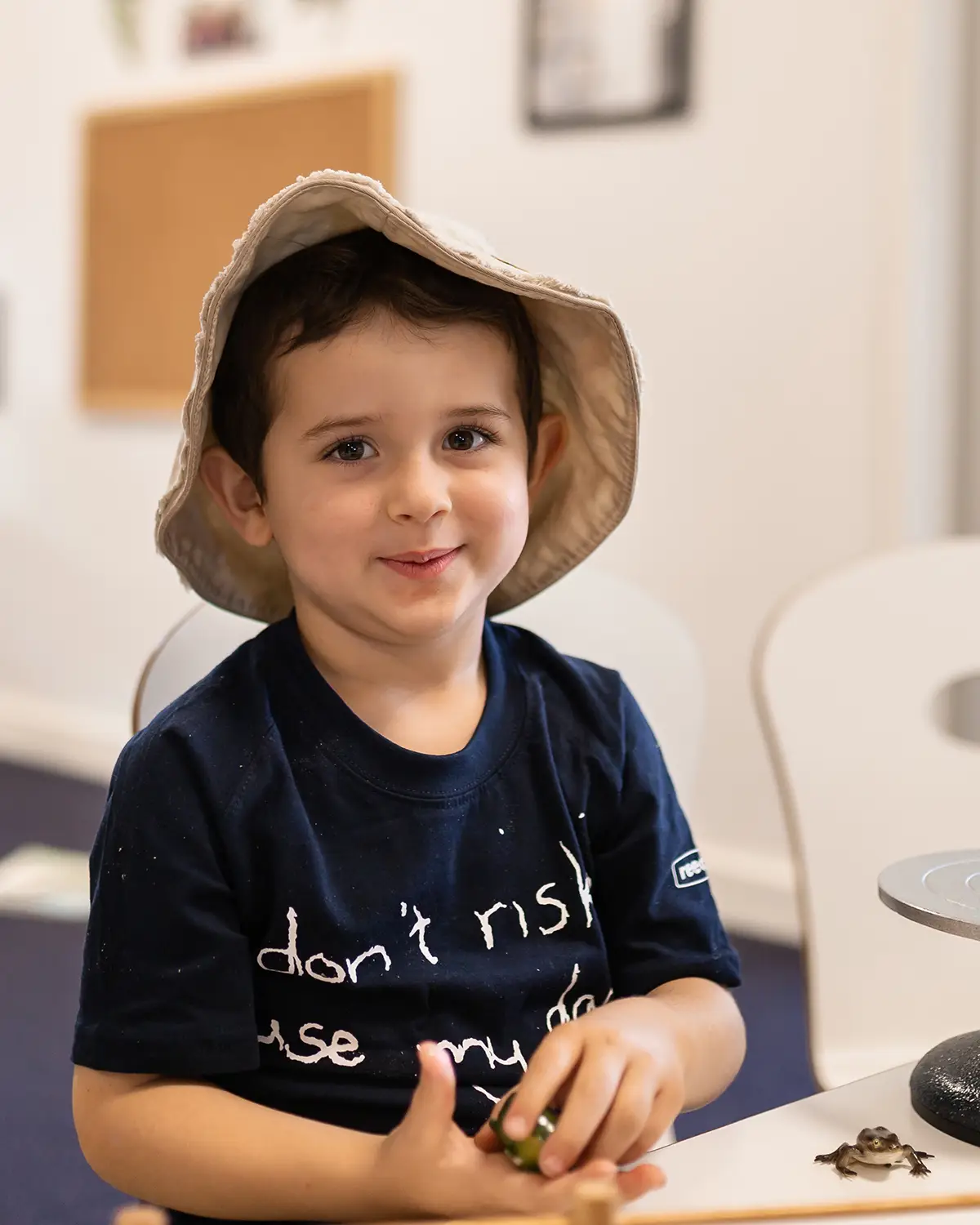 Transition to School programs
At Busy Bees, we believe that preparing for school begins from day one, even for our nursery children. Our quality learning programs are designed to build resilience, vital social skills and independence, while preparing children with all the essentials they need to take their next big steps in school and life. Our expert Educators and Qualified Early Childhood Teachers will focus on building their independence and self-confidence, while getting them used to a more structured routine and learning environment.
Preparing for their next big steps
Starting school is a big transition for children and families, and it is just as important that your child is prepared emotionally for this change. Our Transition to School programs will help prepare your child with the cognitive, emotional and social skills they need to handle any challenge, including:
Regulating their emotions
Showing empathy and care for others
Joining in group play and making connections with their peers
Caring for their own needs
Taking care of their belongings
Asking for help when they need it
Understanding and following directions
Developing fine motor skills, such as those needed for writing and drawing
Pre-reading skills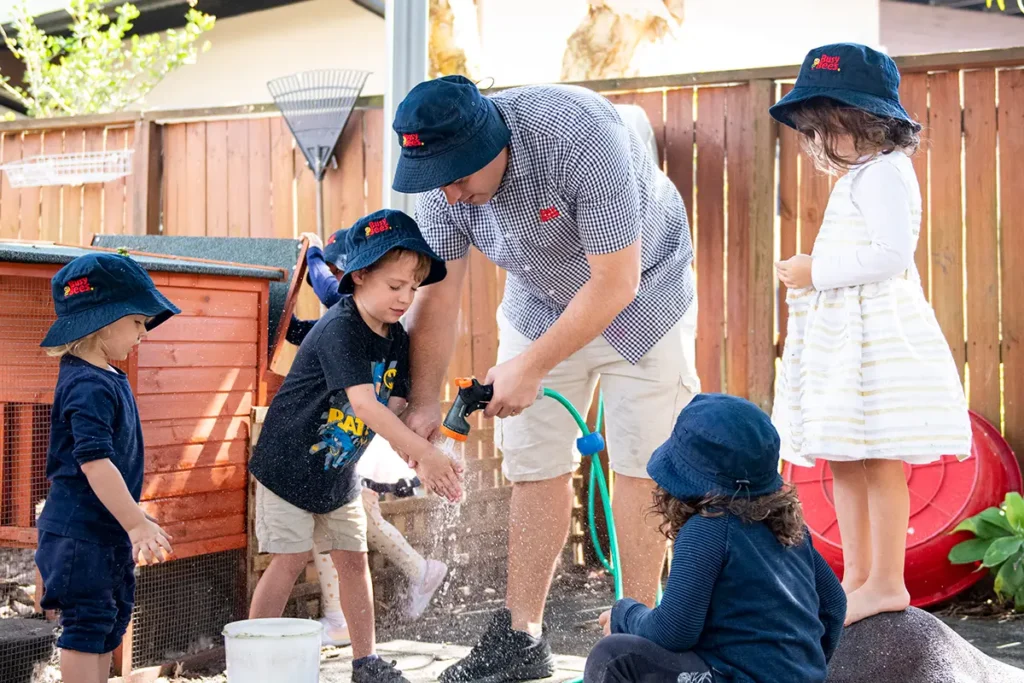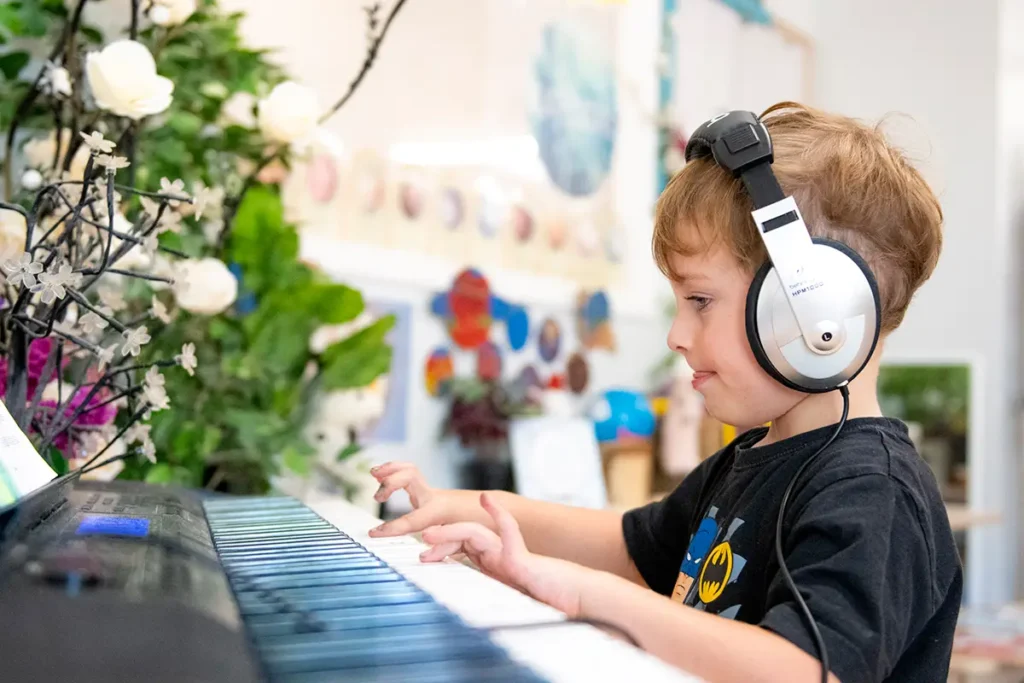 Are you eligible for funded Kindy?
Families may be entitled to additional government support for fees when attending a Busy Bees Preschool or Kindergarten program.
Busy Bees implements funded Preschool and Kindergarten programs across five states — ACT, Victoria, New South Wales, Queensland, and South Australia — and has made a commitment to extend this program to our centres in Western Australia that are currently unfunded by the government.
We'd love for you to join our family