Explore our Centre in 3D
Overview
Busy Bees at Beenleigh features a warm and welcoming entrance that leads you to beautifully designed open plan rooms and a spacious outdoor setting that includes a natural outdoor environment, a timber deck sandpit and beautifully planted areas where children are encouraged to ignite their curiosities and sense of discovery.
Katrina Bira is the appointed Service Manager and brings with her over 15 years of dedication in the Early Learning sector. Katrina is supported by a team of 15 Teaching Practitioners and Educators with the Service offering 75 spaces for children. Conveniently located in the heart of Beenleigh on City Street, you'll find our Service close to the Pacific Motorway, schools and other local amenities. Our Service was developed to ensure that children are being provided with exciting opportunities. Jam packed with challenges for them to play and grow in an innovative and stimulating environment, Busy Bees at Beenleigh is a safe place where your child's individuality and sense of discovery can be supported by dedicated Teaching Practitioners and Educators.
Busy Bees at Beenleigh encompasses an innovative approach which is based on the discovery and exploration of respectful relationships with children. We follow this philosophy and offer children uninterrupted time for play, plenty of freedom, a calm and relaxed environment, cooperative relationships, and our full attention.
We've developed the Busy Bees learning program with the help of childcare specialists, curriculum experts and Early Years Advisors at our Centre Support Office.
It's filled with unique and stimulating activities you won't find anywhere else!
Quality early learning does more than just prepare children to become eager school students – it builds resilience, vital social skills and independence.
At Busy Bees at Beenleigh your child will benefit from:
Early Learning for ages Birth to Preschool Age
Brand new, high-quality early learning facilities
Nutritionally balanced meals made by our Qualified Chef
Weekly Dance, Music and Movement program - lead by our very own Miss Helena!
Physical Activity, Meditation and Mindfulness programs
Experienced and trained Educators
High quality education and care
Interesting play and learning spaces that stimulate children's senses
We would love to have you join our Busy Bees family at Beenleigh.
Contact our team today to Book Your Tour today.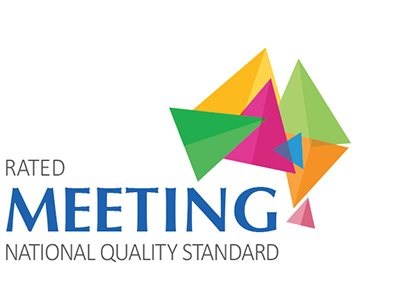 Learning Spaces
Explorers (6 weeks- 2years)
Nurturing responsive relationships are our primary focus for our nursery children.
Adventurers (16months - 2.5 years)
Your toddler's keen sense of discovery is supported through the creation of fun environments that ignite their curiosities.
Collaborators (2-4 years)
Teachers support children's keen approach to learning by offering an educational program that is challenging, insightful, consultative and reflects each individual in the classroom.
Researchers (4-5 years)
Teaching Practitioners develop a stimulating approach to learning by supporting the children with an educational program that is challenging, insightful, consultative, giving them a head start as they prepare for school.