Overview
When you're searching for an Early Learning Service, you want it all. You want somewhere that feels both welcoming and secure, with brilliant facilities and amazing Educators who really understand your child's needs. It should be a place your child loves, where they can try new things, learn, and make discoveries.
You'll find all this and more at Busy Bees at Bellmere! Our top-quality Early Learning Services keep your children safe and smiling all day, every day. We provide exciting opportunities and challenges for them to play and develop and we nurture individuality, helping each child to move at their own pace, in their own way. When it comes to working with Families, we consider you are a part of our team; it's by working with you and staying closely in touch that we make our Early Learning Services somewhere every child will thrive. Now, let's show you how we do it.
Our purpose-built facilities are filled with educational play space and Educators who are dedicated to encouraging your children to grow. What sets us apart?
High-quality early learning facilities
Nutritionally balanced meals
Experienced Teaching Practitioners and Educators
High standards for safety, care and well-being
Educational and adventurous learning spaces that stimulate children's development and senses
A child's early years are critical, nobody knows that better than us and nobody does more to make them count, giving them a head start as they prepare for school. Whatever your child needs, whether that's year-round care or part-time support, Busy Bees can help.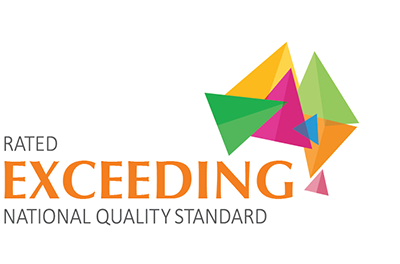 Learning Spaces
Explorers (6 weeks – 15 months)
Nurturing responsive relationships are our primary focus for our nursery children.
Discoverers (15months - 2 years)
Your toddler's keen sense of discovery is supported through the creation of fun environments that ignite their curiosities.
Adventurers - Investigators (2 - 3 years)
Your toddler will be encouraged to explore to build resilience, vital social skills and independence in our purpose built environments.
Collaborators - Researchers (3 - 4 years)
Teachers support children's keen approach to learning by offering an educational program that is challenging, insightful, consultative and reflects each individual in the classroom.
Foundations (4 - 5 years)
Teaching Practitioners develop a stimulating approach to learning by supporting the children with an educational program that is challenging, insightful, consultative, giving them a head start as they prepare for school.