Overview
Busy Bees at Cannington is a supportive, warm and welcoming environment where every child can thrive. Our passionate Service Manager, Jessica Evans, has 22 years' experience in the Early Childhood Education and Care Sector and is backed by a team of 17 outstanding Educators.
Cannington provides 72 placements for children aged 6 weeks to 5 years, with beautiful learning areas and open plan rooms that provide a calm, secure and nurturing environment for children to play and learn. The Service also boasts a newly renovated outdoor area with a large natural playground, featuring real grass, a creek, mud kitchen and cubby house!
Nestled away on a quiet street, Busy Bees at Cannington is within walking distance to the Westfield Carousel shopping centre, close to parks and schools, and is a comfortable home away from home for every child. We provide an innovative approach which is based on the discovery and exploration of respectful relationships with children. We offer children uninterrupted time for play, plenty of freedom, a calm and relaxed environment, cooperative relationships, and our full attention.
We believe that quality early learning does more than just prepare children for school – it builds resilience, vital social skills and independence. We follow this philosophy by nurturing every child's individuality, ensuring that Busy Bees is a place where every child can thrive.
At Busy Bees at Cannington your child will benefit from:
Early Learning for ages Birth to Preschool Age
High-quality early learning facilities
Nutritionally balanced meals
Experienced and trained educators
High quality education and care
Interesting play and learning spaces that stimulate children's senses
Contact our team to book your tour today. We can't wait to meet you!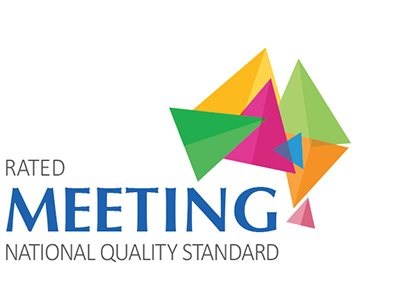 Learning Spaces
Explorers (0 - 2 years)
Nurturing responsive relationships are our primary focus for our nursery children.
Adventurers (2 - 3 years)
Your toddler will be encouraged to explore to build resilience, vital social skills and independence in our purpose built environments.
Collaborators (3 - 3.5 years)
Teachers support children's keen approach to learning by offering an educational program that is challenging, insightful, consultative and reflects each individual in the classroom.
Researchers (3.5 - 4 years)
Teaching Practitioners develop a stimulating approach to learning by supporting the children with an educational program that is challenging, insightful, consultative, giving them a head start as they prepare for school.
Foundations (school aged care)
School aged, before and after school care.