Explore our Centre in 3D
Overview
Located in the suburb of Manly West, Busy Bees at Moreton Bay welcomes you with vibrant learning spaces and fresh and exciting outdoor play areas complemented by our lovely bay breezes.
Why consider enrolling at Busy Bees at Moreton Bay?
At Busy Bees at Moreton Bay your child will benefit from
Early Learning for ages 15 months to 5 years old
School Readiness Program with Wondall Heights State School. This partnership ensures that children are creating meaningful friendships across the Service to better prepare them to transition to school. This includes participation in the Wondall Heights States school sports day, as well as regular visits to the school throughout the year, that is lead by their Early Childhood Teacher
The Early Childhood Teachers and Educators at Busy Bees at Moreton Bay have developed lasting relationships with the children and families in their care, and continue to form a solid foundation for the Service, built on support, longevity and trust
Partnered with Bunnings to conduct a seedlings program and bee hotel as part of Bunnings Let's Bee Kind, Bee Appreciation Program
Physi Kids physical activity program every Wednesday which focuses on developing children's Gross Motor Skills
Spectacular outdoor playground with a bike track, swings, dirt patch, cubby house and sandpit where children can ignite their curiosity and sense of discovery
Focus on emotional development and self-regulation for all children and Kindergarten
Dedicated focus on "from little things big things grow", with a vegetable and herb garden in the Kindy space to teach children about food and where it comes from
With a dedicated team of experienced Educators, our Service offers 75 placements for children 15 months to 5 years of age.
Busy Bees at Moreton Bay encompasses an innovative approach which is based on the discovery and exploration of respectful relationships with children. We follow this philosophy and offer children uninterrupted time for play, plenty of freedom, a calm and relaxed environment, cooperative relationships, and our full attention.
We've developed the Busy Bees learning program with the help of childcare specialists, curriculum experts and Early Years Advisors at our Centre Support Office. It's filled with unique and stimulating activities you won't find anywhere else!
Quality early learning does more than just prepare children to become eager school students – it builds resilience, vital social skills and independence.
We would love to have you join our Busy Bees family at Moreton Bay. Contact our team to Book Your Tour today.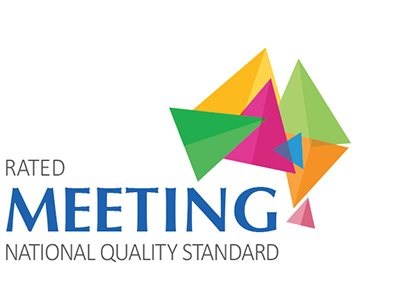 Learning Spaces
Discoverers (15 months - 2.5 years)
Your child's keen sense of discovery is supported through the creation of fun environments that ignite their curiosities.
Adventurers (2 years - 3 years)
Your toddler will be encouraged to explore to build resilience, vital social skills and independence in our purpose built environments.
Collaborators (3 years - 4 years)
Our child-centred approach promotes the development of creativity, individuality and self-confidence with our Collaborators
Researchers (4 years - 5 years)
Teaching Practitioners develop a stimulating approach to learning by supporting the children with an educational program that is challenging, insightful, consultative, giving them a head start as they prepare for school.