Overview
Busy Bees at Panania welcomes you with expertly designed play and learning spaces, spectacular outdoor playgrounds and an exclusive pre-school program to give your child the best head start on their way to school.
Our brand new purpose-built Early Learning Service is located right in the middle of Panania, conveniently adjacent to the local Picnic Point Bowling & Social club. With its central location it can easily be accessed from wherever you are in Panania.
Sharon Harb is our dedicated and experienced Service Manager, with over 24 years' experience in the Early Childhood industry. Sharon holds an Associate Diploma in Child Studies and is supported by a team of 23 experienced Educators and Teaching Practitioners, with the Service catering to 80 children per day.
Busy Bees at Panania has a total of eight learning spaces with no more than 11 children in each room to provide an intimate setting where each child's individual needs can be nurtured and supported. The Service offers two magical playgrounds equipped with bike tracks, a ball pit, slides, tee pee, tunnel, cubby house and more. Our expertly designed play and learning spaces are primed for adventure and discovery, and will stimulate your child's natural curiosity.
All our Educators are highly qualified and possess not only Early Childhood Education knowledge and experience, but also have a deep love for working with children. At Panania, we are a community-minded Service where most of our children and staff live within the local area, and we strive to create strong community relationships and connections.
Busy Bees at Panania encompasses an innovative approach based on the discovery and exploration of respectful relationships with children. We follow this philosophy and offer children uninterrupted time for play, plenty of freedom, a calm and relaxed environment, cooperative relationships, and our full attention.
At Busy Bees at Panania, your child will benefit from:
Quality education and care for children aged birth to 5 years
Experienced Educators and Teaching Practitioners
Exclusive Pre-school program to give your child a head start for school
High standards for safety, care and well-being
Nutritionally balanced meals, cooked fresh on-site daily
Daily activities including yoga, science experiments, cooking and sports
A nurturing environment focused on fun, learning and friendship
Dedicated areas for active games, quiet time, meals, reading and sleep
Spectacular outdoor playgrounds and magical learning spaces that ignite children's curiosity and sense of discovery
We would love for you to join our Busy Bees family at Panania. Book your tour today, or contact our team to find out more. We can't wait to see you soon!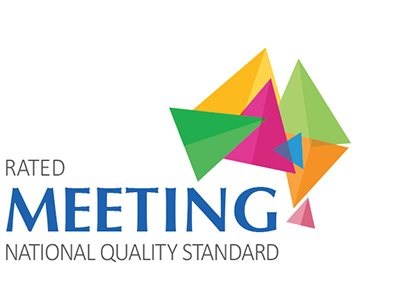 Learning Spaces
Explorers, Discoverers and Voyagers (0-2 Years)
Nurturing responsive relationships are our primary focus for our nursery children.
Adventurers and Investigators (2-3 Years)
Your toddler's keen sense of discovery is supported through the creation of fun environments that ignite their curiosities.
Collaborators, Researchers and Foundations (3-5 Years)
Teachers support children's keen approach to learning by offering an educational program that is challenging, insightful, consultative and reflects each individual in the classroom.