Overview
Why consider enrolling at Busy Bees at Sandringham?
Busy Bees at Sandringham offers high quality childcare and early learning for children aged birth to five years. At Busy Bees at Sandringham, your child will benefit from:
Quality Early Learning with qualified Educators and Early Childhood Teachers
The Early Childhood Teachers and Educators at Busy Bees at Sandringham have developed lasting relationships with the children and families in their care, and continue to form a solid foundation for the Service, built on support, longevity and trust.
Spanish Classes Language Skills Program offered to 4+ ages every Tuesday
Little Readers School Readiness Program – This weekly Letterland Program takes place at Busy Bees at Sandringham every Wednesday and works with Primary School Teachers to assist with better literacy understanding for children in Kindergarten.
Little Sport Heroes Program- This weekly physical activity program takes place at Busy Bees at Sandringham every Thursday and focuses on Gross Motor Skills for all children, even our littlest babies
Gardening Program – One of our Lead Educators conducts sessions with the children, helping them to understand the importance of caring for plants and the environment, as well as the importance of healthy eating.
Located within a state-of-the-art complex on George Street, the service is situated right beside Sandringham Golf Academy and surrounded by parks and golf courses. Situated in the southeast end of Sandringham, our childcare Service is relatively close to Cheltenham and Black Rock.
Busy Bees at Sandringham features two spectacular play spaces for babies, toddlers and kindergarten children, with an abundance of varied resources, toys and equipment sure to keep them safe and smiling all day. Each learning area of our Service is limited to a small number of children, meaning our qualified Educators can give your child the time, focus and dedicated care required for them to not only grow, but thrive.
We believe that quality Early Learning does more than just prepare children for school – it builds resilience, vital social skills and independence.
We would love to have you join our Busy Bees family at Sandringham
Contact our team to book a tour today!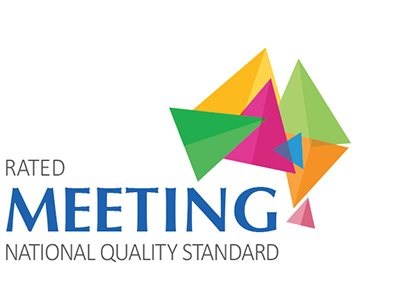 Learning Spaces
Explorers (0 - 2 years)
Nurturing responsive relationships are our primary focus for our nursery children.
Discoverers and Adventurers (2 - 3 years)
Your toddler will be encouraged to explore to build resilience, vital social skills and independence in our purpose built environments.
Collaborators and Researchers (3 - 5 years)
Teachers support children's keen approach to learning by offering an educational program that is challenging, insightful, consultative and reflects each individual in the classroom.