Overview
Why consider enrolling at Busy Bees at Williams Landing?
At Busy Bess at Williams Landing, your child will benefit from:
Early Learning for ages Birth to Preschool Age
School readiness program with qualified ECT that focuses on children developing independence and self-help skills
Nutrition Australia-approved Halal Menu that incorporates balanced whole foods, in partnership with an Independent Nutritionist
Garden to Plate Program – This fortnightly program introduces various cooking experiences and learning opportunities with the children, incorporating locally grown produce and helps promote food and where it comes from.
2 dedicated Early Childhood Teachers are available to enrich, encourage and inspire.
Busy Bees at Williams Landing is located right along Sayers Road. Being on the northwest side of Williams Landing, our Service is not only accessible to families within the suburb but also relatively close to residents of Hoppers Crossing and Laverton.
Our carefully designed and equipped Service is filled with a range of quality toys, natural resources and books which are regularly updated, providing endless opportunities for children to play, learn and discover new things. We believe that quality early learning does more than just prepare children for school – it builds resilience, vital social skills and independence.
Our innovative approach is based on the discovery and exploration of respectful relationships with children. We follow this philosophy and offer children uninterrupted time for play, plenty of freedom, a calm and relaxed environment, cooperative relationships, and our full attention.
We can't wait to welcome you to our Busy Bees family. Contact our team to book a tour of our Service today.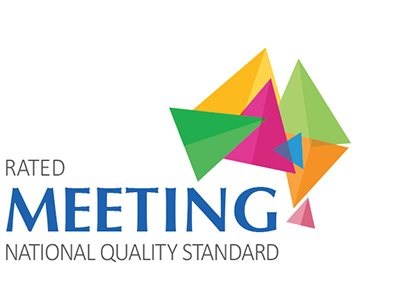 Learning Spaces
Navigators, Explorers and Discoverers (0 - 2 years)
Nurturing responsive relationships are our primary focus for our nursery children. Your child's keen sense of discovery is supported through the creation of fun environments that ignite their curiosities.
Adventurers and Investigators (2 - 3 years)
Your toddler will be encouraged to explore to build resilience, vital social skills and independence in our purpose built environments.
Collaborators, Researchers and Foundations (3 - 5 years)
Teaching Practitioners develop a stimulating approach to learning by supporting the children with an educational program that is challenging, insightful, consultative, giving them a head start as they prepare for school.