Overview
Busy Bees at Yokine offers specialised care for children 8 weeks to 5 years of age. Our Service caters for 41 children daily and operates between 6.30am-6.00pm Monday to Friday, 52 weeks of the year (with the exception of Public Holidays.)
Lisa Davidson is our friendly Service Manager, and has over 10 years' experience in the Early Childhood industry. Lisa is supported by a team of experienced Early Childhood Teachers, a qualified chef and even an Italian Teacher!
Busy Bees at Yokine offers a range of unique and stimulating educational activities for children, including Italian lessons, Yoga, Martial Arts and our exciting Jelly Tots music and dance program. Our children enjoy weekly excursions to the Mustard Seed Community Garden where they learn about the environment and where our food comes from.
Our trained Montessori Teacher guides and mentors our staff in the various Montessori methods. Busy Bees at Yokine focuses on developing independence and self-help skills from an early age right through to our Junior Kindy Program. In addition to this, our child led play and curriculum based on children's current interests, mean that each child has an active involvement and is inspired to lead their own learning. Our Educators are dedicated to providing the highest quality Early Learning to each child in our care. Our love of children and our profession is evident from the moment you step inside our door.
Busy Bees at Yokine encompasses an innovative approach which is based on the discovery and exploration of respectful relationships with children. We follow this philosophy and offer children uninterrupted time for play, plenty of freedom, a calm and relaxed environment, cooperative relationships, and our full attention.
We promise our dedicated learning program is jam-packed with unique and stimulating activities you won't find anywhere else!
At Busy Bees at Yokine your child will benefit from:
Quality Early Learning for children aged 8 weeks to 5 years
Qualified Montessori Teacher
Nutritionally balanced meals
Weekly Italian class, Martial Arts and Yoga classes
Jelly Tots music and dance classes
Montessori-inspired learning programs
Experienced and trained Educators
Purpose-built facilities
Interesting play and learning spaces that ignite children's curiosity and sense of discovery
We would love to have you join our Busy Bees family at Yokine.
Contact our team to book a tour today!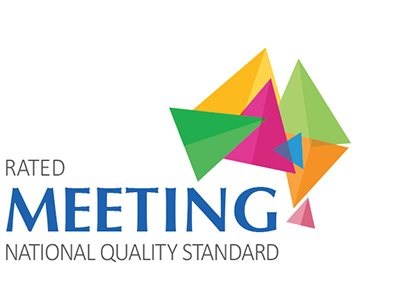 Learning Spaces
Explorers (8 weeks - 2 years)
Nurturing responsive relationships are our primary focus for our nursery children.
Adventurers (2 - 3 years)
Your toddler will be encouraged to explore to build resilience, vital social skills and independence in our purpose built environments.
Collaborators (3 - 5 years)
Teaching Practitioners develop a stimulating approach to learning by supporting the children with an educational program that is challenging, insightful, consultative, giving them a head start as they prepare for school.