Overview
For over twenty years, Follyfoot Farm has provided children with an enriched leaning environment, saturated in experiences that promote maximum growth for each child in its beautiful natural surroundings. Our purpose-built sister Service at Follyfoot Farm Juniors caters for children from 0-3 years, with our original Follyfoot Farm Service catering exclusively for children aged 3-5 years. Both Services provide the same high quality education and care, with a shared vision and philosophy.
Emily Fleming and Sarah Morrison are the appointed Service Managers at Follyfoot Farm and Follyfoot Farm Juniors and together bring many years of commitment and experience in Early Learning. Emily and Sarah are supported by a team of 50 Teaching Practitioners and Educators across both Follyfoot Farm and Follyfoot Farm Juniors, offering a total of 187 spaces for children. Located in a very pretty tree-lined rural road, the Services are situated on three lush acres with easy access to local residents and commuters travelling along Enterprise Dr, Fountaindale. We are licensed to operate 5 days a week for 52 weeks a year.
At Follyfoot Farm, a passionate team of Educators come together to create a Service environment that emphasises values of respect, kindness, empathy and connection. These values are primarily fostered through access to our unique farmyard setting.
The children are offered opportunities to feed our animals and help look after their habitats on a daily basis. It is considered important that all children are provided the opportunity to participate in the care of the service animals and the platform this provides for developing their social awareness is limitless.
At Follyfoot Farm we recognise that It's not just about caring for the animals, but caring for their habitats also. The children at our Service help to maintain the animals homes and enclosures, and as they do so they are learning about the impact human activity has on the natural world. This is an important value to embed in young children, it is the crux of sustainability. What better way to impart such a value than caring for animals and the spaces within which they live?
The responsibility which is placed on the children to help care for and maintain the animals and their environments, allows the children to develop a sense of autonomy. They are learning skills which promote independence. This expectation also encourages a sense of ownership over the service community which builds confidence and belonging to the environment.
We would love to have you join our Follyfoot Farm by Busy Bees family.
Contact our team to Book Your Tour today.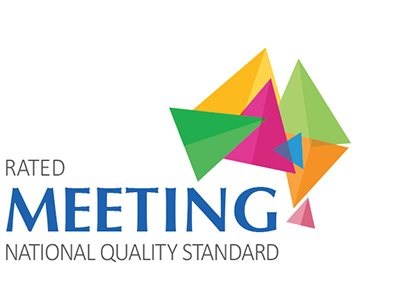 Learning Spaces
Follyfoot Farm Juniors: Navigators, Explorers & Discoverers (0-2 Years)
Nurturing responsive relationships are our primary focus for our nursery children.
Follyfoot Farm Juniors: Adventurers & Investigators (2-3 years)
Your toddler will be encouraged to explore to build resilience, vital social skills and independence in our purpose built environments.
Follyfoot Farm: Collaborators (3-4 years)
Your toddler will be encouraged to explore to build resilience, vital social skills and independence in our purpose built environments.
Follyfoot Farm: Researchers & Foundations (4-5 years)
Teaching Practitioners develop a stimulating approach to learning by supporting the children with an educational program that is challenging, insightful, consultative, giving them a head start as they prepare for school.