Explore our Centre in 3D
Overview
Why consider enrolling at Busy Bees at Fremantle?
Busy Bees at Fremantle offers a supportive early learning environment where each child's individuality, curiosity, excitement and imagination flourish. We invite you to take a step into our world to discover what makes Busy Bees at Fremantle a local childcare service of choice.
Bush Kindy Program that ignites curiosities
Beautiful Outdoor Environment that encourages year-round play
Nature Play Excursions to Booyeembara Park
Respect for the Environment and Natural World
Long-standing Team and Lasting Relationships
Nutrition Australia Approved Meals
Strong sense of Community and Involvement
Located on a quiet residential street close to parks and schools, Busy Bees at Fremantle offers high quality childcare and a supportive learning environment for babies, toddlers and kindergarten aged children. Our service is a place of wonder where your child's natural curiosity, excitement, and spontaneous imagination are nurtured and encouraged. Melissa Flett is our experienced Service Manager, with over 10 years' experience in Early Childhood Education, and is supported by a team of qualified Educators and Teaching Practitioners who are dedicated to helping your child grow.
At Fremantle, you'll find spacious open-plan rooms full of stimulating and educational activities, with lots of areas that encourage children to play in small groups. We nurture each child's individuality, encouraging them to take risks, be adventurous, and build their confidence as they grow into bright, school-ready children.
We believe in the importance of teaching children about our environment and the natural world. We offer a Bush Kinder Program for our toddlers aged 2-3 and our kindergarten children aged 3-5, based on visits to our Local Nature Park. The program includes a variety of different learning experiences including stick fishing, indigenous art, natural habitats and wildlife, music, rock climbing, and much more.
We can't wait to welcome you to our Busy Bees family. Contact our team to book a tour of our Service today.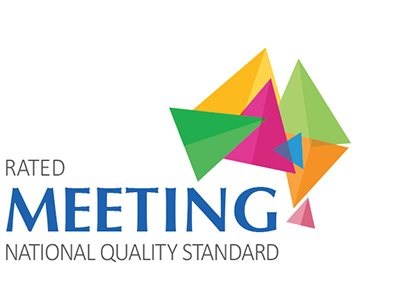 Learning Spaces
Explorers (0 - 1 year)
Nurturing responsive relationships are our primary focus for our nursery children.
Discoverers (1 - 2 years)
Your toddler's keen sense of discovery is supported through the creation of fun environments that ignite their curiosities.
Adventurers (2 - 3 years)
Your toddler will be encouraged to explore to build resilience, vital social skills and independence in our purpose built environments.
Collaborators (3 - 5 years)
Teachers support children's keen approach to learning by offering an educational program that is challenging, insightful, consultative and reflects each individual in the classroom.
Bush Kindy Program
Through regular excursions to nearby Booyeembara Park, our Kindergarten children enjoy many opportunities to explore and understand our natural environment, while engaging their senses and enjoying all that nature has to offer. Our focus on sustainability teaches children to care for our environment and keep our local parklands clean.