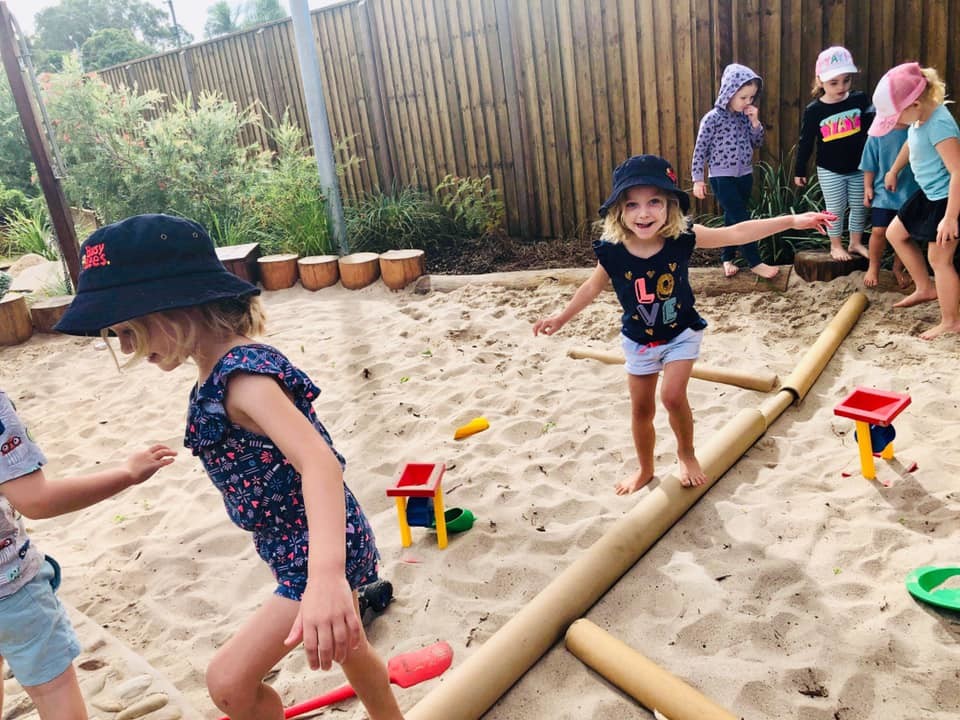 Photo: Busy Bees at Burpengary East
Risky play is thrilling and exciting play where children test their boundaries and flirt with uncertainty. It's how children learn to challenge themselves, test their limits, explore boundaries and learn about the risk of injury.
Through this kind of play, children not only learn their own physical, mental and emotional limits, but they also get to feel that rush of exhilaration and confidence that comes from overcoming fear and achieving something that you didn't know you could.
The National Quality Standard promotes that Early Learning Services have environments that are inclusive, promote competence, independent exploration and learning through play (Standard 3.2).
In Early Learning settings, it's important that Educators are designing experiences for children that allow them to explore risks and consequences in a safe and nurturing environment. Children need to be supported through the risky play, not only to remain safe, but to build the confidence to make the jump, take the leap, or climb that one branch higher.
Risky play is important because:
It teaches children how to assess risk and manage sticky situations
Children experience a sense of accomplishment and fun by overcoming fear and accomplishing a tricky task
Swinging, climbing, rolling, hanging and sliding are not only fun for children but are also essential for developing their motor skills, balance, coordination and body awareness
Encouragement to take risks in a supportive and safe environment can help children overcome anxieties and develop less fear
Learning to negotiate risks develops childrens' confidence in their own abilities and judgement
Group play with an element of risk aids children in developing social skills, care and empathy. Children learn to encourage each other, but also how to support and care for those who may not be ready to take the risk
Children need and should take risks in order to explore limits, have new experiences, and develop their capacities. A strong motivation to respond to challenges involving a risk of injury helps them learn how to walk, climb stairs, and ride bicycles.
As children grow and develop, they will have to make choices about what is safe to attempt and what is not. Without an adult always there to guide them as they get older, it's important that children develop these skills early in life.
National Quality Framework | Quality Area 3:
Physical Environment Element 3.2 – The Service environment is inclusive, promotes competence and supports exploration and play-based learning.