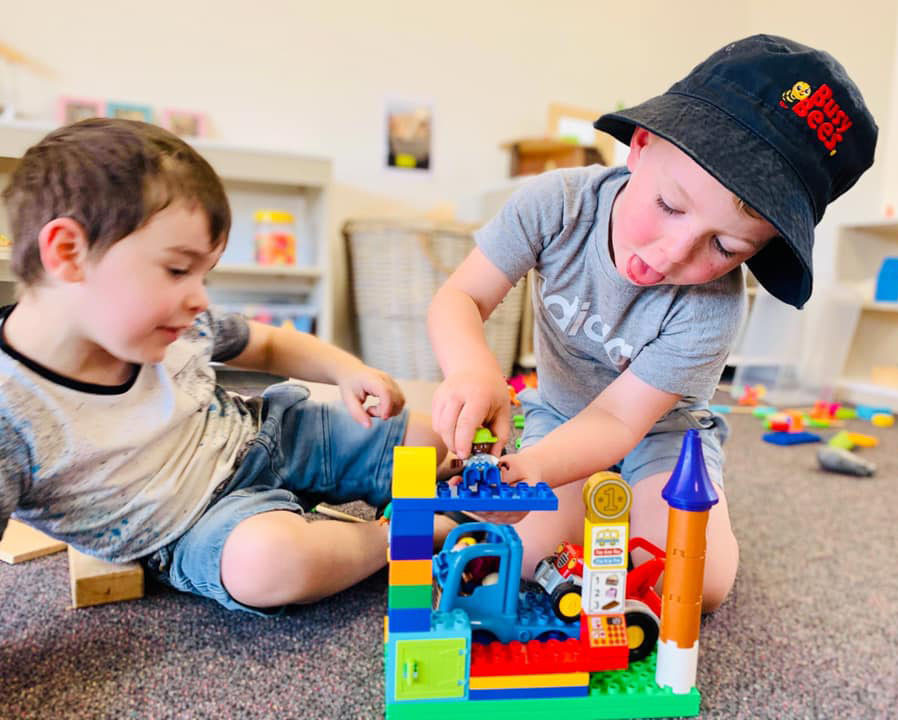 Did you know that 90% of a child's brain development happens before they turn 5 years old?
If it seems like your child has learned a new skill every time you turn around, you're certainly not mistaken. Between the ages of 3 and 5 a child's brain is in hyper-drive, rapidly developing thousands of neural connections that allow for different parts of the brain to communicate and work together. At this age, a child is like a sponge of information, ready to learn anything and everything!
At this age, children are learning to count, read and write, sort and categorise objects into groups, solve problems, construct and build with blocks, follow instructions, understand their senses, develop empathy for others and form friendships, develop their social skills, and much, much more.
A quality, government approved Kindergarten program is important for all children, to support these developmental milestones so that each child can reach them to their full potential. Kindergarten is more than a practice run for school – it gives your child their best chance to be developmentally on track, while nurturing their independence and giving them the confidence they need to start school.
How Kindergarten Sets Your Child Up for Success
Children get familiar with routines: For many children, the transition from home life into a structured classroom can be challenging. Kindergarten eases children into this transition by introducing structure and rhythm into their day.
Children learn how to learn: Kindergarten is many children's first introduction to a classroom with teachers and groups of other children. It's a place for them to learn to share, ask questions, follow instructions, and learn to love learning!
Children learn to take care of others: Preschool age is when children begin to form strong and meaningful friendships with each other. Enrolling in an Early Learning program is a great way for your child to interact with other children, make friends, and learn vital social skills before they start school.
Children are encouraged to explore their interests: Unlike school, most Early Learning environments follow an interests-based program that tailors experiences to the individual children in the room. Children are encouraged to explore their interests with lots of freedom for discovery, curiosity and self expression.
Kindergarten boosts numeracy and literacy skills: Young children begin to show increasing interests in numbers, words and basic numeracy and literacy. Educators use a wide variety of counting, naming, sorting and matching games to develop these skills – all within the context of experiences that are interesting and meaningful for children.
Children learn to take care of themselves: Kindergarten can help your child develop their sense of agency and independence, especially when it comes to performing their own self-care routines. From toilet training to having the confidence to ask a question or make their own decisions, Early Learning can help your child develop
At Busy Bees, our Researchers learning program follows a Government Approved Kindergarten framework focused on exploration and discovery. We believe that quality Early Learning does more than just prepare children for school – it builds resilience, vital social skills and independence.
With the guidance of our qualified Teaching Practitioners, your child will experience a stimulating approach to learning supported by an educational program that is challenging, insightful and consultative, giving them a head start as they prepare to take their next big step.
Thinking of enrolling your child? Book a tour of your nearest Busy Bees Service today.
Find your nearest location.