Now, Busy Bees is a global group of more than 600 Early Learning Services spread right across the world. Though we have grown, our founders are still very much at the heart of Busy Bees and we continue to deliver their same high standards each and every day. That need for the very best, unmatched care still motivates us today, and thanks to that unchanging philosophy we've grown to become one of the leading childcare providers across the globe.
The individuals in our teams encourage strong positive relationships with every child and each other. They take pride in their Early Learning Service environments and ensure every child feels safe and happy, guiding them through activities that help give every child the best start in life. The individuals in our teams are guided by leaders within our organisation who are on the ground each day, motivating and inspiring to deliver quality care. We are proud to feature our ACT Leadership team who continue to strive hard every day ensuring we deliver unmatched care in Canberra.
Sandra Eldridge
Area Manager
Sandra Eldridge is the Area Manager for all Busy Bees Services in the ACT. With 28 years in the Early Education and Care Sector, Sandra has had many opportunities in both the for profit and non-profit organisations which includes over 10 years in senior leadership roles. With a myriad of qualifications in Early Childhood and Business, Sandra is thriving at Busy Bees leading a team of professionals who are responsible for ensuring that every child in our care has the best start in life.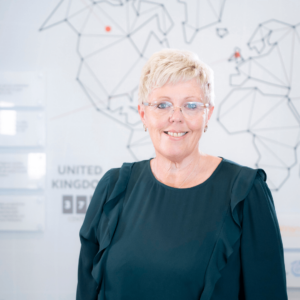 Effey Mastoris
Service Manager
Jenny Wren Early Learning by Busy Bees
Effey has been working in the Early Childhood Education and care sector for 20 years. She has worked at Jenny Wren specifically for the last 15 years both in learning environments and in a management role.
She is passionate about the work they do at Jenny Wren and having worked for so many years alongside so many amazingly passionate Educators she sees the greatest benefits in utilising the skills and knowledge of each of them as individuals. This allows Jenny Wren to nurture all children and families in a holistic manner. Mentoring young Educators to reach their utmost potential is one of Effey's passions and necessary in providing children with the care and education that they all deserve.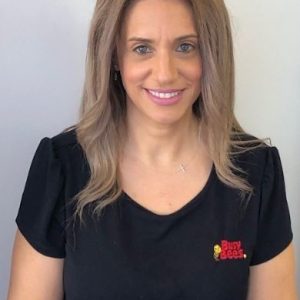 Sarah Power
Service Manager
Busy Bees at Oxley
Sarah has 20 years of experience in the Early Learning and Care sector, starting as a Lead Educator and working her way into Service Management over time.
She is passionate about supporting Educators, and always encourage them to draw on their personal strengths to achieve results. Sarah believes it is an honour to support the team at Oxley to present a safe, nurturing, educational environment for all children. At Oxley, children and Educators learn together, building trusting and respectful relationships that put the children's development front and centre.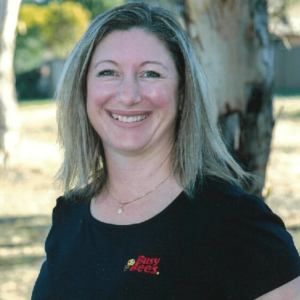 Wendy Mackay
Service Manager
Yerrabi Ponds by Busy Bees
Wendy is a qualified Early Childhood Teacher and experienced Service Manager. She is experienced in all aspects of Early Learning in several Australian states. Wendy leads a dedicated team who share in her belief in the importance of the first five years in a child's life and the capabilities of the youngest children who attend Yerrabi Ponds by Busy Bees. She believes that providing quality education in the first five years in children's lives are the most important as it provides a foundation for the rest of their lives and this assimilates perfectly to the mission of Busy Bees Early Learning.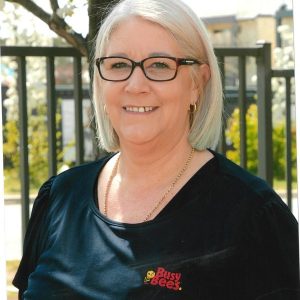 Ruthie Connor
Service Manager
Busy Bees at Crace
Ruthie has been living and breathing her passion for 10 years and has worked her way up from an Assistant Educator to a Service Manager in this time with several qualifications behind her. Ruthie believes that the first 5 years in a child's life are vital and with that knowledge, she strives to ensure a safe and enriching environment, set up with purpose that feels like home. She is proud of the hard work that her team of Educators do to nurture bright, confident children every day.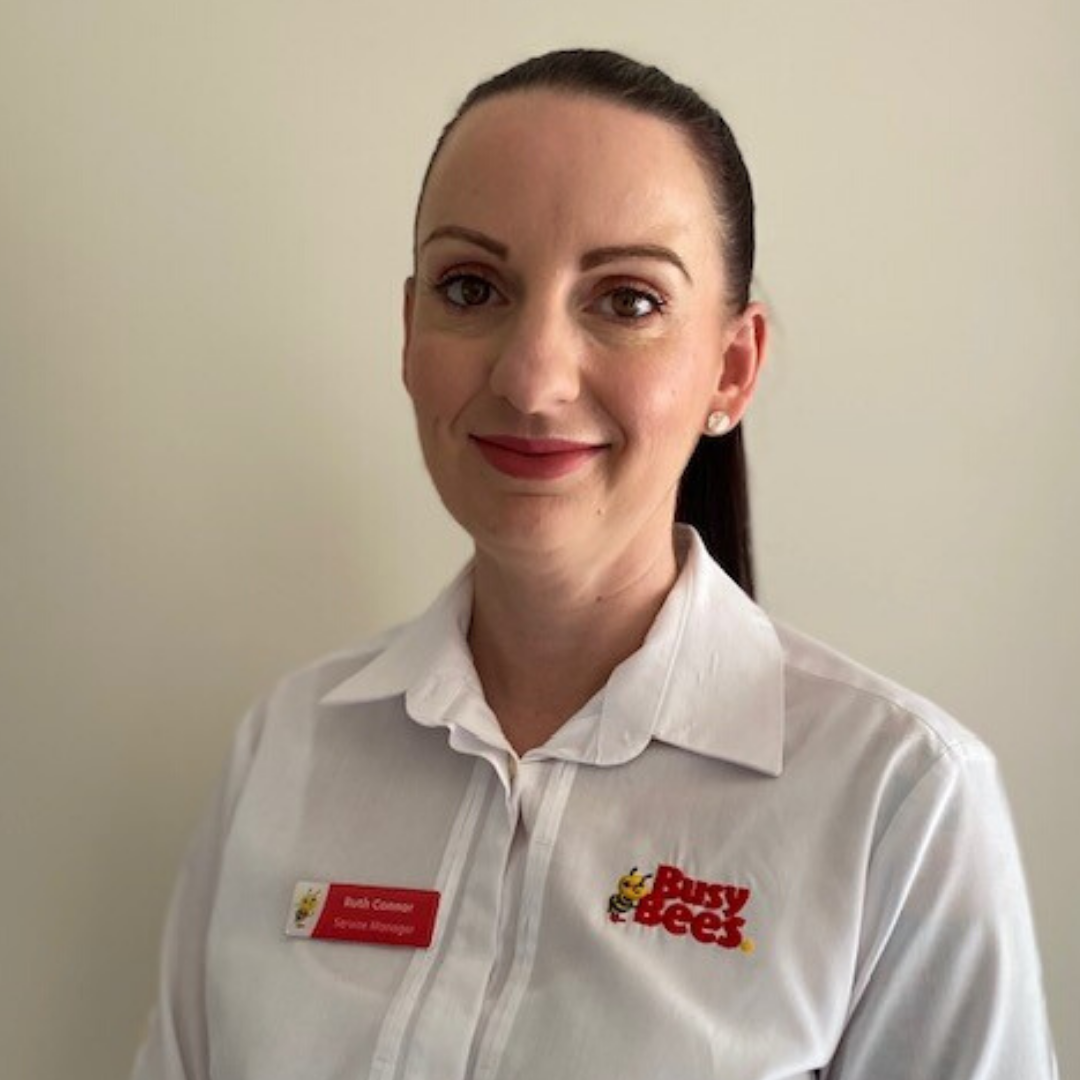 Sarah Went
Service Manager
Peter Pan Early Learning by Busy Bees
Sarah Went is the Service Manager at Peter Pan Early Learning by Busy Bees. She is currently studying her Bachelor of Education and is passionate about providing high quality care and education for children every day. Sarah strongly believes in  building respectful and reciprocal relationships with children and Families to nurture a child's growth and development. Sarah also strongly believes in the first five years of a child's life and works closely with the community to provide an experience that ensures the child has a strong sense of belonging to the world around them.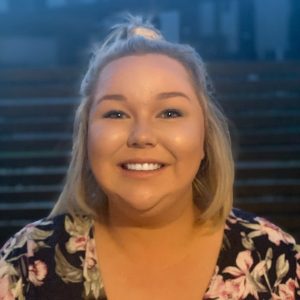 Tim Cantrill
Service Manager
Busy Bees at Springbank Rise
Tim is the Service Manager at Springbank Rise, and has worked in the Early Education and Care industry for the past 14 years in a variety of roles.
Throughout the past 14 years Tim has been fortunate to have many opportunities that has helped him grow as an Educator.  He believes the first 5 years of a child's education are vitally important and is an advocate for outdoor education. , and I believe that children can learn from all aspects of their environments and in everything that they do. Tim's educational philosophy includes listening to the ideas and needs of the child, so that all Educators can better address the issues which are relevant to their ongoing development.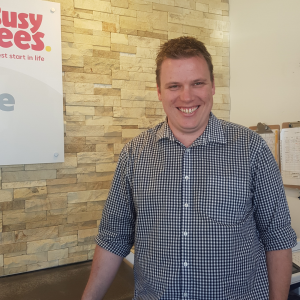 Meghan Webb-Wagg
Service Manager
Busy Bees at The Park
Meghan Webb-Wagg is the Service Manager at Busy Bees at The Park. She has built her career in Early Learning in the ACT over the last 30 years. She began her career in Early Learning as an Assistant Educator, and soon realised her professional interest in education and becoming an advocate for children. Meghan believes that every child has the right to feel safe and secure. Her professional focus involves providing children with a rich environment where they feel safe to explore, initiate learning, and express themselves.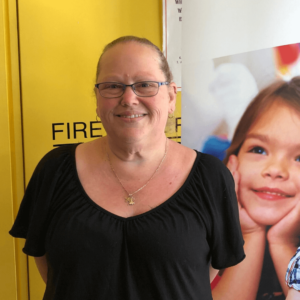 Alisha O'Neill
Service Manager
Busy Bees at Furlong Road
Alisha O'Neill is the Service Manager at Busy Bees on Furlong Road and has been working in the Early Education sector for 20 years. Her philosophy in Early Education is focused on building strong and open relationships with our children, Families, Educators as well as the wider community. Alisha strongly believes in her Service providing a place where children are free to express themselves respectfully and have a pure sense of belonging.
At Busy Bees we know that it takes a team of high calibre individuals, leading the way to bring our vision to give every child the best start in life. We are proud of our ACT leadership team, who are inspiring our Teaching Practitioners and Educators every day. We know that this team are driving our wider teams to ensure that our quality care supports each child to become independent and confident learners as they prepare for the big wide world around them. There really is no greater privilege.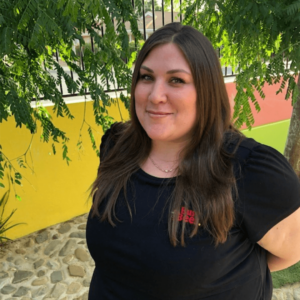 "The single biggest way to impact an organisation is to focus on leadership development. There is almost no limit to the potential of an organization that recruits good people, raises them up as leaders and continually develops them."
John Maxwell