Each year, Busy Bees Early Learning centres celebrate Nature Play Week. Nature play week focuses on the many benefits of exploring and playing in the natural environment and encourages children and families to see the outdoors as an endless opportunity to discover and enjoy different experiences that the wonder of nature can offer.
There are many benefits of exploring and playing in an outside environment and each time you venture out, there is the potential for a completely different experience.
So why is nature play so important?
1. Wellbeing
Being in an outdoor environment has been shown to have a positive impact on children's wellbeing. Attributes such as resilience, self-esteem and confidence are all promoted through outdoor play which all have a positive impact on children's overall wellbeing.
Children often feel freer in outdoor space and more at ease with themselves. In fact, studies show that people's levels of the stress hormone cortisol are lower when in an outdoor environment.
2. Communication
Children ask more questions outdoors than they do indoors. The environment is constantly changing, giving more opportunities to introduce and use a wider range of vocabulary and provoke more interesting conversations.
3. Manage Risks Safely
There are more opportunities for children to learn to manage risks safely and develop resilience. The surfaces change in poorer weather which allows children to develop their motor skills such as the ability to balance and manoeuvre around objects either on foot or on a piece of equipment. It also develops their coordination and their reaction time.
4. Social Skills
The social dynamics of being outside are different to those inside which allows children to explore and develop relationships in different ways; often children show more confidence with their peers while outside.
5. Physical Development
Children are who walking need to have at least three hours of rigorous physical exercise to support typical development. Outdoor spaces provide opportunities for children to engage in different types of physical experiences such as rolling, climbing, balancing, running, and crawling. These experiences support children's development in a variety of ways including balance and spatial awareness.
6. Belonging
Nature play offers an opportunity for children to experience belonging. Experiencing belonging is a key component of the Early Years Learning Framework and acknowledges children's interdependence with others and the basis of relationships in defining identities. Many children feel a strong connection to land and country based on their family, cultural group, neighbourhood or wider community.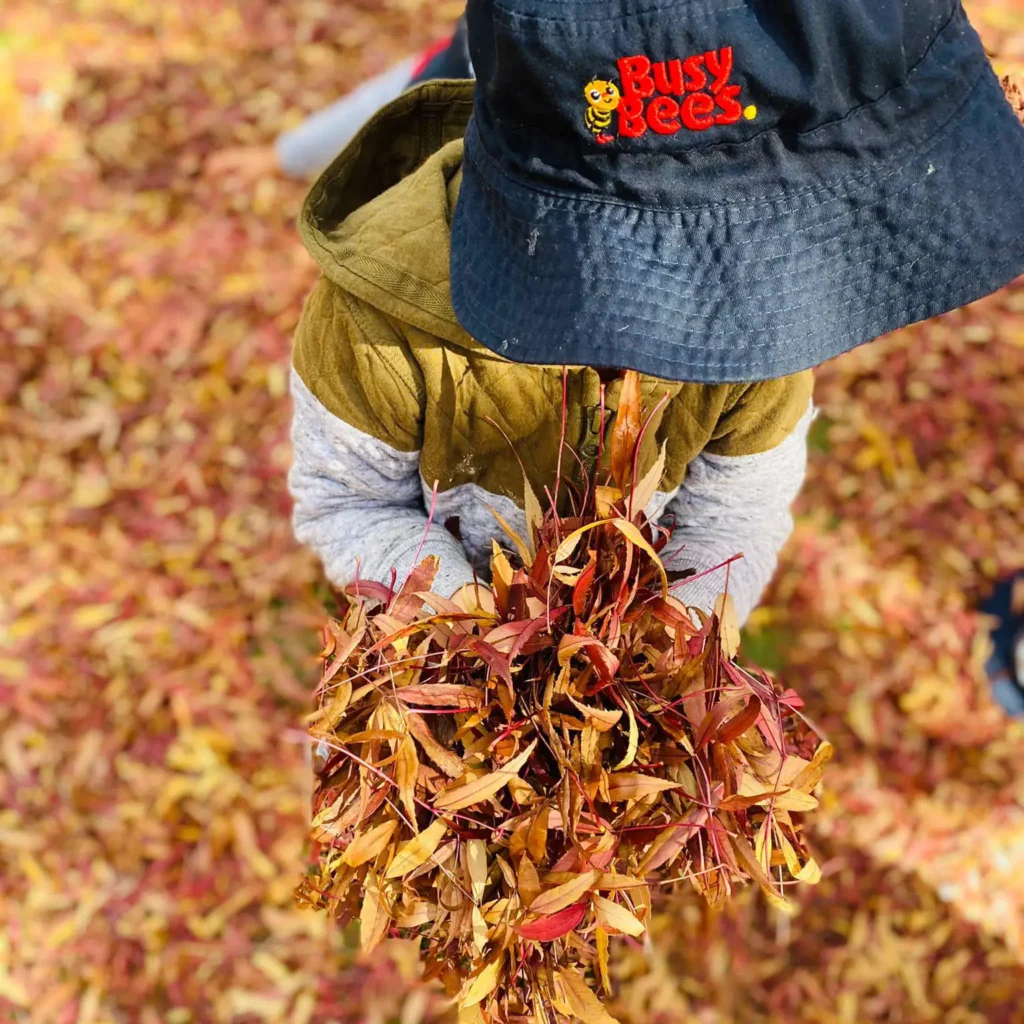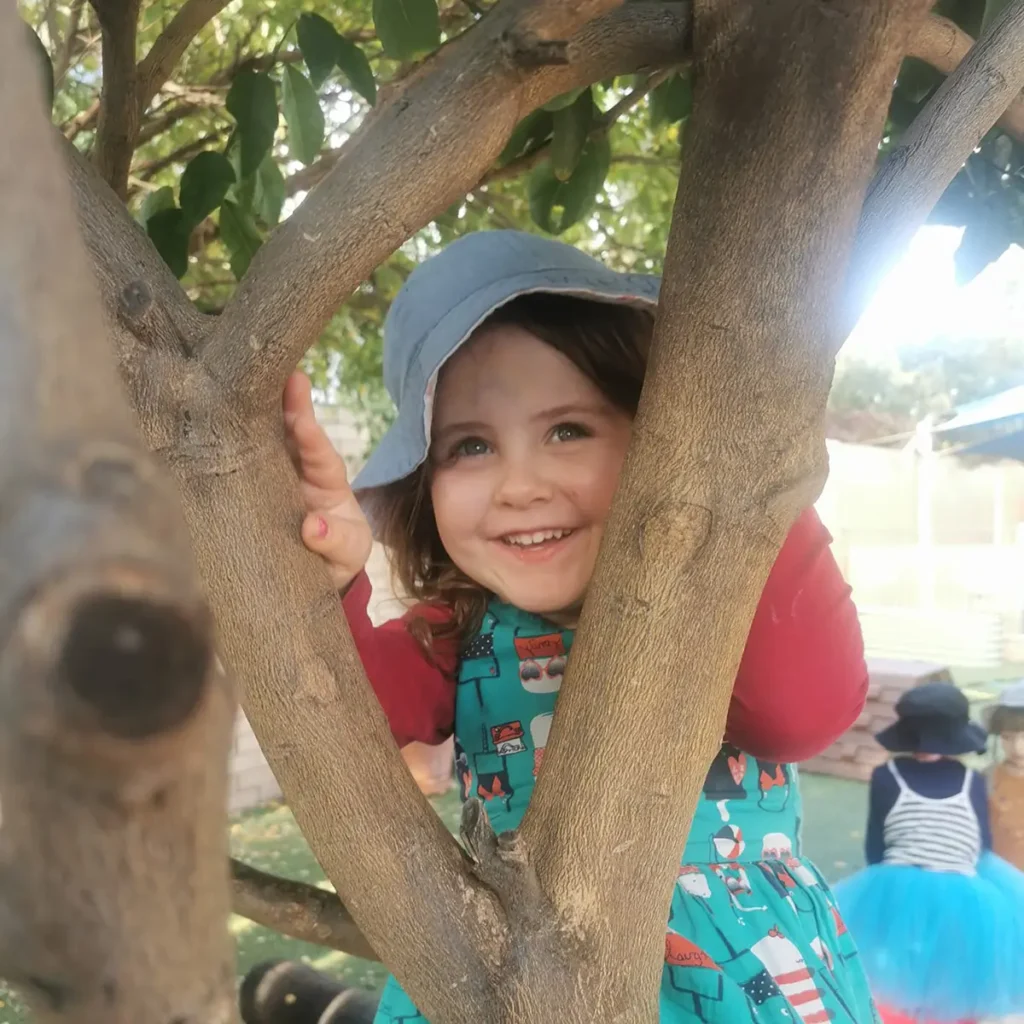 The focus on Nature Play at Busy Bees at Narre Warren
We recently discussed the importance of 'Nature play' with our Service Manager at Busy Bees at Narre Warren, Chauntelle Keane and found out more about how Chauntelle and her team incorporate 'Nature play' into their daily programs for children to enjoy.
Why is nature play important for your Centre?
"We believe that 'Nature play' significantly improves all aspects of child development, such as their physical, cognitive, social, and emotional development. Our children love nature play experiences and respond positively towards them. Their engagement within the program is amazing, we have noticed an improvement in their language skills, social skills, connection to their environments, and overall improvement in their developmental skills. We have also obtained positive feedback from our families in relation to our environment setups and individual child successes".
How have you been implementing Nature play opportunities at the centre?
"Over the past few months, we have been critically reflecting on how we can bring the outside natural elements inside and how we can purposefully bring the inside activities outside. We have been reflecting on how we can create engaging, stimulating, child-related environments for the children to explore, learn and develop in".
"Our aim when setting up our environments is to support the children to grow resilience, self-confidence, initiative, creativity and become holistic within their spaces, and have a true connection to Country. The indoor and outdoor environments encourage the joy of movement; it nurtures wild imaginations, experimentation, friendships, social connections, and supports behaviour, such as self-regulation".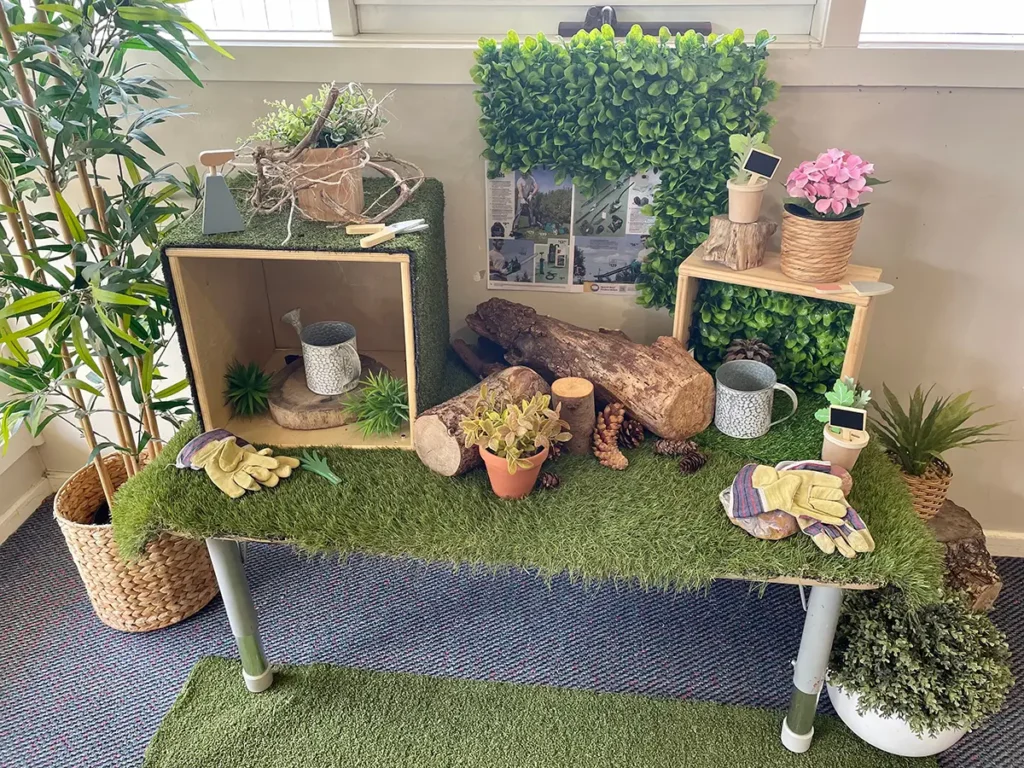 What type of activities do you get children involved in?
"The children explore indoor and outdoor activities that are filled with open-ended experiences. We have loose parts play areas within our environments and use natural resources to support the children's open-ended imagination and curiosity".
"We have a vegetable garden where the children maintain, nurture and grow their own produce and the produce is then used in our cooking. We have a worm farm where the children are learning about how to look after the worms and composting and the children are learning to turn unwanted scraps into compost which then becomes fertiliser and is fed back to Country and used to nourish our garden beds".
"Different cultures, including the Aboriginal and Torres Strait Islander People, practice a type of sitting that requires complete silence and engagement of all the senses. During rest time, we take the children outdoors onto the greenery and meditate, listening to the sounds around us and connecting to our environment using our senses. We then reflect on this experience by discussing how we felt, and what we saw or heard whilst connecting with Country".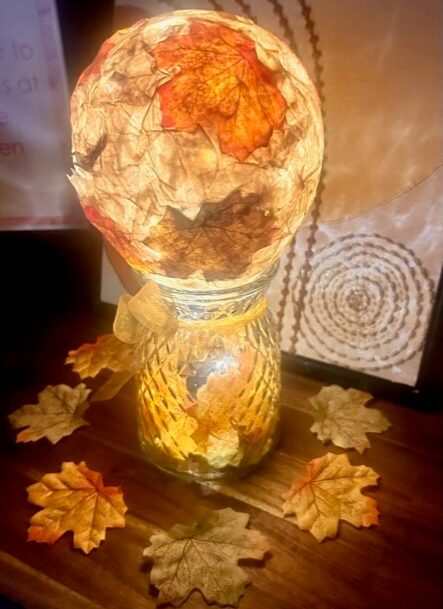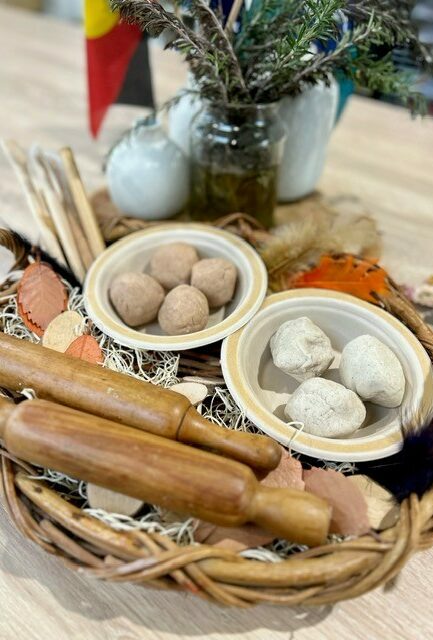 What are the children's reactions to their nature play experiences?
"The children react with curiosity, wonder, and interest towards nature play, as it's an opportunity to apply a wide variety of thinking strategies to engage with situations and solve problems and adapt these strategies to new situations".
At Busy Bees, children are encouraged to spend time outside in all weather. Access to fresh air can boost their immune system and exploring through different seasons childrens' understanding of the world around them and allows them to connect with nature. 
It's important to create a safe outdoor environment for all children including assessing equipment, plants and pathways. Our educators always risk assess outdoor spaces before going outside. This includes checking the UV rating and assessing if the weather conditions are safe for children to explore. 
Nature play opportunities support our Busy Bees centres to meet Element 3.2.3 of the National Quality Standards: Environmentally Responsible.
Our nurturing spaces allow children to explore, discover and learn in both a structured and unstructured environment. As learning can be different for each child we adapt to each child's learning style. This enables them to grow and develop at their own pace
We are proud to offer a safe and enriching home away from home filled with opportunities to learn. A place where children's emotional needs are met, their interests are nurtured, and their individuality respected, which makes it somewhere our Educators and families love too.
Busy Bees welcomes your family to tour every day of the year. Find your nearest centre and give us a Buzz or book a tour online.
Are you an education superhero looking to inspire the next generation of lifelong learners? Whether you're an experienced Educator or looking to start or change your career, we'd love to talk to you about joining our Hive.