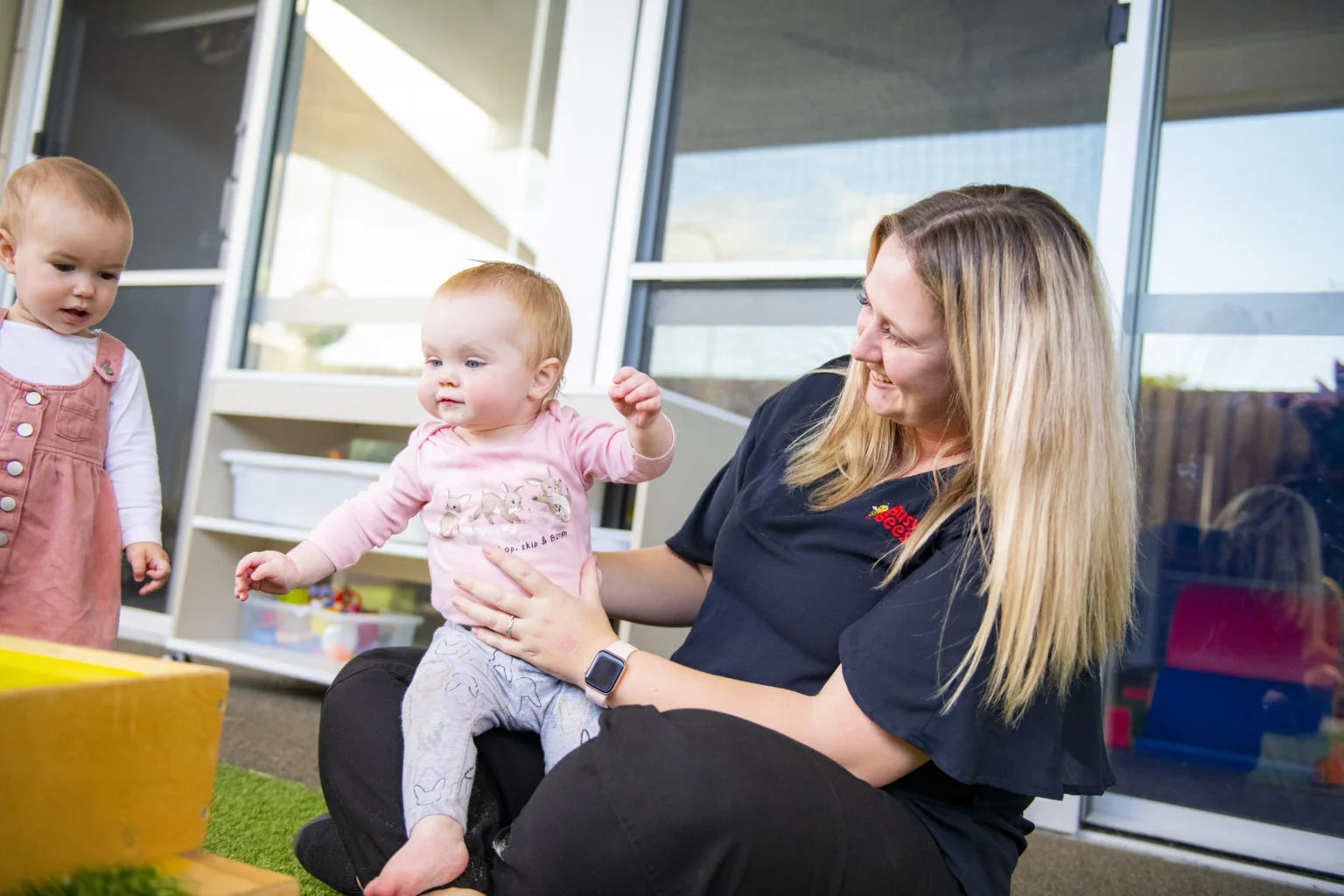 New changes to the Child Care Subsidy (CCS) are coming on Monday 10 July 2023 to provide more support to families. These exciting changes may reduce the Child Care fees you pay, making care more affordable for most families and supporting children to attend quality early childhood education and care.
We've summarised the information provided by the Department of Education to help you understand what these changes are and how they may apply to your individual situation. To work out what your out of pocket will be, please visit the Starting Blocks Child-care Subsidy calculator.
Maximum amount of CCS is increasing
From 10 July 2023, the maximum amount of CCS is increasing from 85% to 90% with families earning up to $80,000 getting the new maximum percentage of 90%.
Families earning over $80,000 may get a subsidy starting from 90% and reducing by 1% for each $5,000 income they earn above $80,000. For instance, a family with a total income of $80,000 may be eligible for a CCS of 90% and a family with a total income of $85,000 may be eligible for a CCS of 89%.
The new income limit for CCS is increasing to $530,000.
CCS for families with multiple children
Families earning below $362,408 with more than one child aged under five attending care can get a higher CCS for one or more of their children.
Income limit for Additional Child Care Subsidy Transition to Work is increasing
The low-income limit for ACCS Transition to Work will increase to $80,000 from 10 July. The rates of ACCS are staying the same so if you already get ACCS your rates will not change.
This increase means that more families may be eligible for ACCS Transition to Work.
More subsidised care for Aboriginal and Torres Strait Islander Children
From Monday 10 July 2023 and regardless of family's income or activity level, the Government will provide a base entitlement of 36 hours of subsidised care per fortnight for Aboriginal and Torres Strait Islander children. Families may also get more than 36 hours based on their circumstances and the amount of recognised activity they do.
It is voluntary to tell Services Australia if you have an Aboriginal or Torres Strait Islander child in your care. We encourage you to call 136 150 to update your child's CCS details.
What do families need to do?
Families already receiving CCS payments don't need to do anything. Services Australia will automatically apply changes to your CCS from 10 July 2023.
However, we recommend checking your income estimate to make sure that it is up to date, so you get the right amount of CCS.
You can check or update your income estimate at any time using:
your Centrelink online account through my.gov.au
the Express Plus Centrelink mobile app
the myGov app.
For more information on these changes, please visit the Department of Education or the Services Australia website.
If you have any questions or concerns regarding these CCS changes and what they mean for you and your family, your Busy Bees Service Manager is happy to assist.
We are proud to offer a safe and enriching home away from home filled with opportunities to learn. A place where children's emotional needs are met, their interests are nurtured, and their individuality respected, which makes it somewhere our Educators and families love too.
Busy Bees welcomes your family to tour every day of the year. Find your nearest centre and give us a Buzz or book a tour online.
Are you an education superhero looking to inspire the next generation of lifelong learners? Whether you're an experienced Educator or looking to start or change your career, we'd love to talk to you about joining our Hive.