The below article has been written by Busy Bees Area Manager, Alex Collings.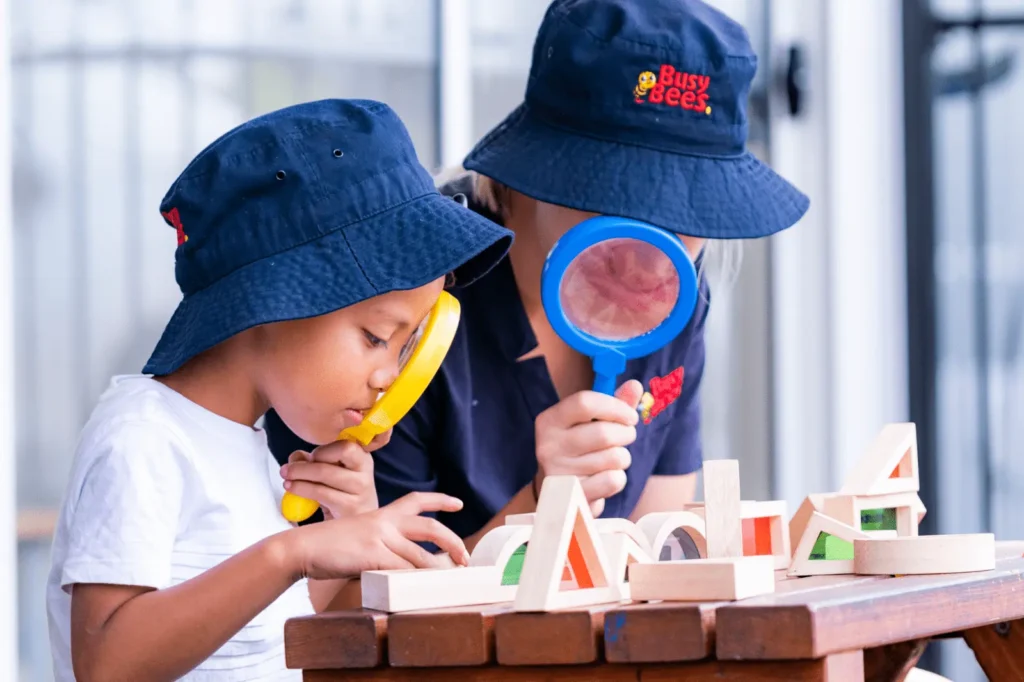 Photo: Busy Bees at Cameron Park Preston
It can be overwhelming for a parent to think about placing their child, their most precious thing, in to the care of someone else. So many questions will run through your head:
Where do I send them?
How do I start looking?
How do I know what service to choose, and
How many days do I send them?
Placing your child in the care of someone else can be a daunting task, especially if it is your first time enrolling your child in care. There are a few key questions all Families should ask when looking for care, to help you find the right Service to suit your Family's needs and begin your child's educational journey.
Questions to ask when choosing an Early Learning Service
Why do you need care?
This is an important question as it will assist you in finding a Service that is open at the times you need care the most. Are you going back to or starting work? Then you will need to ensure that you find a Service that is open during hours that will allow you to drop your child off at the Service before work, and get back to collect your child before closing time. It is also a good idea to ask about any times that a Service may be closed. If you need to work over the Christmas/New Year period then its best to choose a Service that stays open through the Holiday Period.
If you are a stay at home parent, or you have a flexible work routine, then the opening hours may not be something you need to be too concerned about. However, the ability to add a casual day of care might be something you are interested in, as you never know when an important meeting might be added to your calendar. Similarly you might just need a day to yourself to unwind. Regardless of the reason, checking with your potential care provider about casual days is a great idea. If you are looking for casual care options, this can also be supported at a Busy Bees Service using the casual booking app, KindyNow.
Busy Bees also offers sessional care to assist Families' care, work and budget requirements.
How many days do you require?
How many days, and which days you enrol your child will depend on your work or personal routine. If you are working full time then the ability to book your child in care 5 days is necessary. If you are part time and have the ability to chose your days then you can book your child in to care for the days you need. Often times a Service may be able to offer you for example three days but these aren't your first choice of days. It is advantageous to take the days offered as once you are enrolled to a Service it is usually not long until you can swap your days to the days of your preference as these become available.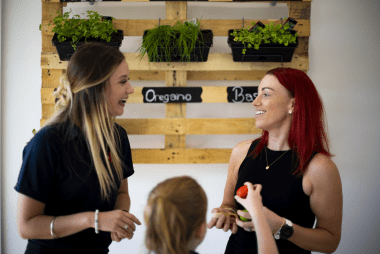 Photo: Busy Bees at Heritage Parc
What location works best for you?
Each person will have a different view on where it is best to send their child, closer to home, or closer to work/study. Here is where you have to think long term, and factor in travel time. If you choose a Service closer to work then when you are home on a day off will it be too far to drive? Can your child sit in the car each day to and from work if you choose a Service closer to work? Do you want your child to be making friends who they will likely move to Primary school with? If you chose a Service closer to home, have a think about how long it will take you to get to work from the Service. If it's close to public transport can you park your car at the Service and catch transport to work to save parking at your building?
Once you have narrowed down if you want a Service closer to home, work or study, this will then assist with where you can begin looking for care.
How much will it cost?
Each Service will have a different pricing structure depending on the inclusions they offer. When enquiring about care, ask if you need to bring food, nappies or formula for your child. Does the service offer any extra-curricular services and is this an additional fee or included in the daily fee. All Families are encouraged to apply for Child Care Subsidy (CCS) which is a subsidised payment provided by the Government to assist Families with the cost of care. If you don't know your CCS percentage, use our childcare subsidy calculator to get an estimate. If you know your CCS percentage and hours then speak with the Enrolment Team member when enquiring about care as they can provide you with an estimated quote for your daily or weekly fee after the subsidy has been applied. You can find more information on the Child Care Subsidy through the Services Australia Website.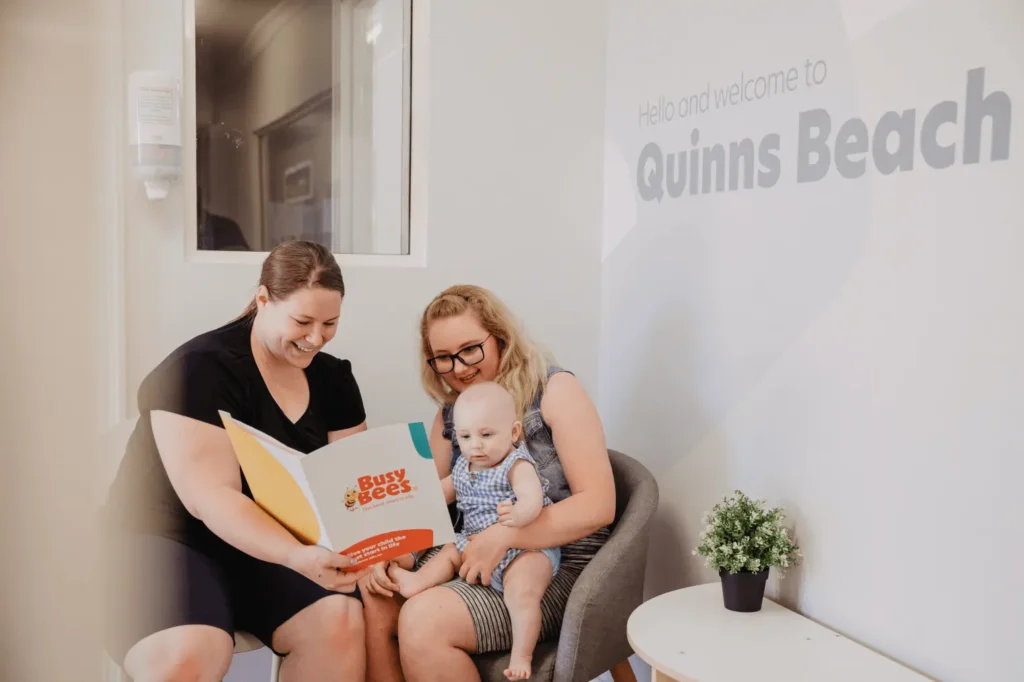 Photo: Busy Bees at Quinns Beach
What is important to you?
When touring a Service, it is important to take the time to speak with the Service Manager about what is important for you and your family and hear about how the Service can cater to your needs and what is most important to you. At Busy Bees Australia, we have a robust procedure in place within all Services to ensure that any dietary, medical or developmental needs your child may have can be catered for in the Service so that Families can have peace of mind when they drop their child off each morning.
Whether you prefer a purpose-built Service, or something that is more homely or traditional it is important to note that all Long Day Cares, Preschools and Family Day Care Services throughout Australia use the Early Years Learning Framework in providing educational programs for your child. All services also use the National Quality Standards to underpin all aspects of a Service. This means that all Services will be working to the same framework to guide practice and quality in education and care. All education and care Services are assessed and rated by their State and Territory Regulatory Authority. Services are assessed by the respective State or Territory Education Department against the seven quality areas of the National Quality Standards, and are then given a Quality Rating.  While touring a Service, speak to the Service Manager about their Quality Rating, this will give a good indication of the strengths of each Service.
All Educators employed within Busy Bees Australia meet the National Regulation in relation to qualifications, so you can be sure that your child is being educated by professionals in all our Services nationwide.
Why Choose Busy Bees Australia?
We take care very seriously
We maintain the highest standards in care and safety, and provide exceptional early years education
We provide exceptional service and are integral to supporting parents bringing up children
Our people are valued and we provide outstanding value for Families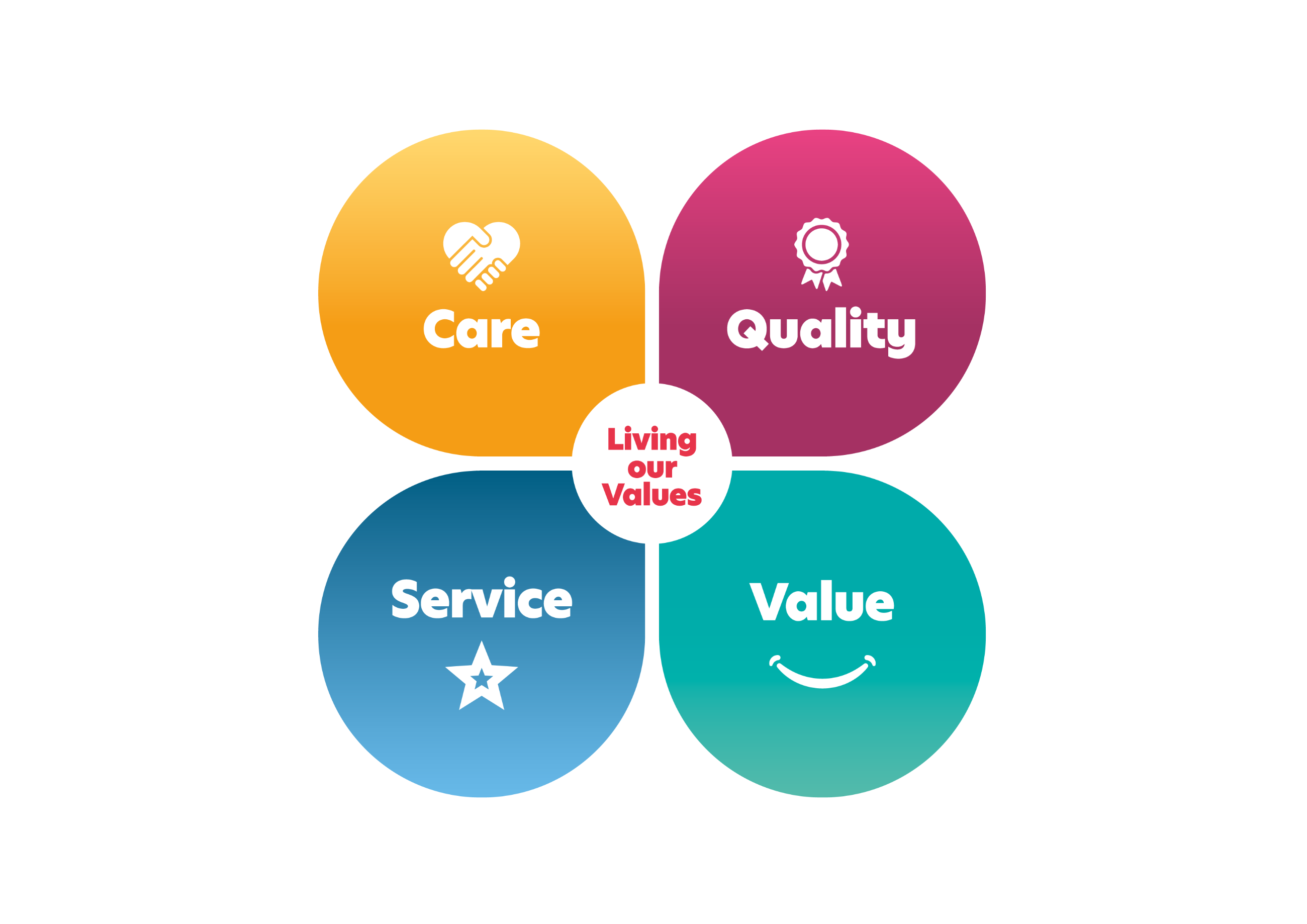 Our vision is to give every child the best start in life. It is our mission to deliver high quality childcare and exciting learning opportunities for every child, giving them a head start as they prepare for school. At Busy Bees we're really proud to be part of a global success story. But how did we get here? It's by keeping these values at heart, and working to the highest standards we can, that we've become the leading global early education and care provider.