Research shows that the first 5 years of life for our little Bees is instrumental. This is because the first 5 years is when children's learning and behavioural foundations are established for life, through developing connections, building relationships and exploring their world.
According to The Raising Children Network, "stimulating and caring environments with plenty of different activities give children many ways to play, develop and learn, as well as many chances to practise what they're learning".
Ensuring that all children experience learning that is engaging and builds success for life is extremely important and is strongly supported by the vision of Australia's national Early Years Learning Framework.
At Busy Bees, we understand the importance and positive impact that early learning has on a child's development, and it's our mission to give every child the best start in life.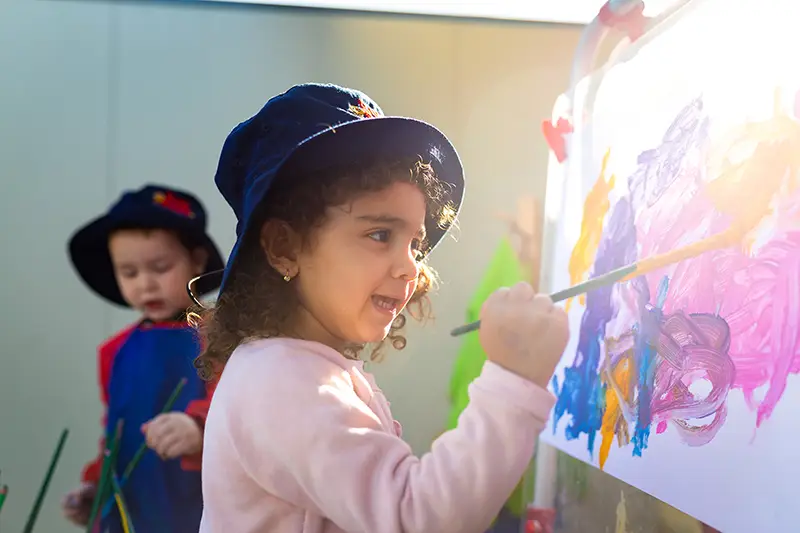 How do we give every child the best start in life?
Experienced, qualified and professional Educators
Our Early Childhood Teachers and Educators are fundamental in supporting children's well-being, learning and development, demonstrating a commitment to shaping the lives of children and setting them up for lifelong learning. They do this by building connections and fostering relationships with the children and families in our care. They ensure children feel safe and happy and guide them through activities and support by implementing developmental programs based on observations of individual children which help them develop in their Early Learning journey and school readiness.
Our team are proud to work in collaboration with families and each other, using individual strengths to coach and mentor in a supportive environment. They are committed to having open, respectful and meaningful communication with our families and are responsive to all our families' and children's needs. Our Educators:
Contribute to our curriculum
Promote a play-based approach to learning
Build relationships and connections with our little Bees
Partner with our families and the community
Link the early learning framework with learning outcomes
Focus on inclusion and honour differences
Observe and ensure well-being
Advocate for the child's voice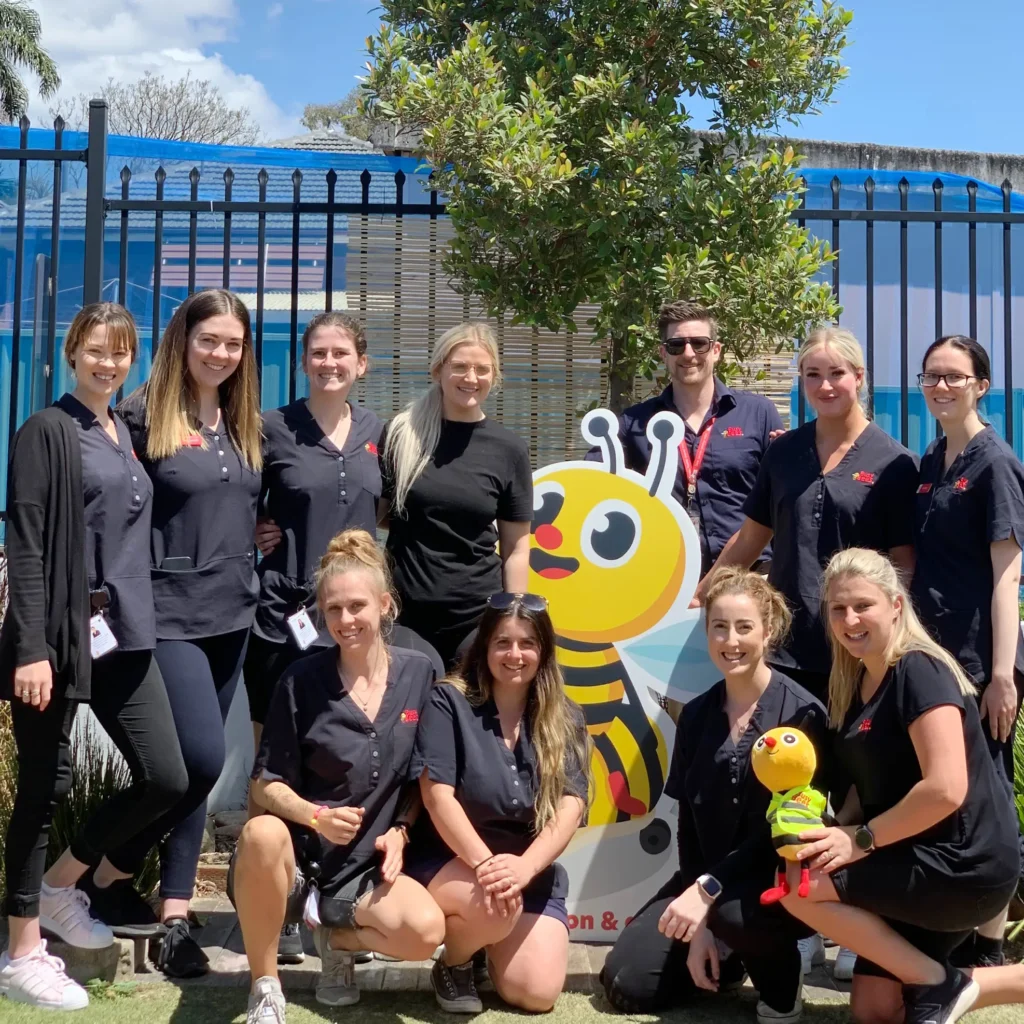 Emotional and social development programs
Our education programs are designed to contribute to each child's learning outcomes to support them in their development, have a strong sense of identity, be connected with and contribute to their world, have a strong sense of well-being, be a confident and involved learner and be an effective communicator.
We ensure children are provided with access to activities and environments that encourages meaningful participation and fosters a sense of belonging, providing opportunities to experience positive learning outcomes and values that promotes equity, respect and awareness of different cultures. We ensure an inclusive curriculum that reflects the cultural, linguistic and religious diversity of our society. Each and every day, the children's voice is captured and responded to in a meaningful and respectful manner as we acknowledge each child's individuality and right to be heard.
Play is a valued process of children's learning at Busy Bees. We know our children learn best through play, so our Educators and learning programs are designed to foster safe spaces for fun, creativity and positive social connections.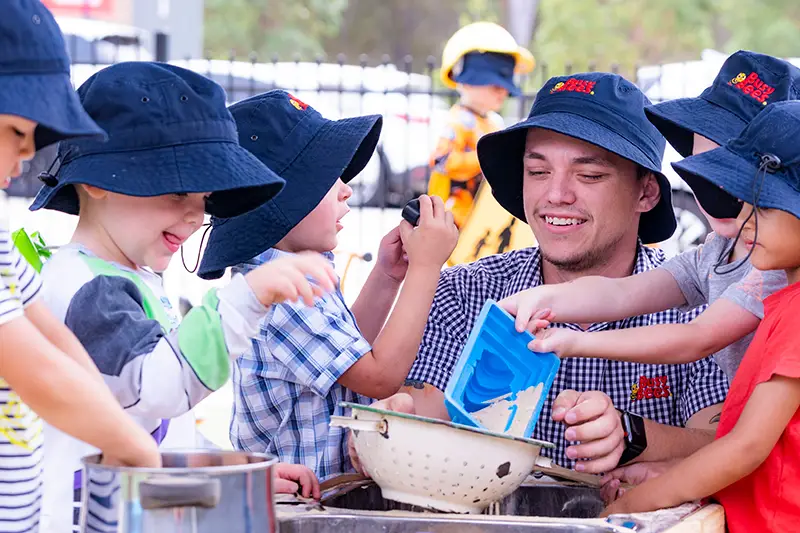 Beautiful indoor and outdoor activity and learning environments
We respect the environment and use it to enhance children's learning and development. Our centres have beautiful and homely indoor and outdoor spaces that incorporate natural elements where children are encouraged to explore and ignite their curiosities.
The National Quality Standard's professional learning program publication on "an environment for learning" states, "It is now well established that the environment we place children in strongly influences the behaviour and learning that occurs there and the child's sense of self."
Our spaces are planned and adapted carefully so that they always accommodate children's interests, needs and skills as their learning journey continues.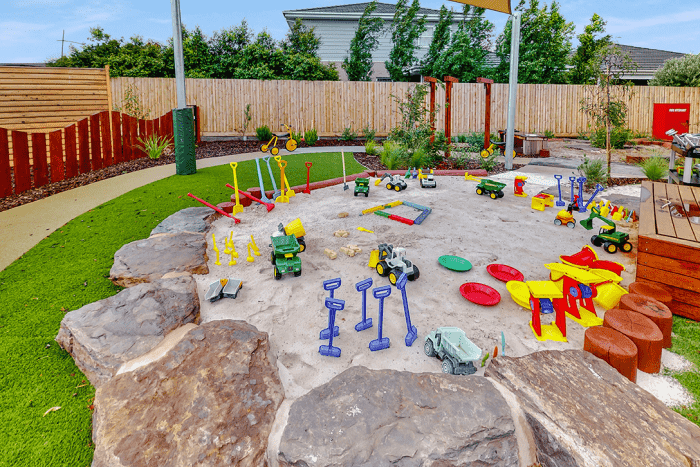 Best-practice, sector-leading safeguarding and safety
At Busy Bees we ensure that all children feel happy and secure by ensuring a strong sense of well-being. The National Quality Standard, Area 2 highlights the importance of supporting children's health and safety in ways that focus on all aspects of their well-being. Quality Area 2 "reinforces children's right to experience quality education and care in an environment that provides for their health and safety. Educators support this when they promote each child's wellbeing, healthy lifestyle, and support each child's growing competence, confidence and independence".
Our settings promote children's well-being by focusing on the following:
Supervise children at all times
Ensuring safe environments
Following good hygiene and safe procedures
Managing illness and injuries effectively
Meeting children's nutritional needs
Responding to children's individual needs
Building positive relationships with children.
At Busy Bees we provide a child safe environment, and we take appropriate action to protect all children whilst they are in our care by:
Removing any items/equipment/resources that can/could cause harm
Keep the centre clean and tidy at all times to eliminate risk of harm and hazards
Develop a team culture where child safety is the highest priority
Keep awareness of all Educator interactions with children
Ensure water safety practices are monitored
Ensure ratio of first aid certification
Complete risk assessments relating to relevant areas of a centre
Thoroughly conduct and complete open and close checklists.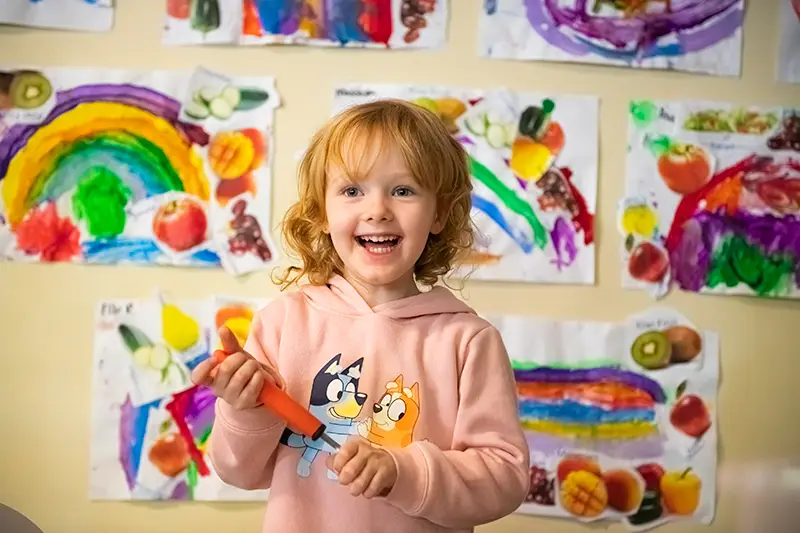 We are proud to offer a safe and enriching home away from home filled with opportunities to learn. A place where children's emotional needs are met, their interests are nurtured, and their individuality respected, which makes it somewhere our Educators and families love too.
Busy Bees welcomes your family to tour every day of the year. Find your nearest centre and give us a Buzz or book a tour online.
Are you an education superhero looking to inspire the next generation of lifelong learners? Whether you're an experienced Educator or looking to start or change your career, we'd love to talk to you about joining our Hive.