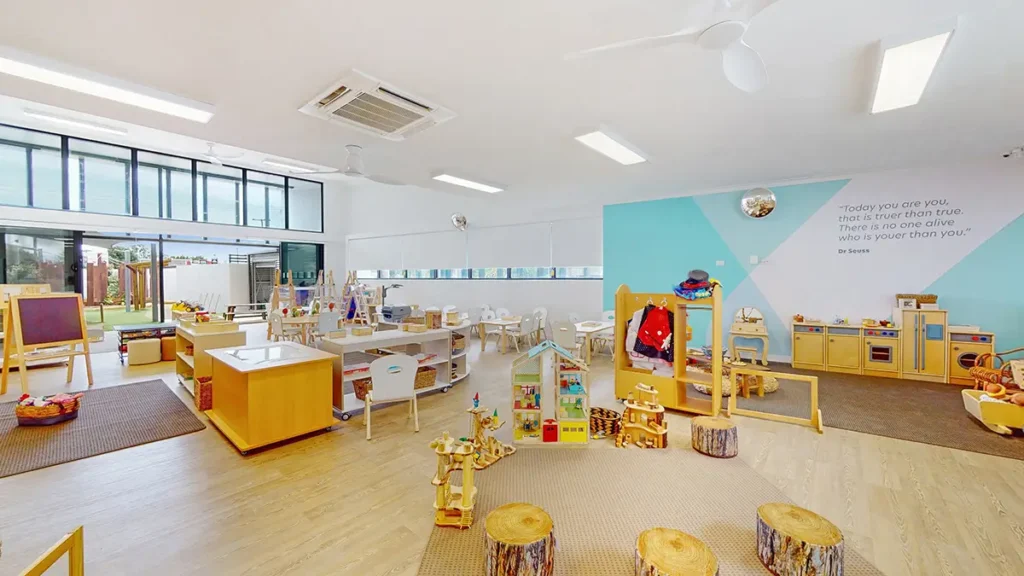 Welcome to Busy Bees at Everton Hills, a brand-new childcare centre situated in the tranquil suburb of Everton Hills in Queensland.
On Monday 17 April, Busy Bees at Everton Hills became a hive buzzing with excitement as the Busy Bees team opened its doors for the very first time to welcome children and their families to the newly built for purpose centre. The opening has been highly anticipated by many existing Busy Bees families and Educators, including Jodie Millar, Centre Director who has transferred from the nearby Busy Bees childcare centre, that will now close. Jodie has worked with Busy Bees for more than 10 years and has loved seeing the eagerness and positive reactions of both familiar and new faces, with children and families exploring their new environments and learning spaces.
Jodie stated, "We have a wonderful community here in Everton Hills and we are thrilled to open our doors and showcase everything our newly built centre has to offer local families. We are excited that our existing families can continue to maintain their strong relationships with our Everton Hills Educators that we have been so loved for, and to offer all children new opportunities for them to play and grow in an innovative and stimulating environment".
The centre was filled with wonder and excitement as the children explored their new environments.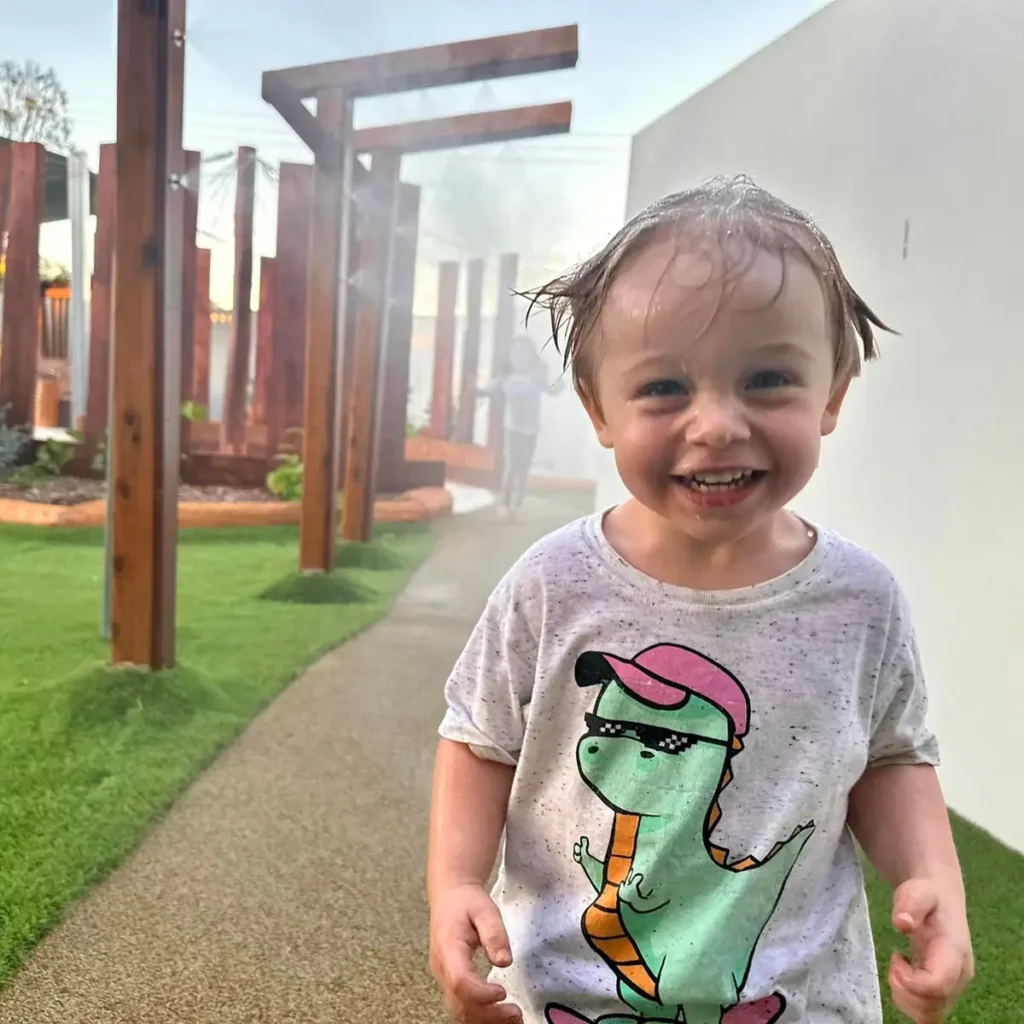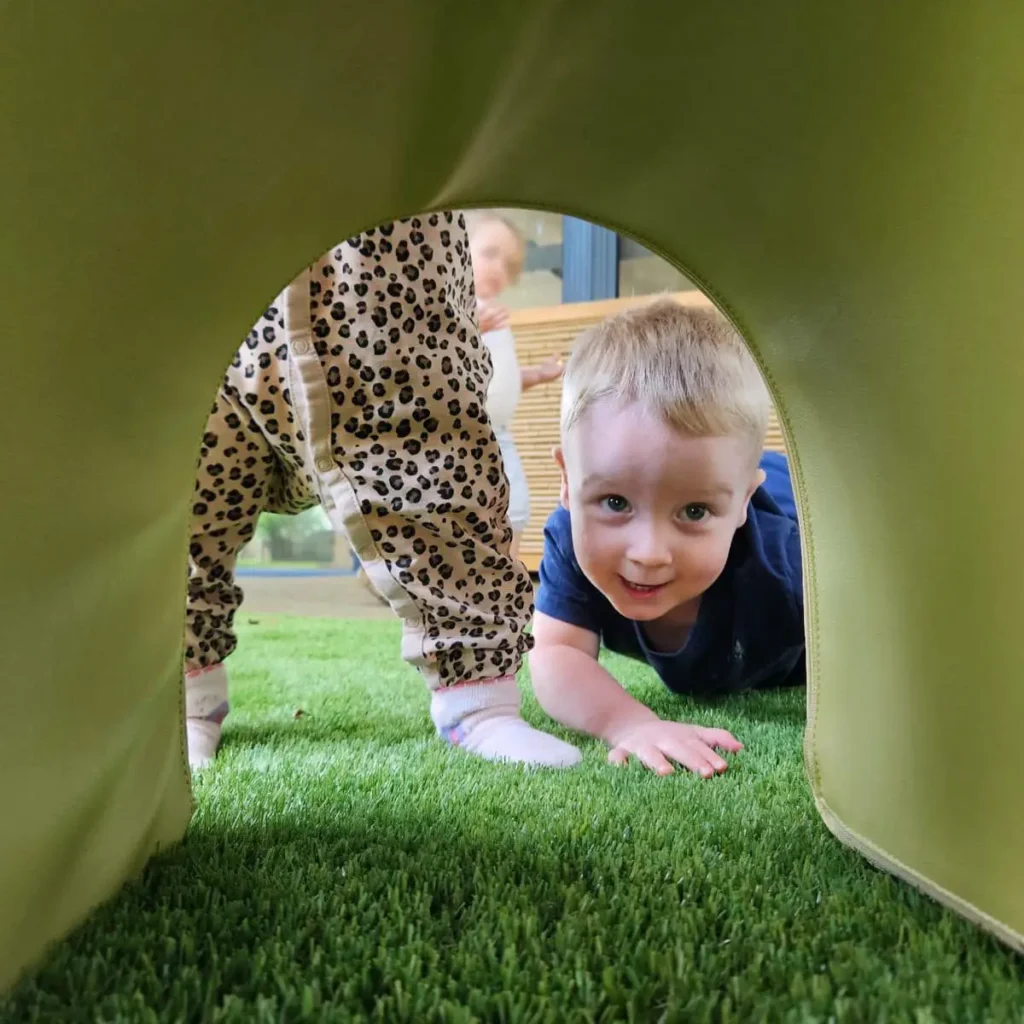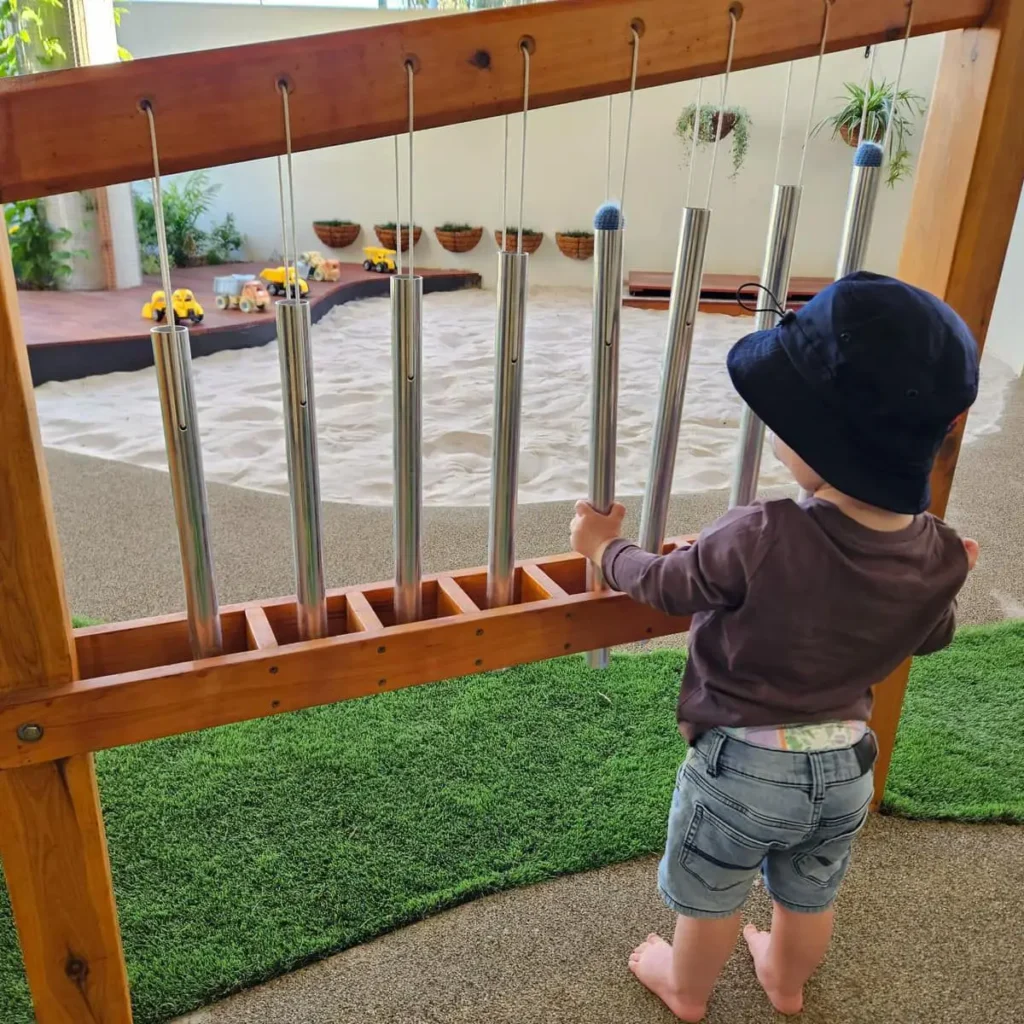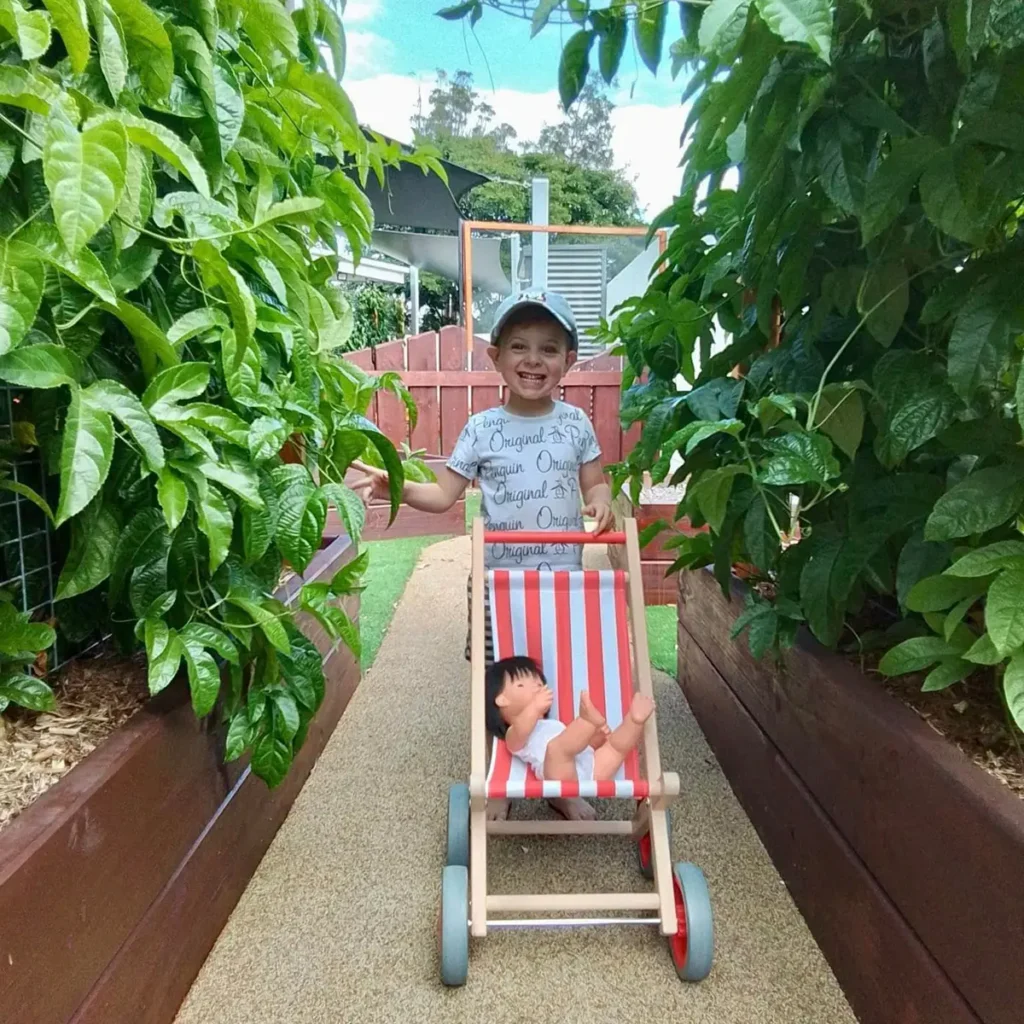 Busy Bees at Everton Hills was designed and built for purpose by the Busy Bees team to provide the ideal kindergarten setting for the children to begin their learning journey. The brand-new centre is a safe place where each child's individuality can be nurtured by dedicated Teaching Practitioners and Educators.
One of the many highlights of the centre is its beautiful outdoor space. The playground features sandpits, a water play area, water misters, triangle cubby houses, a bush pole tee pee, musical chimes, balance beams, rope traverse and vegetable gardens.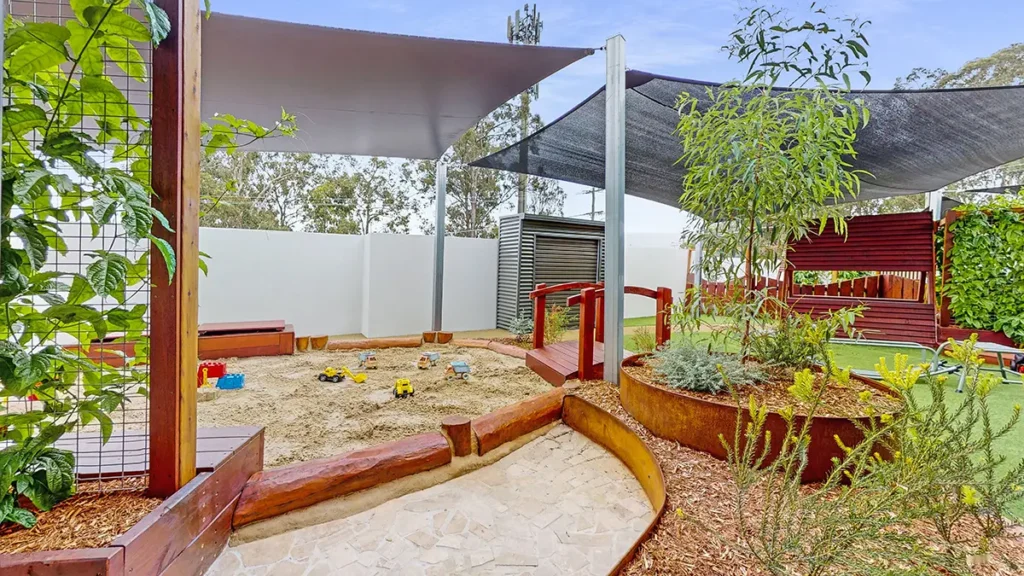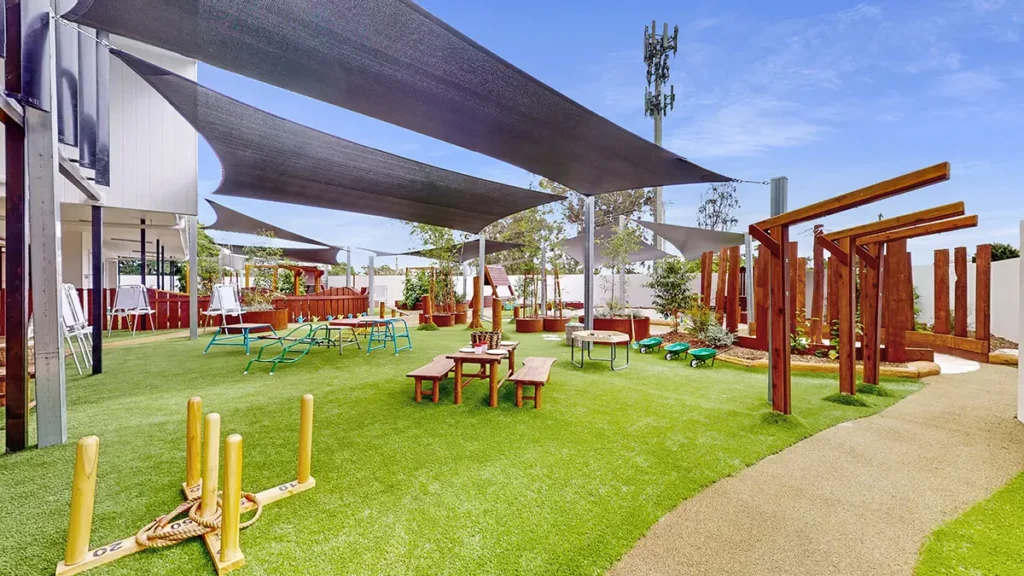 "Each of these features have been carefully planned and designed by architects and the Busy Bees team with the outcome to provide safe and endless opportunities for children to explore, learn through play, discover new things, develop fine motor skills and encourage an appreciation for nature and the environment", said Leigh Diplock, Projects and Procurements Manager at Busy Bees Early Learning.
"When designing new environments at our Centres, we ensure that we receive and consider input from our entire Hive – families, Educators, children and subject matter experts so that we can create spaces that are special, captivating and exciting that enhances the learning journey and that will be loved by all".
"Busy Bees, which was founded in the United Kingdom, has 40 years of experience in nurturing the development of children, simply because we want to give all children the best possible start in life. The successful opening of Busy Bees at Everton Hills is a testament to the positive collaboration within the Busy Bees Hive and we look forward to the children and Educators forming part of the Busy Bees programs:  
Bee-Curious
Bee-Active
Bee- Healthy and
Bee-Safe,
as well as being part of a global early childhood provider", said Fiona Alston, Chief Pedagogy & Safeguarding Officer of Busy Bees Early Learning.
Jodie is supported by a team of dedicated and experienced Educators and Teaching Practitioners, with the new centre offering 101 places for children and six different learning spaces.
Discover the Busy Bees difference…
Experienced, qualified and professional Educators… we're here for your child's every need
Emotional and social development programs… your child will Bee more than ready for school
Beautiful indoor and outdoor activity and learning environments… we nurture your child's sense of adventure, curiosity and wonder
Best-practice, sector-leading safeguarding and safety… you have peace of mind while your child had the best start in life!
Busy Bees welcomes your family to tour every day of the year. Find your nearest centre and give us a Buzz or book a tour online.
Are you an education superhero looking to inspire the next generation of lifelong learners? Whether you're an experienced Educator or looking to start or change your career, we'd love to talk to you about joining our Hive.