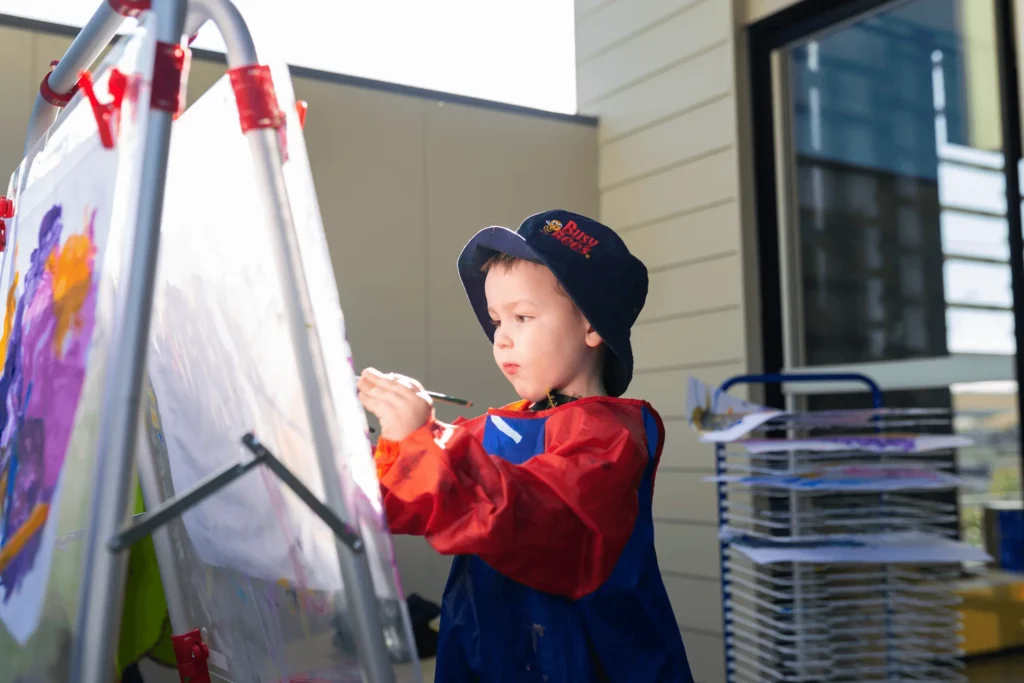 Photo: Busy Bees at Mitchelton
With most full time workers in Australia receiving the standard four weeks' annual leave, managing the six week December/January school holidays can be a delicate balancing act for many Families. Juggling work commitments, planning for Christmas and the New Year, as well as keeping children safe and happy over the holidays can be difficult for many parents, especially in the long period between Christmas and the start of the new school year.
As a result, many Families find themselves in need of extra support and care over the holiday period. If that wasn't stressful enough, many also feel guilty for needing to work over the Holidays and worry about keeping their children entertained and engaged in a routine.
While many Families call on grandparents and extended family and friends to help care for their children, professionally run Holiday Programs are also an option for busy Families who want to ensure their children are not only being cared for, but are provided with stimulating and educational activities and do not lose their routine.
Maintaining a routine is especially important for children who are making the transition from Kindergarten to school. At this age, the break between Christmas and the start of the school year is a long stretch of time to be without a routine, and many children may struggle to re-adjust to a classroom environment once they head off to school. A Holiday Program focussed on school readiness provides the perfect bridge between care and school, keeping children engaged and learning even just a few days a week.
At Busy Bees, our Holiday Programs are designed to help children learn new skills and to experience new adventures in a safe and social environment. They offer parents peace of mind and a balanced lifestyle during this busy time, while creating a routine for both parent and child.
"Our Holiday Program has been designed with both Families and of course, the children in mind. Children will love being entertained and involved in different activities each day and this will give parents and caregivers additional time to organise any last minute preparations for the holiday season", says Fiona Alston, Chief Operating Officer at Busy Bees Australia.
From mid-December 2020 to the end January 2021 (exact dates will depend on your State's school holiday dates) our Services will be filled with extra fun, adventurous and creative activities and experiences that children won't want to miss.
We look forward to sharing with you some of the fun and exciting activities on offer throughout the program. If you are interested in finding out more about the Busy Bees Holiday Program, please speak to your Service Manager or contact your nearest Service.
We promise, there's no place they'd rather be this Holiday Season.