Explore our Centre in 3D
Overview
Why choose Busy Bees at Woolloongabba?
Come and see what makes Busy Bees at Woolloongabba special:
Brand new multi-level building with dedicated play areas for all ages
Exciting rooftop playground with slide and panoramic views of Brisbane CBD
Lower child-to-staff ratios to provide higher standards of supervision and care
Highly qualified Educators and Early Childhood Teachers
Proudly multicultural Service with Educators and families from a variety of diverse cultural backgrounds
Many of our Educators speak two or more languages and share this with the children in regular language sessions
Inclusion Support Program to support children and families with additional needs, including partnership with an Occupational Speech Therapist
Dedicated Kindy level with art studio, interactive open kitchen and beautifully planted outdoor play areas to explore. We have partnerships with Buranda State School and St James Coorparoo to aid in children's school readiness and transition to school.
Partnership with Yeronga Park Pool and Shelly's Swim School
Natural environments with veggie gardens and green space for children to enjoy nature play and gardening experiences
Service incursions (in line with COVID restrictions) including visits from Sea Life, our local emergency services and Stones Corner Library
All meals provided including breakfast, lunch, dinner and snacks, nutritionally balanced and prepared by our on-site chef
Children are offered regular cooking experiences and opportunities to learn about food preparation and making healthy choices
Busy Bees at Woolloongabba is a spectacular multi-storey early learning Service with beautiful open-plan rooms, exciting learning environments and lots of green space for children to explore in the heart of Brisbane city. Conveniently located just off Logan Road, our Service is tucked away on a quiet corner on the fringes of the Brisbane CBD. Our three-level Service offers plenty of space for children to ignite their curiosities in our purpose-built learning environments, with dedicated play areas catered to each age group. The magical rooftop playground offers views of the Brisbane city skyline and is a favourite with our Kindergarten children.
Sarah Thompson is the appointed Service Manager and brings over 17 years' experience in Early Childhood Education. Sarah is supported by a team of highly qualified Educators and Teaching Practitioners who build partnerships with families to nurture and support children in their learning journeys, developing their independence and helping them achieve important developmental milestones.
Our learning environments are designed to meed children's needs and are adapted to be inclusive and engage every child in quality experiences. Children are given opportunities to develop their awareness and respect for the natural environment through engagement in our beautifully planted green space, including veggie gardens which children care for. Through engaging in nature play children learn about sustainability and caring for our world.
At Busy Bees at Woolloongabba, we pride ourselves on our strong community values and the relationships we form with families, educators and our local communities. Come and explore our welcoming environments and meet our friendly team.
Book your tour today or contact our Enrolments team to find out more. We can't wait to see you!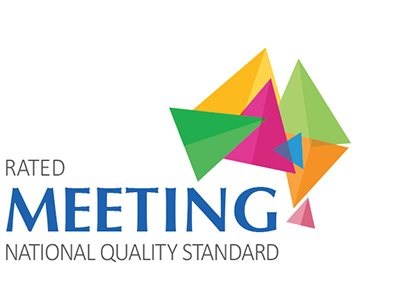 Learning Spaces
Navigators & Explorers (0-2 years)
Nurturing responsive relationships are our primary focus for our nursery children.
Discoverers, Voyagers, Adventurers & Investigators (2-3 years)
Your toddler's keen sense of discovery is supported through the creation of fun environments that ignite their curiosities.
Collaborators (3-5 years)
Teachers support children's keen approach to learning by offering an educational program that is challenging, insightful, consultative and reflects each individual in the classroom.