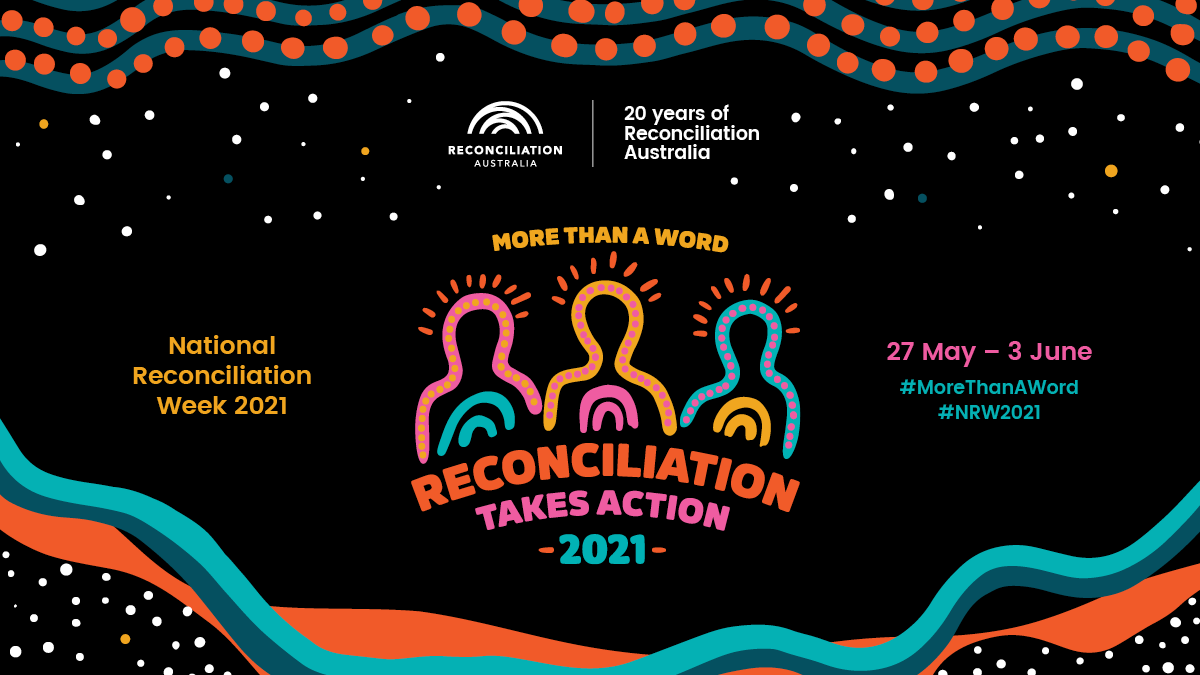 27 May – 3 June 2021 is National Reconciliation Week. Reconciliation Australia's theme for 2021 is more than a word, reconciliation takes action which urges Australians to take brave and impactful actions towards creating a reconciled Australia.
As early childhood educators, we recognise the importance of embedding this within our educational practices at our Services, to create a sense of belonging for all children and families and encourage children to become socially aware and empathetic citizens.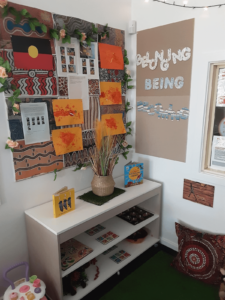 Busy Bees is committed to Reconciliation and taking continued action to create inclusive learning environments for all families, which includes embedding Aboriginal perspectives within our curriculum. This includes the continued development, consultation and improvement upon Reconciliation Action Plans within our Services.
We commit to Reconciliation in our everyday practice by:
Encouraging our Services to develop a Reconciliation Action Plan (RAP) through Narragunnawali to develop learning environments that foster a high level of knowledge and pride in Aboriginal and Torres Strait Islander histories, cultures and contributions
Encouraging Services to create a sense of belonging for all cultures, including Aboriginal and Torres Strait Islander families by incorporating cultural representation in their environments, displays and resources.
Using resources such as Koori Curriculum to support Educators to embed Aboriginal perspectives in their curriculum and form meaningful relationships with their local Indigenous community
Many Services engage in a daily Acknowledgement of Country as an important way to show respect to Traditional Owners while also promoting a greater understanding of Aboriginal and Torres Strait Islander ways of knowing and being
Little Legends' Journey to Reconciliation
We caught up with Haylea at our Little Legends by Busy Bees Service in Aberglasslyn, NSW to talk about their Reconciliation Action Plan (RAP) and how they embed Aboriginal perspectives in their curriculum.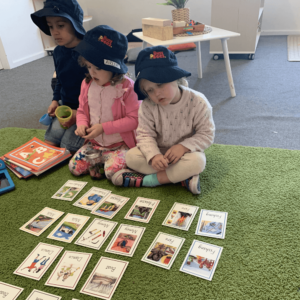 What were your main considerations when putting together your Reconciliation Action Plan?
When putting together the RAP, we considered how we can most effectively meet all of the actions within our Service. It had us thinking about the importance of delving into our history and developing an understanding of where we need to make changes in order to grow as an inclusive Service.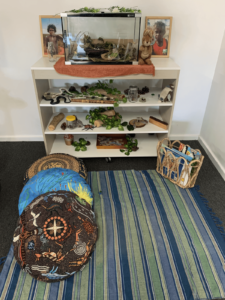 Why is Reconciliation important to your Service and families?
Reconciliation is important to the Little Legends community as it allows us to take part in Australia's movement towards reconciliation and equity as a nation. We feel strongly about fostering a community where Aboriginal and Torres Strait Islander perspectives, histories and cultures are highly valued, celebrated and respectfully embedded within our philosophy, programs and practices.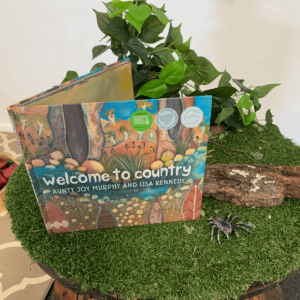 How do you get children involved in recognising Reconciliation?
Recognition of reconciliation is a daily practice for us at Little Legends. The children are deeply involved in our journey to reconciliation through the culture and histories embedded within our program and practices.
We create a yarning circle and sing an Acknowledgement of Country each morning and families have communicated to us that the children love to sing at home as well. With this, we have discussions about who the traditional custodians are and acknowledge that we stand on borrowed land.
We are very lucky to have a large outdoor environment and we are very passionate about connecting with country each day through nurturing our gardens and caring for our animals. We grow our own fruits, vegetables and herbs and often discuss the comparison between how we cultivate our food to how the Aboriginal and Torres Strait Islander peoples sourced their own foods and how they cared for the land.
At Busy Bees, we acknowledge the traditional custodians of the lands on which we walk, play and learn, and recognise that these have always been places of teaching and learning.