Step inside a Busy Bees classroom, and you will see the strong relationship between a child and their educator. The children feel valued, supported and listened to; they develop a sense of belonging and grow confidence to voice their opinions and show their interests. Busy Bees Educators thrive in empowering the children to be the best they can be, always fostering their curiosity and enthusiasm for discovery and learning.
Today we share the story of Busy Bees Educator Molly Smale and Aria (4), one of the Bees Molly has been taking care of at Elements Belmont by Busy Bees (Victoria), and how their journey has led to receiving a beautiful video message from Olympic hero Cathy Freeman OAM herself.
"Molly, thank you for being the wonderful teacher that you are. And Aria [thank you] for being the most loveliest little girl." – Cathy Freeman OAM
Last year, Molly Smale decided to introduce the inspiring story of Cathy Freeman OAM to the children as they celebrated the 2020 Tokyo Olympics at the Service. Cathy Freeman OAM is an inspiration for so many young Australians since she won her first gold medal at the age of 16 at the Commonwealth Games. Molly read 'Our Home, Our Heartbeat' by Adam Briggs to celebrate famous Aboriginal people to the children before organising a viewing of Cathy Freeman's famous 400-metre gold medal-winning race in Sydney.
"Ever since this day, Aria's keen interest in Cathy Freeman has continued to grow, and I love hearing about the fun Cathy Freeman related podcasts she listens to, and the awesome Cathy themed races she gets up to at home! She does not stop talking about Cathy Freeman and always asks to watch the race or read the 'Cathy Freeman book' every time I enter the room." – Molly Smale, Busy Bees Educator.
At Elements Belmont by Busy Bees, we create high-quality educational programs based on each child's interests, abilities, culture and strengths. Our Educators go above and beyond to create engaging activities for the children, drawing from their interests.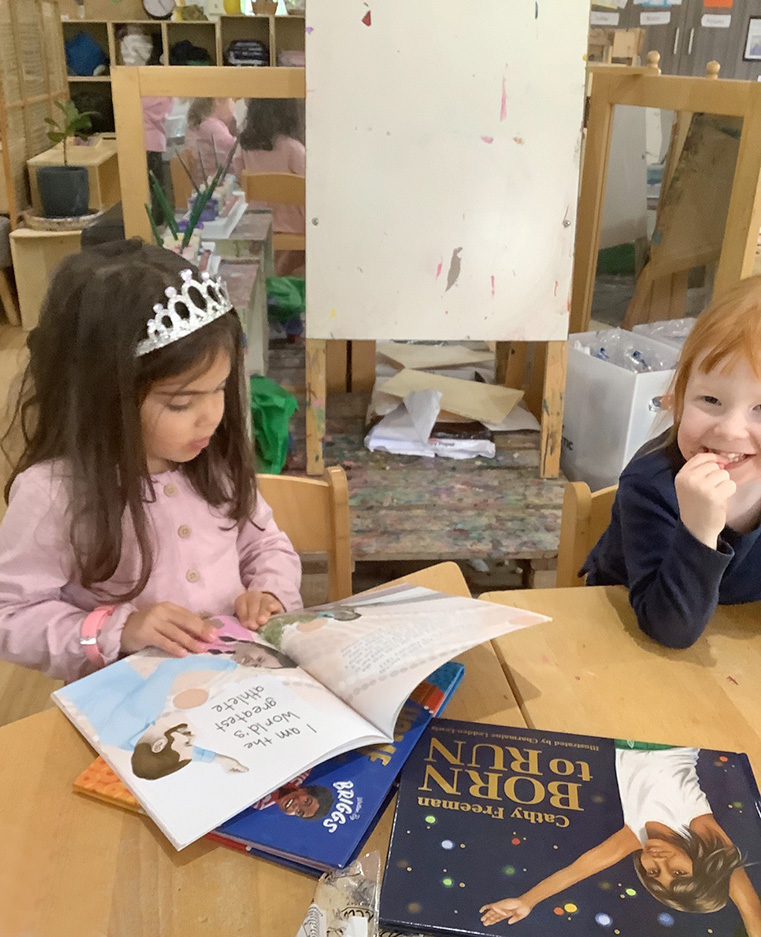 "I bought new books on Cathy Freeman for the children to enjoy, and I think I ended up reading them both at least five times! After reading one of them about how Cathy did a sign reading 'I am the world's greatest athlete' when she was a little girl to put on her wall and help inspire her to reach her dreams, Aria decided she wanted to make a sign that said that too. It was a fantastic idea, so I sat with Aria and spelled out the words helping her with any letters she got stuck on, and she must have loved doing this as she repeated this activity another seven or eight times throughout the day. Aria continued mass-producing posters so she could put them on her wall at home and at the Service."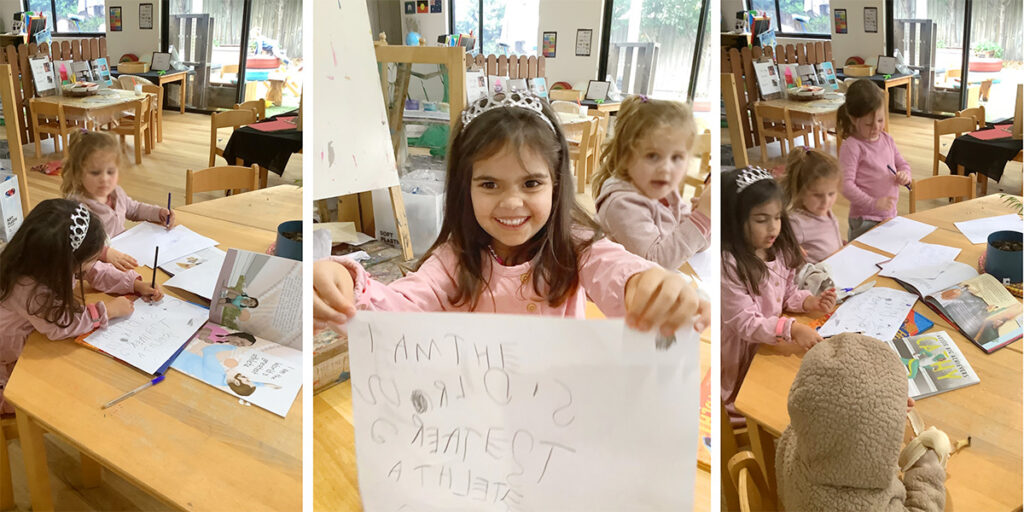 What's more, our dedicated Educators went the extra mile and transformed the beautiful playgrounds of our Service into running tracks for the children to enjoy. The Service was buzzing with excitement as every child took turns racing each other.
"Aria won many races but also gracefully lost many too; she is a wonderful sport and is always happy no matter the outcome! To finish off this busy Cathy Freeman day, we watched Cathy's race and the moment she lit the Olympic flame in the opening ceremony of the 2000 Sydney Olympic Games. Aria is the expert now, so I let her answer all of the other children's questions, and you bet she has all the answers. It is wonderful to see Aria so excited by such a fun and inspiring topic!"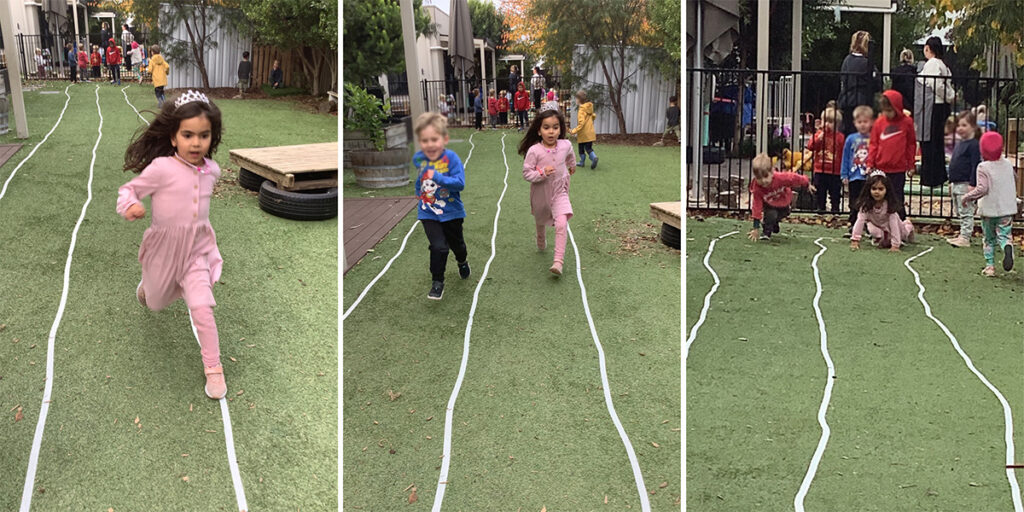 "I truly believe that whatever Aria decides she wants to do in life, she will achieve her dreams. She has the same drive and enthusiasm that her idol Cathy Freeman has and is very determined too, which was evident as I watched her challenge herself by learning to write her posters and, of course, striving to win the many Cathy Freeman running races with her friends!
Aria demonstrated a wonderful memory and a keen passion for learning and expanding her knowledge on this topic. In the process, she also advanced her writing skills and letter recognition. Aria also further developed her gross motor skills and learnt how to be a good sport and an encouraging friend!"
What's next?
"I'd love to expand on this beautiful interest of Aria's with some Indigenous-inspired craft activities, and I'd love to introduce other inspiring athletes to her through books and activities to continue to inspire her!"
At Busy Bees, we nurture children through their learning journeys by offering memorable experiences and encouraging each child's creativity, individuality and self-confidence as they prepare for school.