As an official corporate partner of Bravehearts Foundation, Busy Bees supports Bravehearts' vision of a world where people, communities and systems all work together to protect children from sexual abuse. As Early Childhood Educators, this is an important cause that we believe in wholeheartedly and a crucial one to support in our mission to give every child the best start in life.
Bravehearts is an Australian child protection organisation dedicated to the prevention and treatment of child sexual abuse. Founded in 1977 by Hetty Johnston, Bravehearts has become the country's leading voice in the battle to prevent child sexual assault and exploitation. Bravehearts provides industry-leading child protection training and education programs, specialist child sexual abuse counselling and support services, as well as research and lobbying.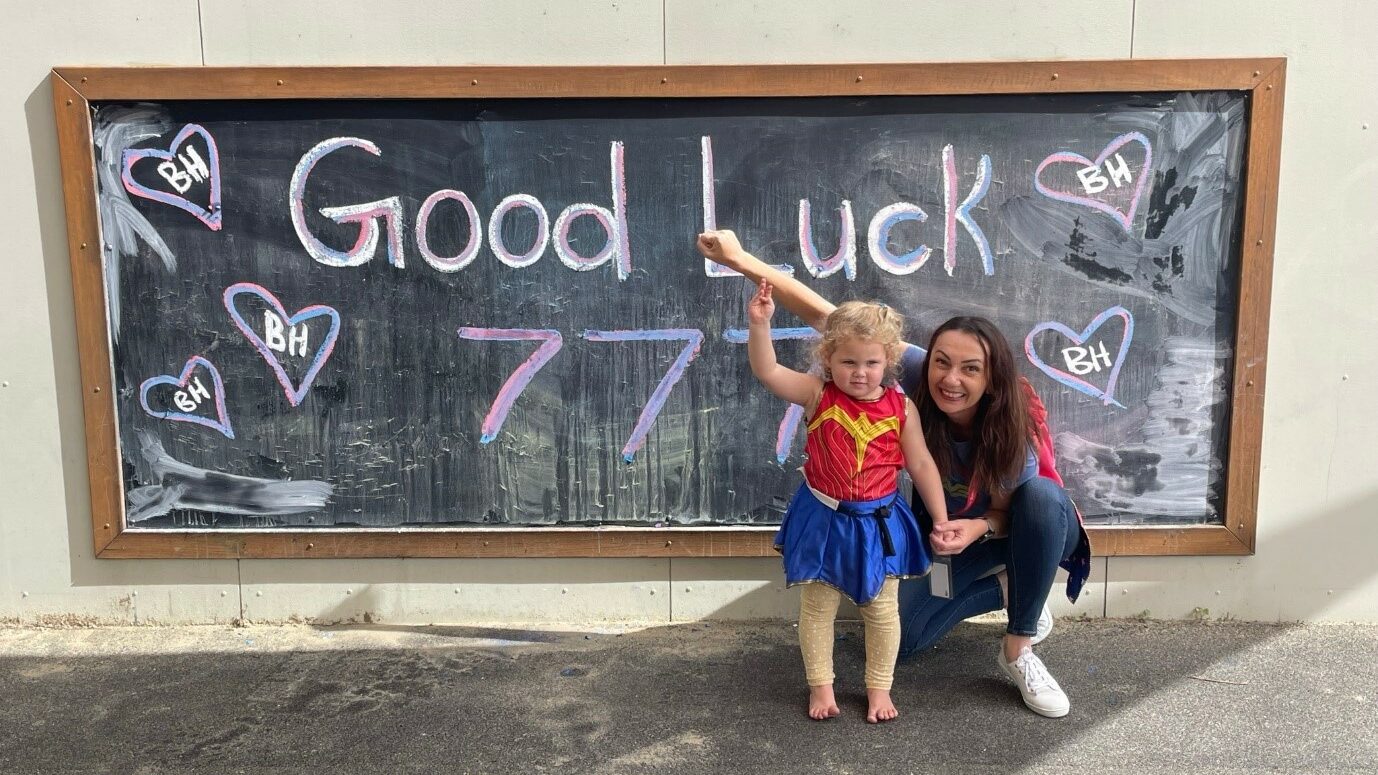 At Busy Bees, we're proud to have built a strong Hive with very dedicated bees who genuinely believe in our mission to give every child the best start in life. Our Services across Australia get involved and show their support of Bravehearts throughout the year. Today we want to share the story of one of our resident superheroes, Branka Indic. Branka is our Compliance & Operations Support Officer working at the Busy Bees National Support Centre. This year, Branka decided to go the extra mile to support Bravehearts by running the Bravehearts 777 Marathon to help them in their mission to educate, empower and protect our children!
"I am taking a stand by participating in the Bravehearts 777 Marathon. I am completing seven half marathons in seven states in seven consecutive days. This will be a huge challenge for me, but I am very committed and supported. I have pledged to raise $10,000 before I start running to help Bravehearts continue to educate, empower and protect our children." – Branka Indic.
On Thursday 28 April 2022, National Superhero Day, we were extremely touched to see our Hive, children and families dressing up in costume as their favourite superhero to raise funds in support of Branka. Busy Bees Services across Australia were filled with the adventure, colour, excitement, and braveness of superheroes. We cannot thank our families and the Busy Bees community enough for participating, showing support, and donating funds to Bravehearts' great cause.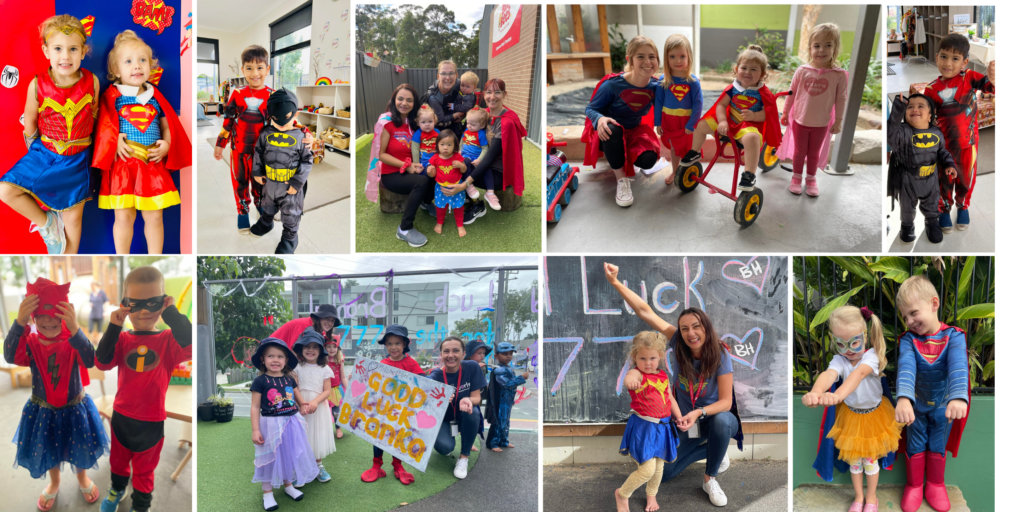 Bravehearts 777 Marathon kicks off on June 23 and travels through Perth, Adelaide, Melbourne, Launceston, Sydney and Canberra, finishing on the Gold Coast on July 3. Everyone in our Hive supports Branka, and we encourage all of our dedicated bees to join us in creating a BUZZ around this important cause so we can raise valuable funds to help Bravehearts.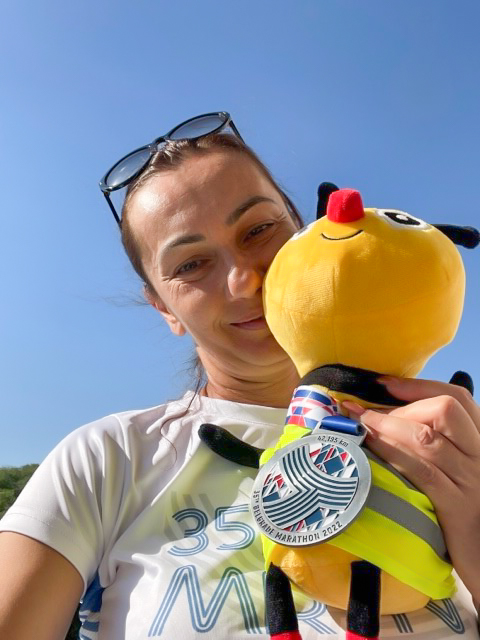 "I accidentally fell in love with running around eight years ago. I enjoy travelling and always try to combine these two activities. So far, I have completed eight marathons and numerous half marathons."
Branka's story has been shared throughout our Hive, becoming the Busy Bees superhero running to help children in Australia. She recently took Buzz on an adventure as she ran the Belgrade Marathon 2022 in Serbia on Sunday 15 May 2022. Buzz was so proud to wear her medal!
"I have three beautiful, strong, independent, smart girls and am a very proud mother! I have always tried to set a good example for them and show them that everything is possible and achievable through dedication, honesty and hard work. I am very committed and passionate about protecting and safeguarding all children."
The first five years of a child's life are vital for development and their experiences through these early years help shape who they will become. By showing her dedication and sharing her incredible story with the rest of our Hive, Branka sets a remarkable example for our little bees, becoming our resident superhero.
In anticipation of Branka's visit to Busy Bees at Mitchelton in Queensland, the children drew a beautiful mural and, with the help of their educators, transformed the playgrounds into a marathon course for superheroes.
Branka has pledged to raise $10,000 before she starts running Bravehearts' 777 Marathon on 27 June 2022. Support Branka with us; all funds raised will help Bravehearts to educate, empower and protect our children.
Together, we can make Australia the safest place to raise a child. Donate now.
Those needing support or advice can contact Bravehearts free call Support Line on 1800 272 831, Monday to Friday, 8:30am to 4:30pm (AEST) or visit the Bravehearts website.