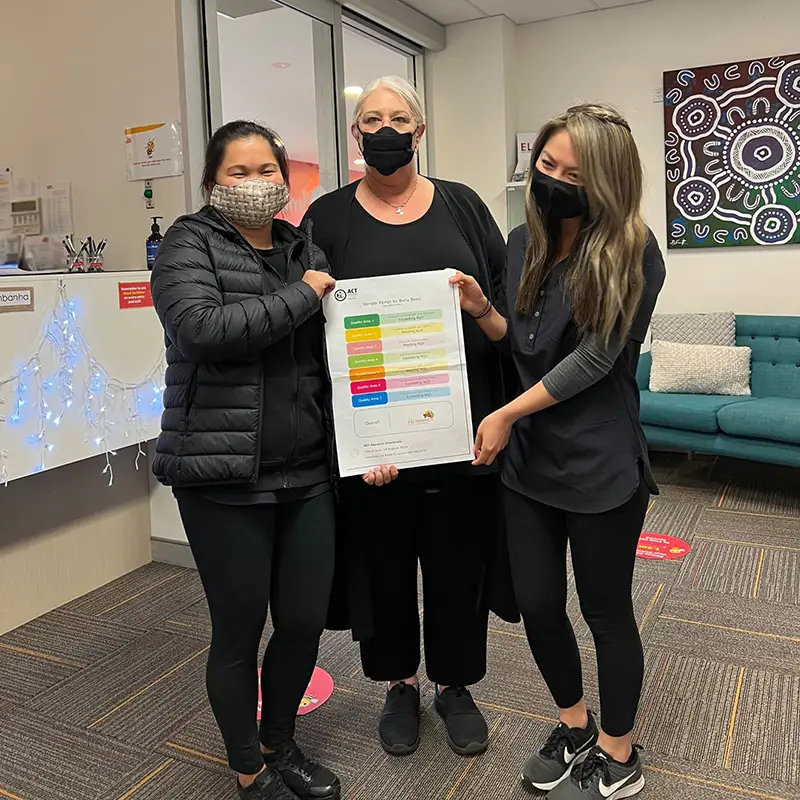 We are immensely proud of the passionate Educators who have worked in partnership with their Leadership team to provide high-quality educational programs and practices with a strong focus on respectful relationships with children, families and colleagues," Narelle Robinson, Regional Manager said.
"This new "Exceeding" rating is a testament to their hard work."
Over the past three years, Wendy Mackay, Centre Manager of Yerrabi Ponds by Busy Bees, has committed to support her team through regular training and by building strong partnerships with the families attending the Centre. Wendy has purposefully built up and empowered her team, resulting in staff delivering a robust philosophy that can be seen in action daily. Together, they revisited the image of the child and the role of Educators in Early Childhood, inspiring everyone to give every child the best start in life.

Today we acknowledge the outstanding leadership of Wendy Mackay and take this opportunity to learn more about Wendy's journey.

Why did you decide on a career in Early Learning?
"My career working with young children started more than 20 years ago as a nanny to five wonderful children who soon became an extension of my family. Whilst nannying, my employer convinced me to study a Diploma in Early Education and Care which ignited my thirst to learn more and put the theory into practice. When an opportunity presented itself to work at the school that the children attended, I went for it!
I continued with my studies and completed my Bachelor of Teaching in 2011 through Charles Sturt University. The knowledge gained at university has been very pivotal in shaping my understanding, views and opinions about early childhood and what it can offer in terms of children's future.
And 20 years later, I'm very happy to still be in contact with the first children I looked after."
How important is Early Childhood Education for you?
"I strongly believe that Early Education has the strength and motivation to guide a child's learning in a positive way and to set children up for success at an early stage. I first became an Early Childhood Teacher because of my passion about children's learning and their development. I aim to guide them through their learning journey, viewing them as capable and involved learners."
How do you build strong partnerships with families?
"We are big advocates of the child's voice. Everyone at Yerrabi Ponds by Busy Bees shares the same vision to give our children the best start in life. We believe that supporting a child's development should be a collaborative partnership between the family, the child and their Educator and this is discussed with the families. We love getting to know our families, our community. We always value their feedback and use it to inform updates to practices at the Centre. My varying experiences in the workforce have taught me to be very flexible, adaptable and approachable towards individual children's and family's needs and I am very proud of the strong partnerships we've built with our families."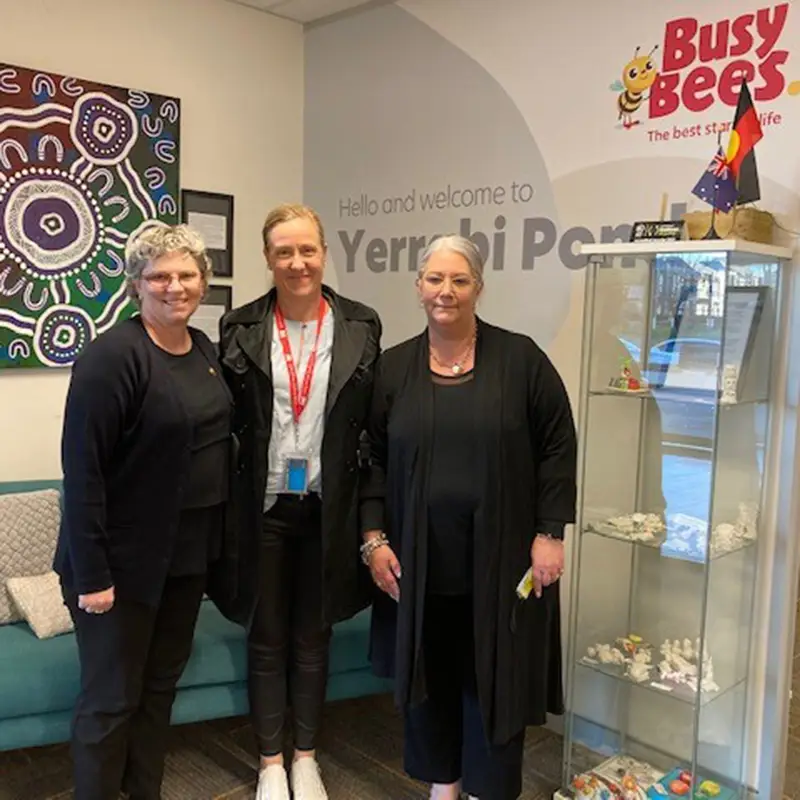 What do you believe makes you a successful leader?
"I have become the leader that I am today thanks to the support of many strong mentors and leaders that I have had the privilege of working with and learning from throughout my years in Early Childhood Education. My leadership has evolved over many years and will continue to evolve as I become more proficient and find different ways of doing things. I also believe that leadership is a combined effort and collaboration between families, Educators, children and the Leadership team. I'm grateful to Busy Bees for giving me the opportunity to further grow as a leader and by believing in my ability as Assistant Area Manager. I enjoy the added responsibility and different set of challenges that this role offers me. This wouldn't be possible without the peace of mind that I have a strong team here at Yerrabi Ponds by Busy Bees that will not faulter in my absence."
We invite you to learn more about Yerrabi Ponds by Busy Bees or book a tour where you can meet Centre Manager Wendy Mackay and the wonderful team of Early Childhood Teachers and Educators that Yerrabi Ponds by Busy Bees is so loved for.
Are you an education superhero looking to inspire the next generation of lifelong learners? Whether you're an experienced Educator or looking to start or change your career, we'd love to talk to you about joining our Hive.