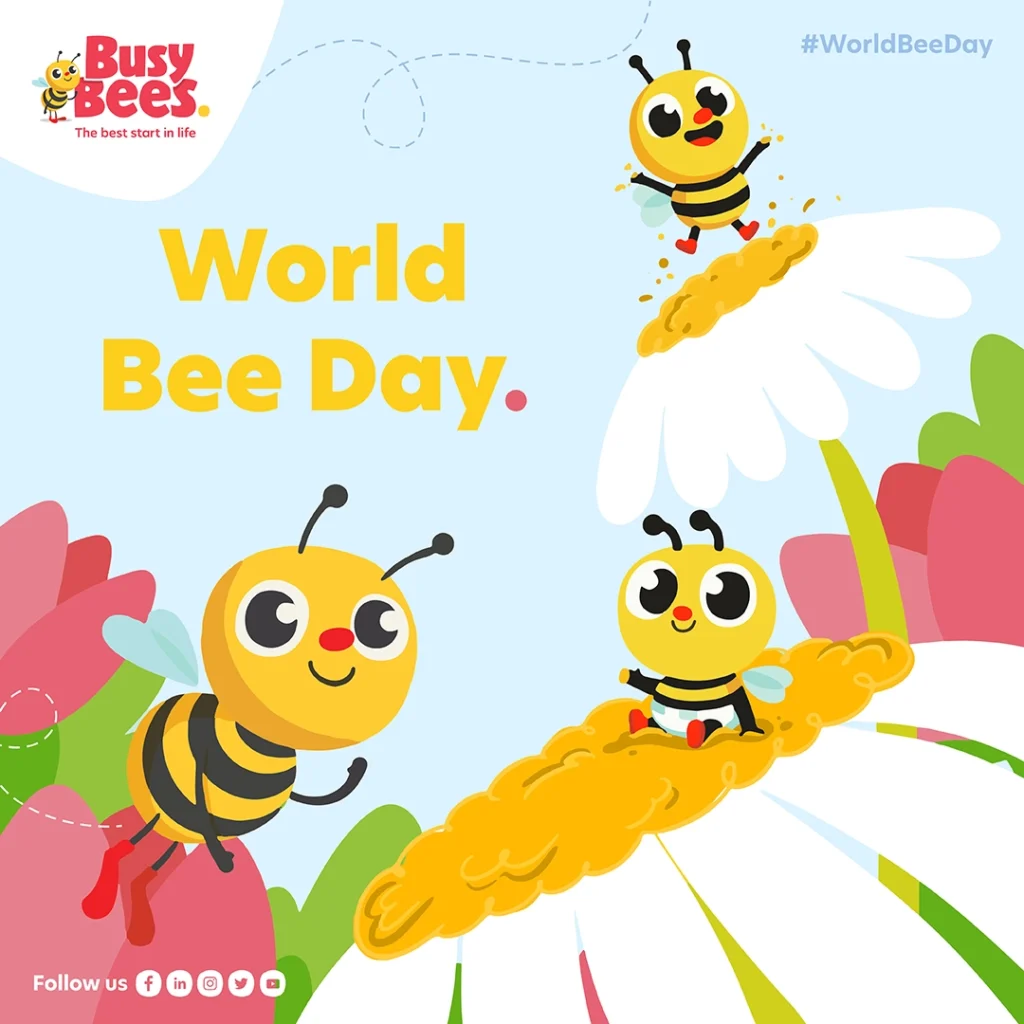 The children at Busy Bees Early Learning are excited to spend time with Buzz the Bee to celebrate World Bee Day! Our centres across the country are planning exciting learning and activities that revolve around our planet's precious little pollinators — bees! Habitats, pollen, honey, family structure, sustainability, honey-inspired recipes and bee dress-ups are just some of the amazing experiences and topics that will be celebrated and discussed to showcase our love for bees!
The main purpose of World Bee Day is to spread awareness of the significance of bees and other pollinators by encouraging conversations and actions that educate about the importance of bees and maintaining bee friendly landscapes to keep bees pollinating and our world's environment healthy.
The Importance of Bees
The World Bee Day Organisation have outlined 3 main reasons as to why we need bees:
Food Security – Bees pollinate most of the crops that humans and livestock eat. They also produce honey which is considered not only a sweet treat for humans, but for the animal kingdom too.

Biodiversity – Native bees have co-evolved with our unique native flora over thousands of years. Some species of plant can only be pollinated by a particular species of bee so their existence is important for certain plants to continue existing too.

Ecosystem Health – Bees provide 

pollination for plants and plant diversity supports the ecosystem to do amazing things such as regulating climate, purifying air and water, building soil and creating nutrients.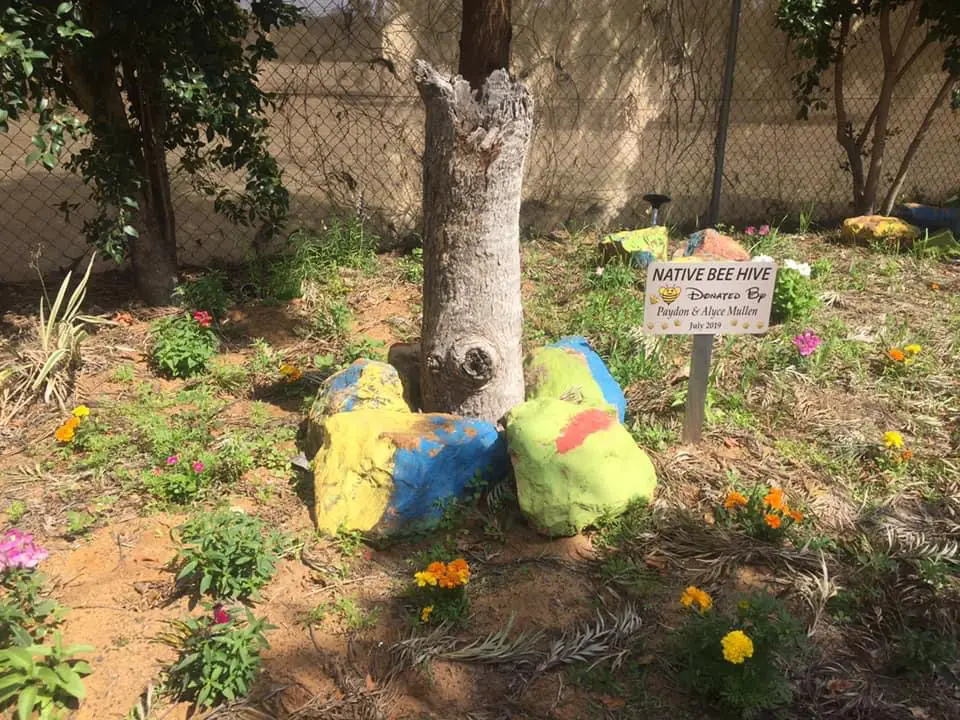 At Busy Bees, we encourage and nurture children's curiosity and respect for our natural environment. As part of Quality Area 1 and Quality Area 3 of the National Quality Standards, educating and supporting children to become environmentally responsible is an important part of early childhood. Many of our Services focus on spending time in nature, adopt sustainable practices, and even create homes or landscapes at the centre for wildlife such as bees, insects and frogs to visit and enjoy.
Fiona Alton, Chief Pedagogy Officer at Busy Bees Early Learning stated, "Busy Bees encourages the awareness of environmental responsibility and implements daily practices that contribute to a sustainable future for our children. At Busy Bees centres, children are supported to become environmentally responsible and show respect for the environment. By encouraging the celebration of special days such as World Bee Day, we can assist children to be advocates for a sustainable future."
Busy Bees at Chinchilla, home to native bees
Busy Bees at Chinchilla were gifted a native stingless beehive in 2019, donated by Educator Alyce Mullen and her husband Paydon Mullen. The beehive is kept in a natural log, located in a warm spot in the garden and provides the perfect opportunity for children to safely explore and experience the native stingless bees up close and personal.
Centre Manager Jennifer Bell stated, "Since receiving the native beehive in 2019, Busy Bees at Chinchilla have had plenty of learning opportunities and have proactively extended our knowledge about bees, sustainability and connecting with the natural environment".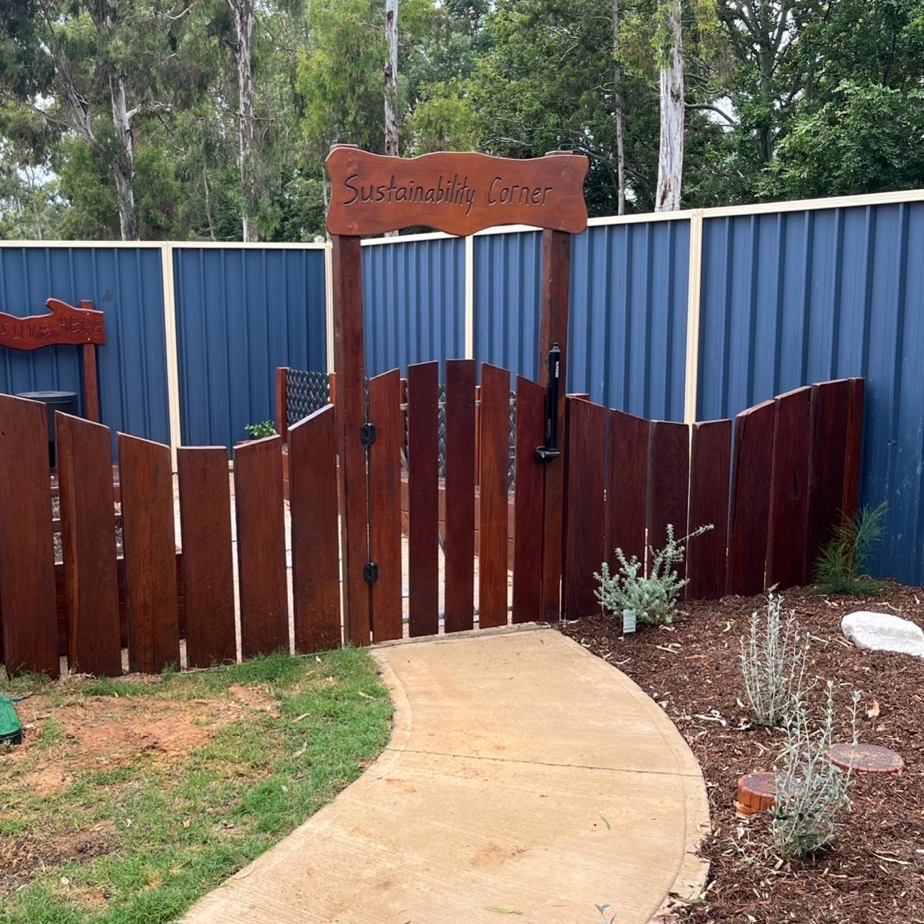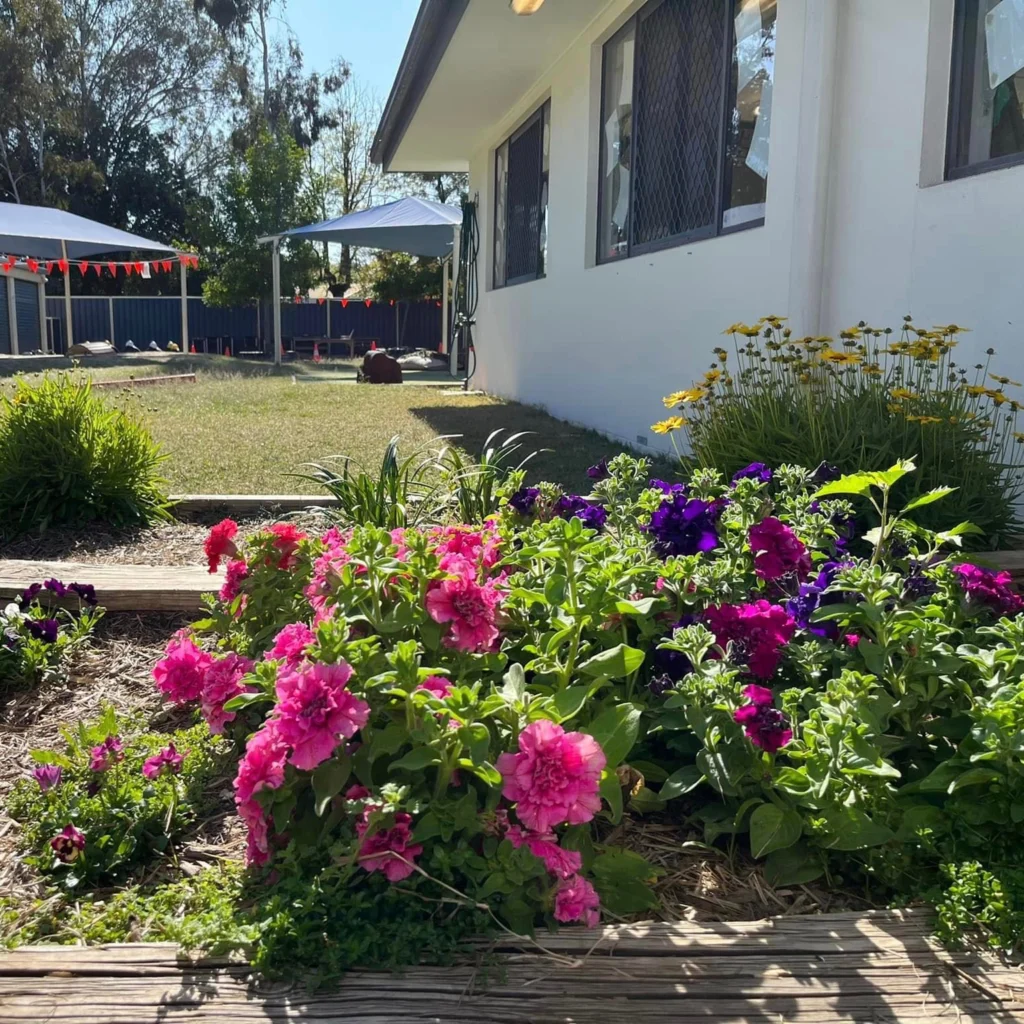 Some of the exciting projects and learning opportunities for children at the centre, stemming from the native beehive are:
Planting many flowers into gardens around the Service to support the pollination processes of the native bees while exploring best care and active times through quiet observation and research.
With the focus on gardening, the children have been learning and actively engaging in composting and growing vegetables
Engaging in an insect exploration (Mini Beasts) Incursion with RESTA – this included identifying insects, soils and using magnifying glasses, microscopes and other early scientific processes that connect the children with a new perspective on nature
Working with a local not-for-profit group (The Wonderland Foundation) to create a mural of nature in the playground, which – of course included bees
Bush Kindy Program with a focus on finding more natural plants and local wildlife at the local Charley's Creek Park
Addition of a sustainability garden to further develop our Green Thumbs and understanding of plants and the role they play in the natural environment
Transplanting the native bees into a new hive at the centre that allows access and viewing of the bees at work from the top of it, including the Queen Bee.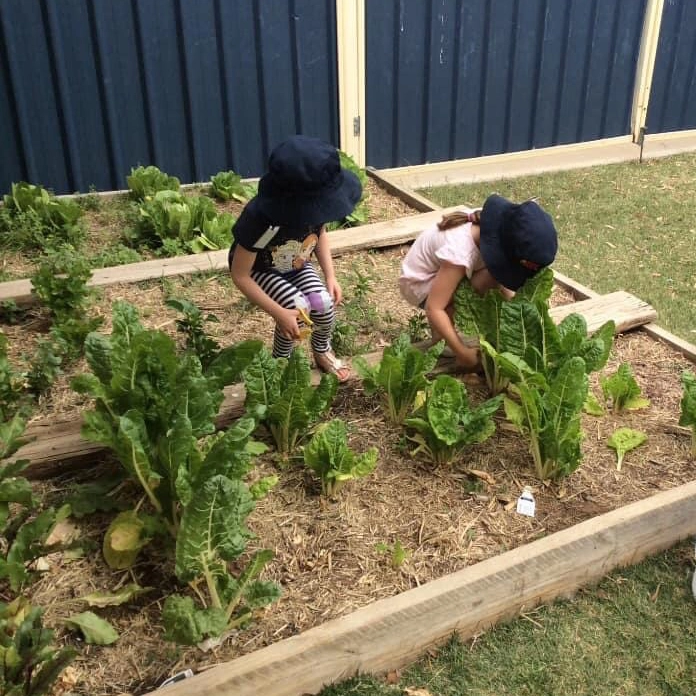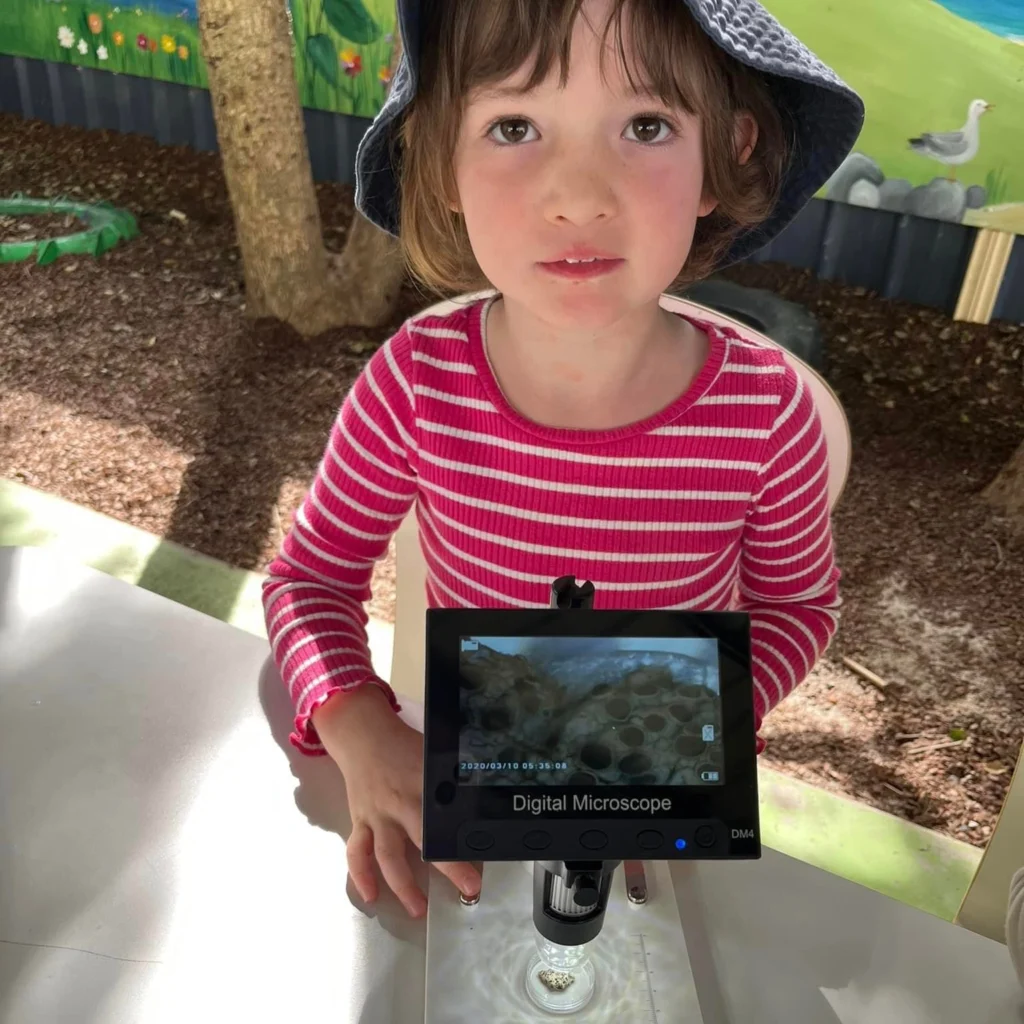 How can we continue to support bees?
There are a number of ways to help protect bees and support our native bee populations according to the United Nations Environment Program:
Plant native flowers
Minimise pesticide use and use pesticides that do not harm bees
Support local beekeepers
Raise awareness about the importance of bees
Our Busy Bees centres are looking forward to celebrating this bee-autiful and amazing cause throughout May!
We are proud to offer a safe and enriching home away from home filled with opportunities to learn. A place where children's emotional needs are met, their interests are nurtured, and their individuality respected, which makes it somewhere our Educators and families love too.
Busy Bees welcomes your family to tour every day of the year. Find your nearest centre and give us a Buzz or book a tour online.
Are you an education superhero looking to inspire the next generation of lifelong learners? Whether you're an experienced Educator or looking to start or change your career, we'd love to talk to you about joining our Hive.