Congratulations to Busy Bees at Noarlunga Downs (South Australia) for being awarded the Community Vote Achievement Award at the Child Friendly Business Awards 2023!
Presented by AnglicareSA Communities for Children Onkaparinga, this annual award is an initiative that recognises businesses in the Onkaparinga area who create innovative, welcoming and supportive environments for children and their families. It recognises businesses who create a sense of community belonging, promote the well-being of children and provide an important influence for childhood learning in the community.
"Our team was so excited to hear that a local family nominated us to receive an Achievement Award for our personal approach to supporting families and children within the community," said Cassandra Yerasimou, Centre Director of Busy Bees at Noarlunga Downs.
Conveniently located on Lovelock Drive in Noarlunga Downs, the Busy Bees childcare centre is filled with educational play spaces and stimulating learning environments where the team of qualified and experienced Educators and Teaching Practitioners are passionate about giving every child the best start in life. They provide care for children aged birth to 5 years and thrive in creating respectful and responsive relationships with the children and their families.
"We see ourselves as an extension of the families we care for. We are with them throughout their journey – whether it's celebrating successes or supporting them through hardship. We believe that a strong relationship starts with great communication and we value feedback from our families, which helps us support them better. We take time in researching information for families regarding additional support, learning and development, volunteering guidelines, school intake and parenting support groups," said Cassandra.
Cassandra and her Assistant Director, Shaye Stephens, were proud to attend the Onkaparinga Children's Friendly Community awards night on Tuesday 30 May 2023 where they were presented with the Achievement Award.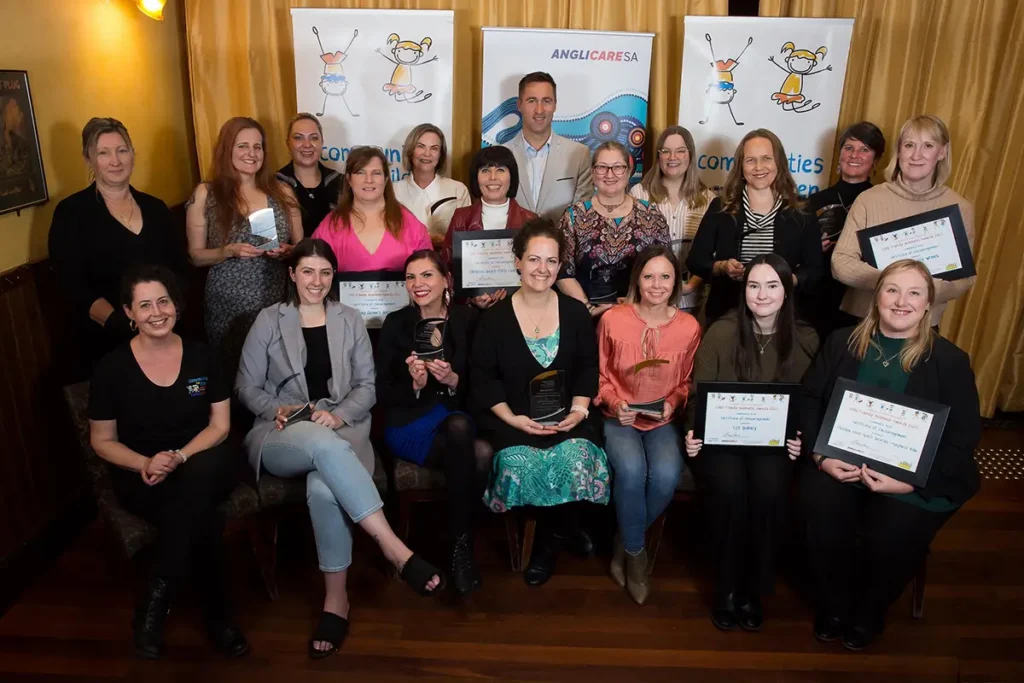 "Our team are very proud of this achievement as we are passionate Educators who ensure we are delivering a safe, warm and nurturing approach to our children and families each and every day," said Cassandra.
We invite you to find out more about Busy Bees at Noarlunga Downs or book a tour where you can meet Centre Director Cassandra Yerasimou and the wonderful team of Early Childhood Teachers and Educators that Busy Bees at Noarlunga Downs is so loved for.
Are you an education superhero looking to inspire the next generation of lifelong learners? Whether you're an experienced Educator or looking to start or change your career, we'd love to talk to you about joining our Hive.