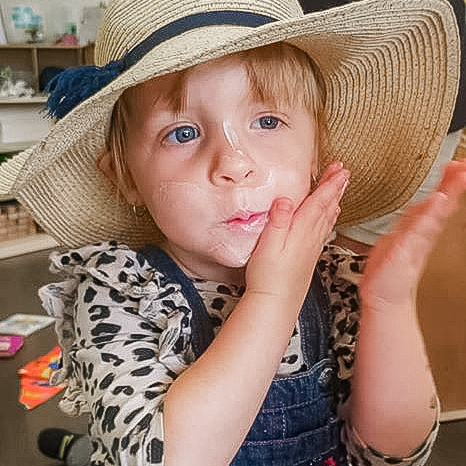 Image: Busy Bees at Fraser Coast
As spring is coming to an end, we have already been experiencing some very sunny and warmer days as summer fast approaches. The Australian summer makes many of us feel instantly happy and nostalgic with the thought of Holidays, Christmas, beaches, family time and a good dose of Vitamin D. However, it is extremely important that we all remain sun safe and that we ensure that our children are well protected from the sun's strong rays, especially as the temperature heats up during our hottest months of the year – December, January and February.
It is important to be sun safe not only in summer but throughout the year, as the sun's ultraviolet (UV) rays can be strong here in Australia even through the cooler months. According to the Cancer Council, current evidence suggests that childhood sun exposure makes an important contribution to the lifetime risk of skin cancer.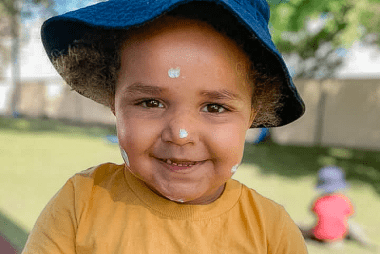 Image: Little Legends by Busy Bees
Having fun in the sun – the safe way
Growing up near the beach and frequently exploring the outdoors is very common for many young children growing up in Australia. Although young children might not be able to process and acknowledge the serious risks associated with sun exposure at such an early age, it is still important that we provide them with some knowledge on the importance of sun protection to help them develop independent sun protection skills for life.
So, how can you talk to your child about sun safety?
Make the topic of sun safety fun. SunSmart have created a collection of short songs that promote sun protection, sung to the tunes of familiar children's classics. You may choose to take some time to sing these songs with your child.
Watch the Slip, Slop, Slap, Seek and Slide video where Sid the Seagull explains how to best protect ourselves from the sun during sun protection times.
Lead by example by practicing good sun protection techniques. Some sun protection techniques include: shade, protective clothing, hats and sunglasses and sunscreen. Often children will follow in the behaviours demonstrated by their parents, family and friends so if you take sun safety precautions yourself, your child will most likely follow suit. Some ideas on how to get your child involved in practicing sun protection can be found on the SunSmart website.
Children usually have a natural drive to be independent and do things on their own. By encouraging your child to practice applying sunscreen on their own skin and encouraging them to dress themselves in protective clothing and accessories will most likely give them confidence and excitement to continue doing so.
Talk about the best times to be outdoors with your child (being early morning and late afternoon), and use the SunSmart App or the Bureau of Meterology UV and sun protection guide to determine UV levels. Sun protection times show when UV levels are 3 (Moderate) or higher.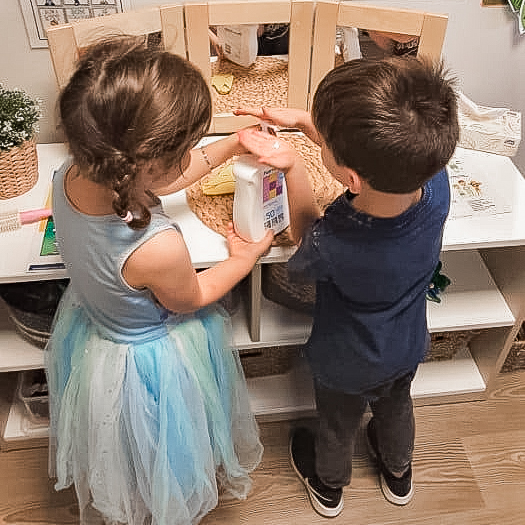 Image: Busy Bees at Woolloongabba
At Busy Bees, we are committed to protecting all children and Educators from the harmful effects of UV radiation from the sun. We aim to provide appropriate practices in relation to the management of sun protection, while teaching children good sun protection habits from an early age.
Sun protection is part of the Busy Bees learning program and every Service follows the Slip, Slop, Slap, Seek and Slide recommendations. Sunscreen SPF30+ or higher broad spectrum (water resistant) is provided at each Busy Bees Service and children from the age of three years are given opportunities to apply their own sunscreen under supervision of staff to help develop independent skills ready for school.
Busy Bees has a Sun Protection Policy in place that is available to all employees, Families and visitors. To find out more, speak to your Busy Bees Service Manager. Let's continue working together to ensure our children stay safe from the sun which is so important while enjoying the amazing lifestyle that Australia offers.