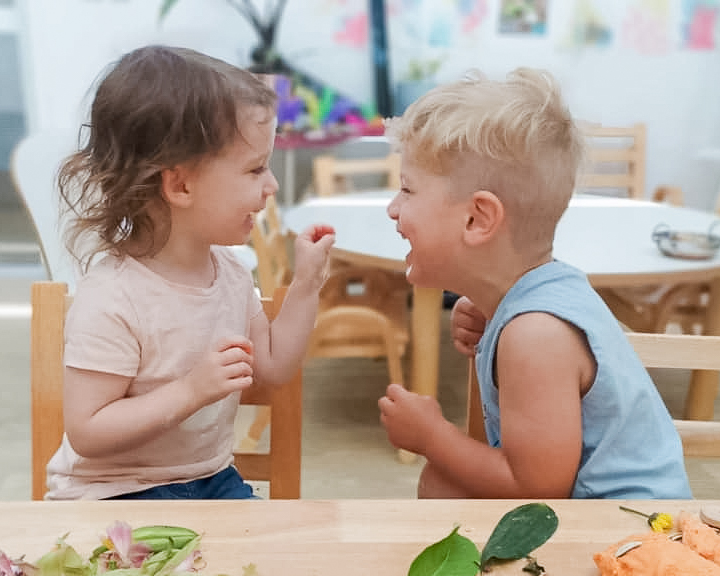 Image: Busy Bees at Burpengary East
"A day without a friend is like a pot without a single drop of honey left inside", Winnie the Pooh.
It's the start of a new year which means that many children are returning to school or care in a new classroom within their learning environments. Although it is natural for children to feel a little nervous about change, a new year in a classroom setting always provides the exciting opportunity to develop friendships by learning friendship skills in a safe and supportive environment.
All Busy Bees Educators' value the relationships they build with children and Families and they equally enjoy fostering and nurturing the relationships between children in their care. Friendship skills may include sharing, taking turns, co-operating, listening, empathizing, understanding or celebrating one another's achievements.
These enjoyable collaborative experiences help children to learn about their responsibilities to others and to appreciate their connectedness and interdependence as learners. They learn to balance their own needs and wants with those of other children.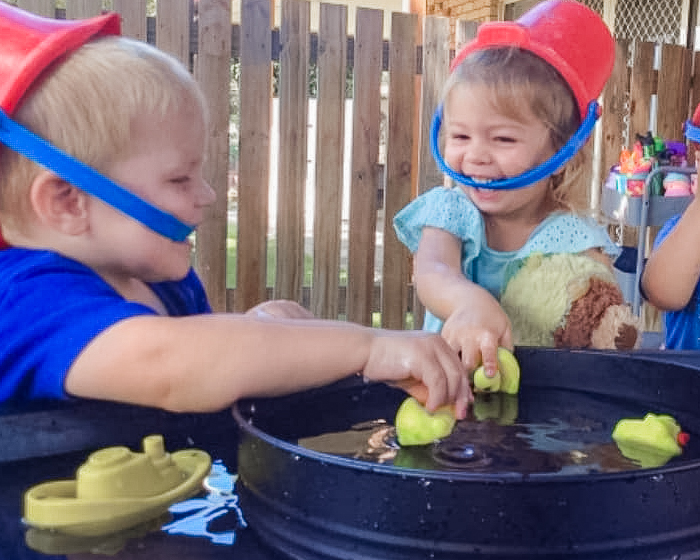 Image: Busy Bees at Fraser Coast
How to Support Your Child in Building Friendships
Raising Children provide some ideas Families may choose to assist their pre-schooler with learning to be a good friend or making friends. Some of these include:
Explaining different situations and why they are happening
Talking and listening
Winning and losing graciously
Talking with your child about who to play with
Setting up playdates at home or at a local park
Giving your child and their friends different options for play
How Busy Bees Educators Encourage Friendship in our Services
By nurturing respectful and reciprocal relationships among children, Busy Bees Educators support children to value collaboration and teamwork. We follow the National Quality Framework which guides all Busy Bees Services to support children to develop relationships.
At Busy Bees, our Educators will:
Support children's progress through different stages of play to help them gain confidence in interacting with their peers
Model collaborative behaviour through their interactions with children and colleagues to help children initiate interactions and join in social experiences with their peers
Respectfully and thoughtfully engage in children's group play projects
Support children to understand or communicate with each other
Plan experiences that encourage children to work together to achieve success
Allocate time for relaxed, unhurried experiences that enable children to collaborate and direct their own learning together
Create opportunities for peer scaffolding in small and large group play
Ask follow-up questions to extend children's learning in group situations
Promote a sense of community in the Service
Provide opportunities and resources for children to assume leadership roles and direct play experiences with their peers
Acknowledge older children's complex relationships and sensitively intervene in ways that promote social inclusion
In 2022, Busy Bees looks forward to further acknowledging friendships at our Services with the following days to celebrate:
International Friendship Month – February 2022
Make a Friend Day – 11 February 2022
Best Friend Day – 8 June 2022
International Day of Friendship – 31 July 2022
By encouraging a child's friendship skills through their play with others, toddlers and pre-schoolers can build skills that will help them with friendships and socialising both now and well into the future.