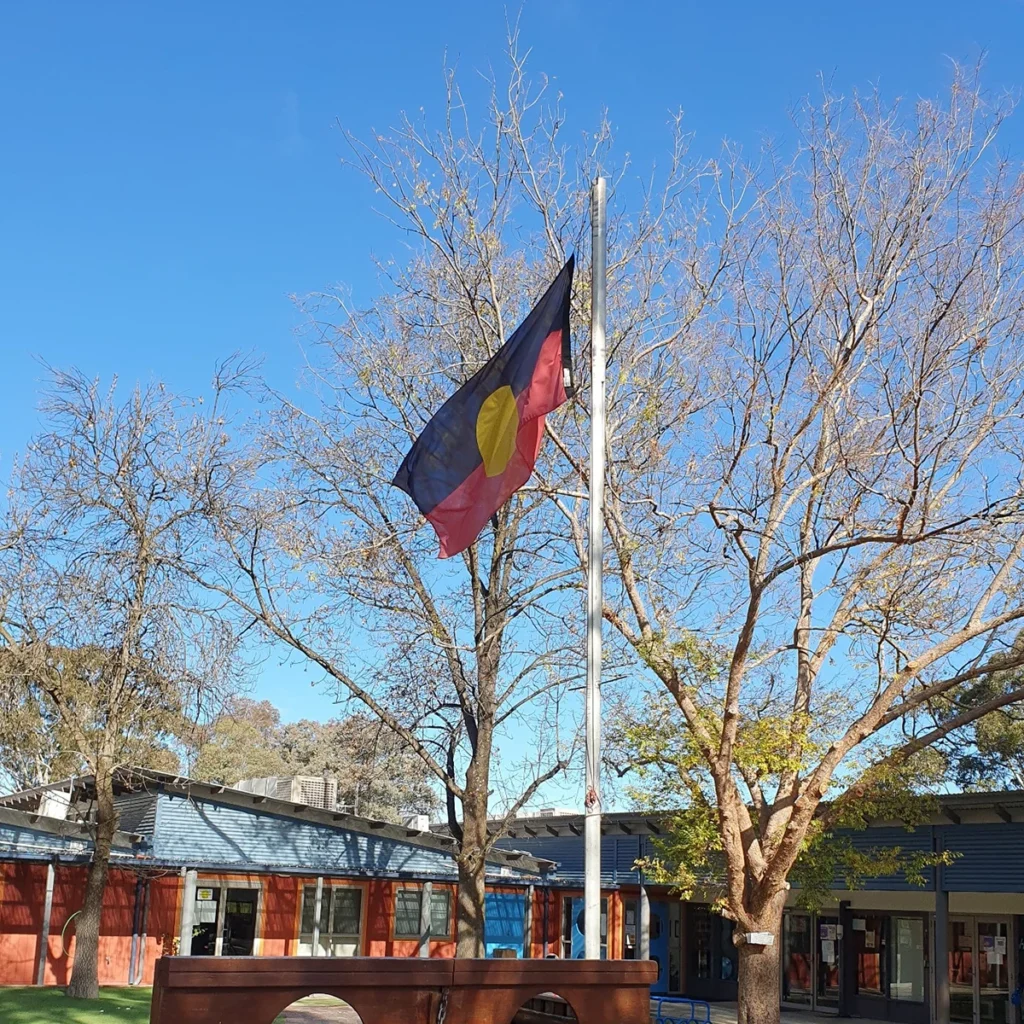 In the spirit of reconciliation, Busy Bees Early Learning acknowledges the Traditional Custodians of the country throughout Australia and recognises First Nations peoples' continued cultural and spiritual connections to land, sea, sky and community. We pay our respects to Elders past, present and emerging, and extend that respect to all Aboriginal and Torres Strait Islander peoples today.
As an Early Learning Centre, Jenny Wren Early Learning by Busy Bees is continually striving to embed Aboriginal and Torres Strait Islander perspectives into their curriculum and their dedicated team of Educators and Early Childhood Teachers are proud of the connections built with families and local communities throughout years of research and collaborations.
We caught up with Natalie Contreras who is an experienced Early Childhood Teacher at Jenny Wren Early Learning by Busy Bees to discuss the multiple reconciliation initiatives undertaken across the Centre to embed First Nations' ways of being into daily practices.
How have you incorporated an Acknowledgement of Country throughout the Centre?
"Our Acknowledgement of Country has been adapted and developed over many years as our knowledge of Aboriginal and Torres Strait Islander perspectives continues to develop. Our Educators have worked with children and families to develop an Acknowledgement of Country that is accessible for all to participate in, including all age groups, communication styles and abilities. The most recent adaptation was to incorporate 'Yuma', the Ngunnawal word for 'Hello', with the children and Educators now saying: 'Yuma land, Yuma sky, Yuma me, Yuma friends' to conclude our Acknowledgement of Country", said Natalie Contreras.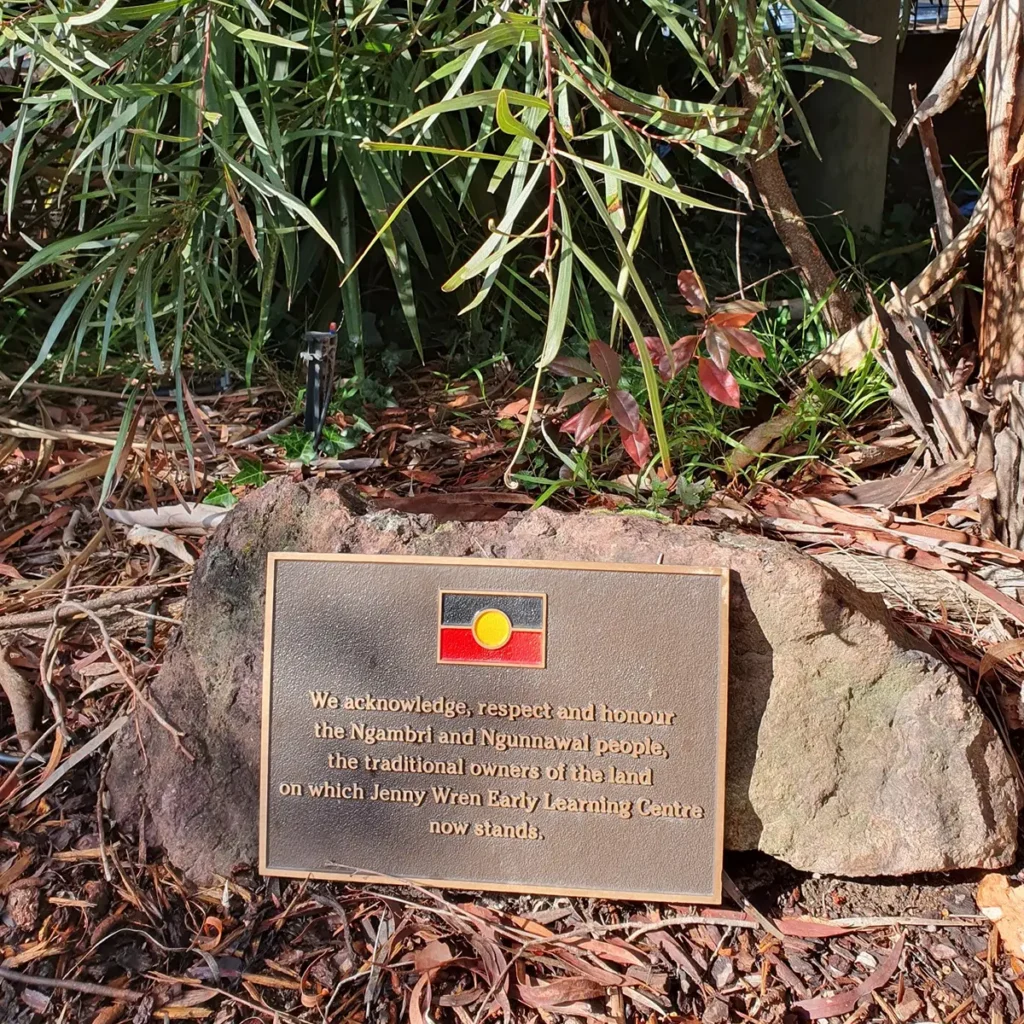 The use of 'Yuma' was introduced at the Centre after an Educator attended a language workshop at a reconciliation event at the National Arboretum Canberra on Reconciliation Day. Throughout the year, Educators and children discuss the meaning and value of the Acknowledgement of Country to develop their understanding of why and how the Acknowledgement of Country shows respect for First Nations peoples.
Along the main pathway, within the native plant garden of the Centre, you will also find a physical Acknowledgement of Country plaque which was developed in consultation with Paul House, a member of the local Aboriginal Land Council.
How do you provide experiences or opportunities that are meaningful and not tokenistic?
"Our Centre has had the privilege of hosting many visitors from First Peoples communities, sharing in storytelling and developing our knowledge of Aboriginal and Torres Strait Islander perspectives. Duncan Smith from Wiradjuri Echoes has visited on several occasions energising children and Educators alike as they engage in story, song, and dance to learn about First Nations perspectives. On one very special visit, Duncan created a 'story pole' in our Secret Garden which we are very proud of! Aaron Chatfield from Dreamtime Connections worked with us to create an edible native garden, teaching us about the uses of each of these plants and how they have been used in Aboriginal and Torres Strait Islander cultures for thousands of years."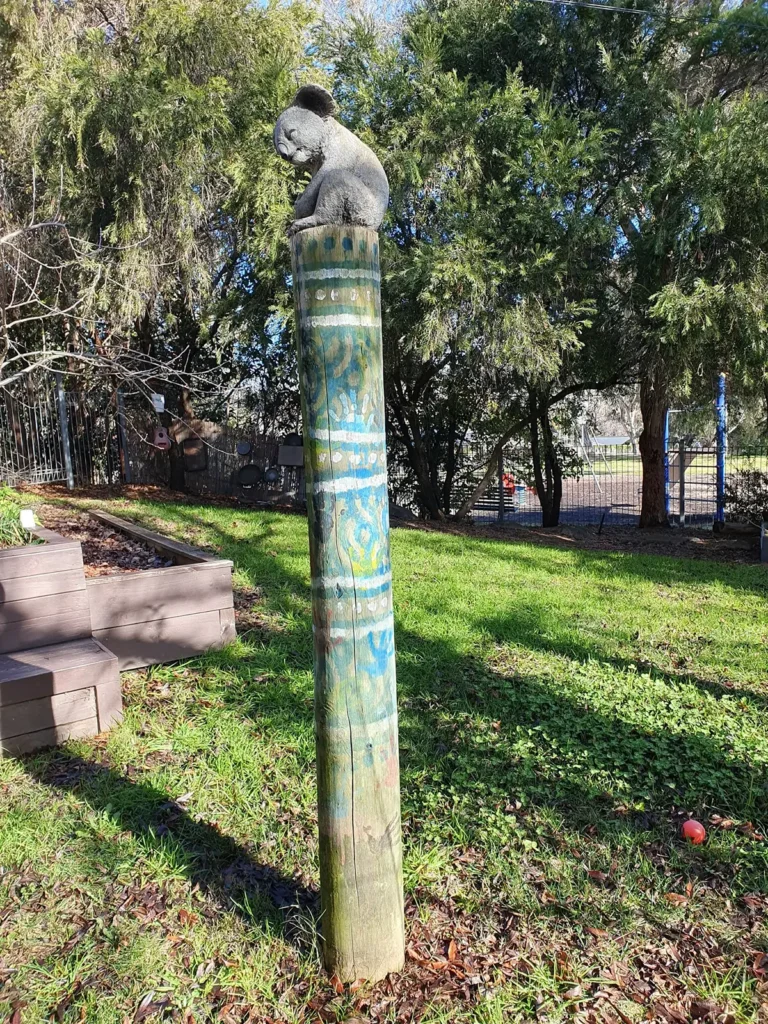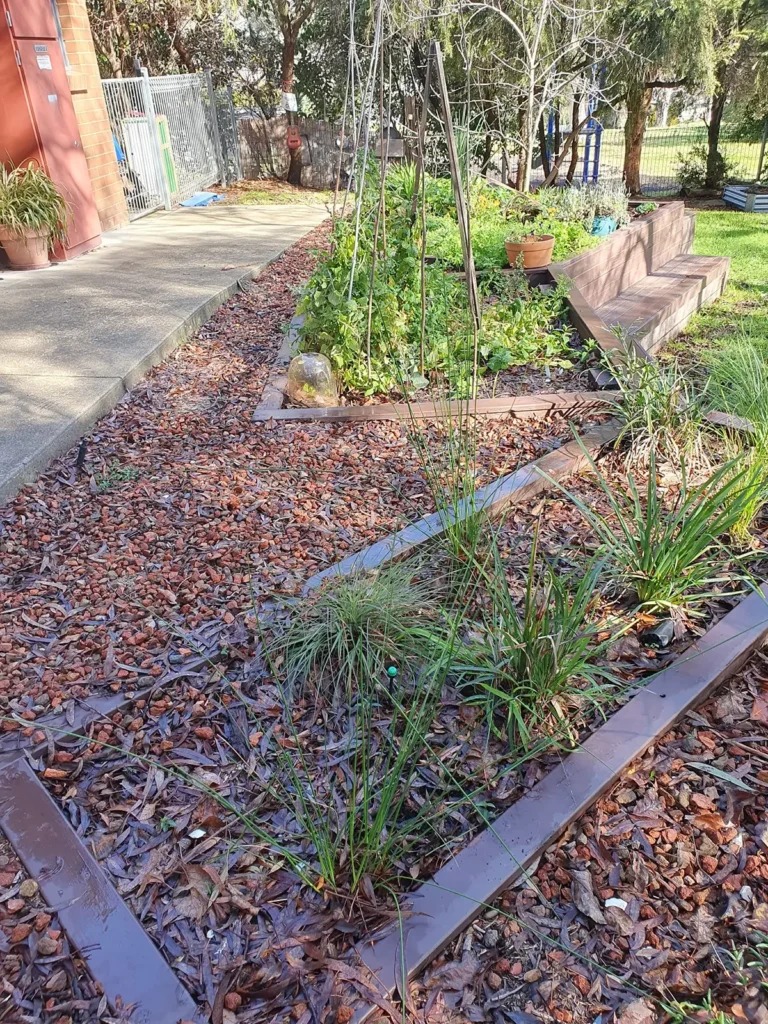 The team at Jenny Wren Early Learning by Busy Bees is very passionate about reconciliation and embedding Aboriginal and Torres Strait Islander perspectives into their daily practices. They consistently undertake research to ensure the information provided is respectful of and relevant to First Nations. They refer to websites and resources created by trusted organisations such as Koori Curriculum, Thunderstone Aboriginal Cultural Services, Narragunnawali platform and the Australian Institute of Aboriginal and Torres Strait Islander Studies. As Educators discover new articles and information, new findings are made available for all staff and discussed during meetings to ensure a cohesive practice.
"We've recently added new books to our curriculum to support and contribute to the children's learning journey. 'I want to be a superhero' by Breanna Humes is one of them, it was incorporated as part of Superhero Day for the children to explore what it means to be a superhero. They absolutely loved wearing their favourite costumes whilst reading this book."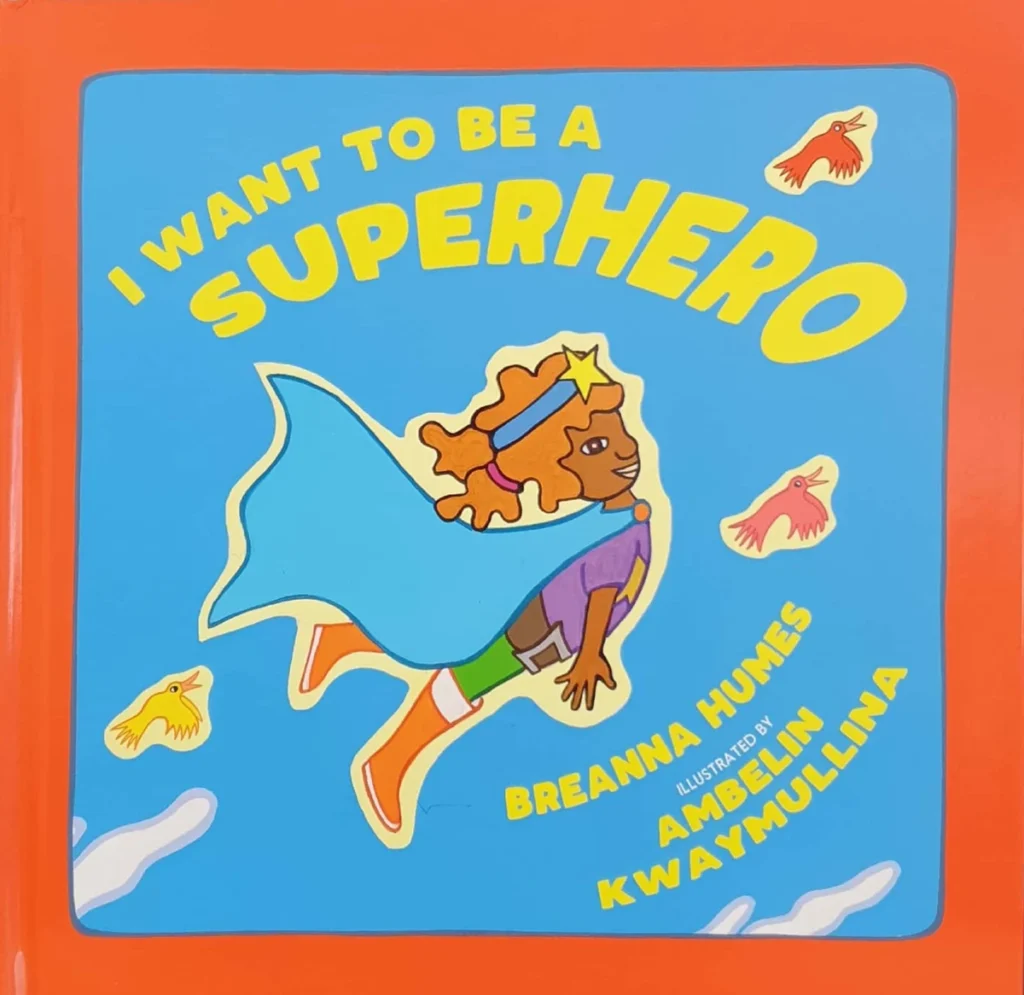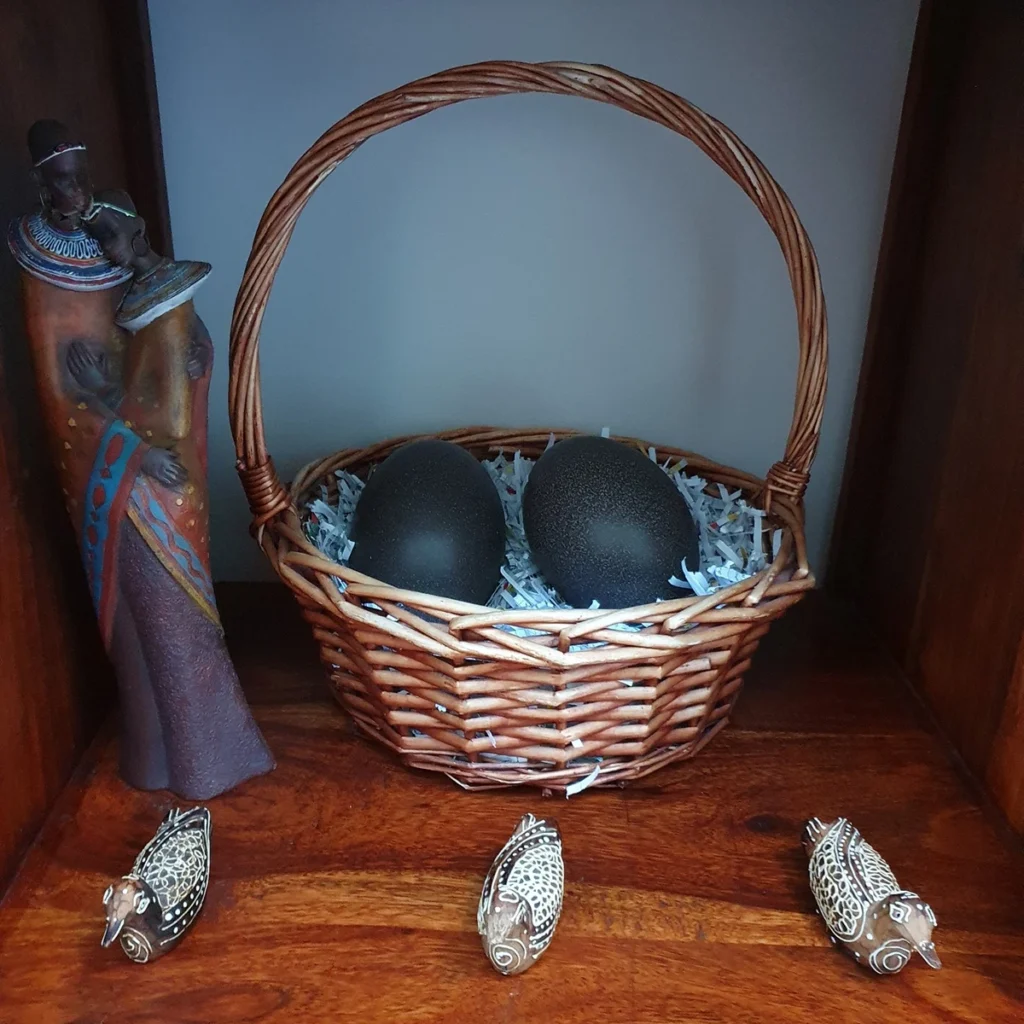 "Educators put a lot of work into sparking and following the children's interests in various topics. The children's curiosity in space and the stars led to an investigation into various constellations, including the Dark Emu constellation.
The children were very proud to be able to identify this constellation as they explored books and found that 'Cooee Mittigar' by Jasmine Seymour had several images of this constellation. Throughout this learning journey, one of our families kindly donated some blown emu eggs which have been incorporated into our displays after exploring these closely with the children."
How do you ensure what you are implementing at the Centre is consistent with the local land you are on?
"In consultation with the local Aboriginal Land Council, Dr. Matilda House, Ngambri/Wiradjuri Elder, attended our Centre to do a flag raising ceremony and Welcome to Country when we first began to fly the Aboriginal and Torres Strait Islander flags. We've been displaying these flags for many years and carefully replace them every couple of years as they fade."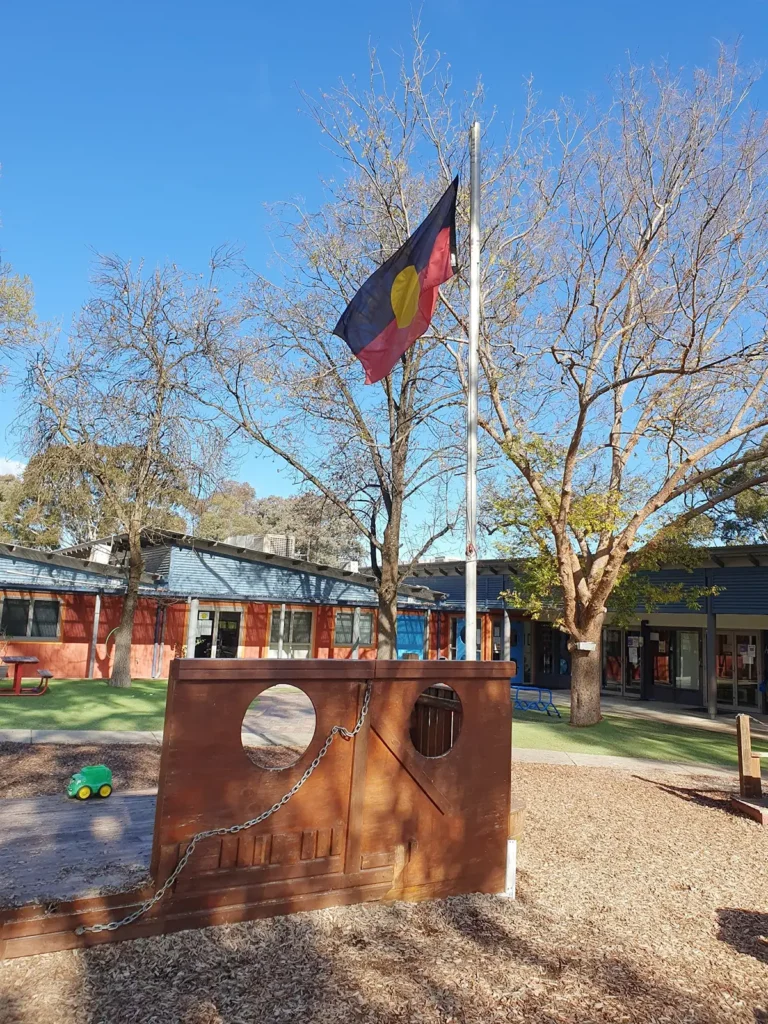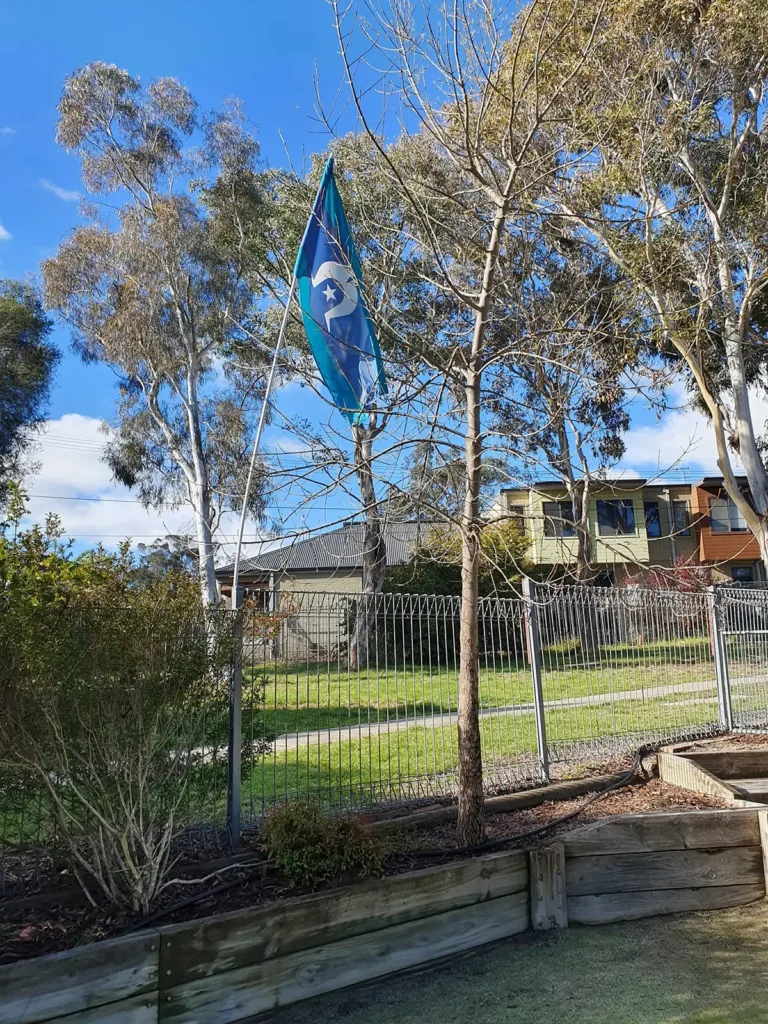 "The local Aboriginal Land Council has guided us in developing our Reconciliation Action Plan, as well as offering for local Aboriginal community members who can guide us in this journey. Thunderstone Aboriginal Cultural Services has been a great source of information which is specific to Ngunnawal Country and developing an understanding of the land on which we live."
Busy Bees Educators also attend trainings and events offered by local Aboriginal community members. We value collaborative connections with families and details of these events are shared with families to ensure that everyone has opportunities to attend these events and develop connections within the community.
How did you ensure everyone was included in the development of your Reconciliation Action Plan?
"Throughout the development of the Reconciliation Action Plan, questionnaires were sent to families, shared with Educators and relevant aspects discussed with children. A reconciliation team was developed within our Centre with key representatives attending a range of local community training opportunities such as yarning circles and personal development sessions. As our journey continued, our Busy Bees Centre began to reach out to other Early Learning Centres, which led to the forming of a Reconciliation Action Plan Committee. Representatives of each Centre shared in the research of local events, local contacts, and training opportunities. Over time, as our confidence grew and with our engagement with other Centres and as our actions developed momentum, there was a shift in the quality of experiences being offered to children and families throughout the Centre. Educators became more confident in their discussions with families, and in return, families became more forthcoming with their own knowledge. Some families even began to share storybooks and resources that could be used within the classrooms. Throughout the Reconciliation Action Plan review process each year, our Centre has incorporated new actions, challenging our own expectations and what we can achieve as we strive to embed meaningful Aboriginal and Torres Strait Islander perspectives."
Busy Bees welcomes your family to tour every day of the year. Find your nearest Centre and give us a Buzz or book a tour online.
Are you an education superhero looking to inspire the next generation of lifelong learners? Whether you're an experienced Educator or looking to start or change your career, we'd love to talk to you about joining our Hive.