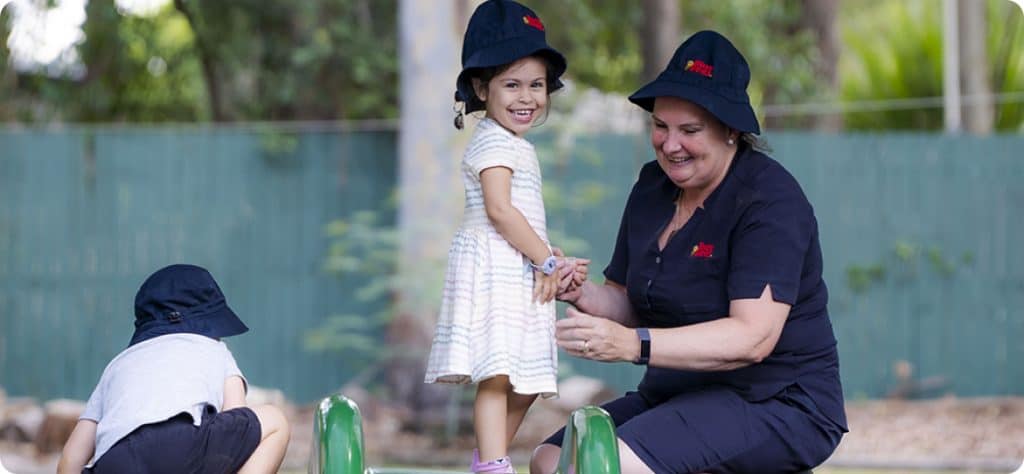 Follyfoot Farm is situated amongst 3 lush acres of landscape. The Service and its values are primarily fostered through their unique farmyard setting and community garden project where children are offered opportunities to feed the animals, care for plants and maintain their habitats as a means to develop social awareness and care for their natural and living environments. The Farm and outdoor environment is designed to strengthen connections with the children and the natural environment, enabling them to understand the importance of nature from a young age.
Whilst the Service acknowledges intentional experiences through their learning program, they also encourage risk-based and spontaneous experiences and the opportunities that play provides for children to learn as they discover, create and imagine – digging in the dirt, climbing trees, painting, exploring, hunting for bugs and splashing in the puddles!
Emily Fleming was recently appointed Service Manager at Follyfoot Farm in December 2020 and has over 13 years' experience in the Early Childhood Education and Care Sector. Emily believes in using the outdoors as a second teacher and incorporating risky play into daily experiences in order for children to build confidence and a sense of self-belief in their own decision-making. Emily is supported by a dedicated team of educators who focus on building trusting relationships with the children and their families, working together to create unique and exciting learning journeys.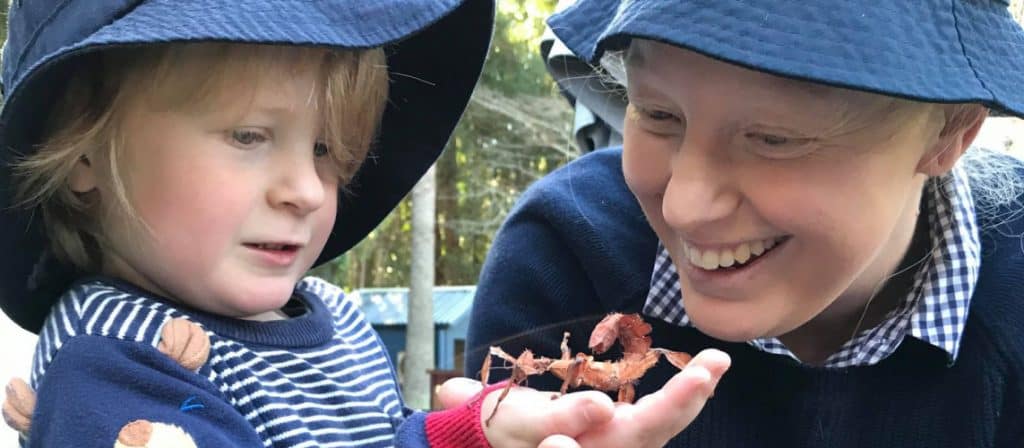 The Farm
Animals have a huge impact on the social and emotional development of children and therefore play such an important role in the unique educational program that Follyfoot Farm provides. Each day the children are invited to attend the farm where they are involved in engaging experiences and discussions – collecting chicken eggs, feeding the animals, learning about sustainability and caring for the environments that the animals live in.
The Farm is run by two farmers, Ben and Liam, and an engaging Outdoor Educator, Janine.  Janine continuously works with the children and educators in organising outdoor educational programs based on the children's interests and curiosities. Each day the children love to interact with the sheep, goats, Winston the pig, battery chickens, geese, ducks, galahs, guinea fowl, Timmy the turtle, rabbits and guinea pigs. Most of these animals are rescue animals and with rescue, rehabilitation and release being embedded throughout daily practice, the children are offered learning opportunities to develop compassion and empathy towards these beautiful creatures.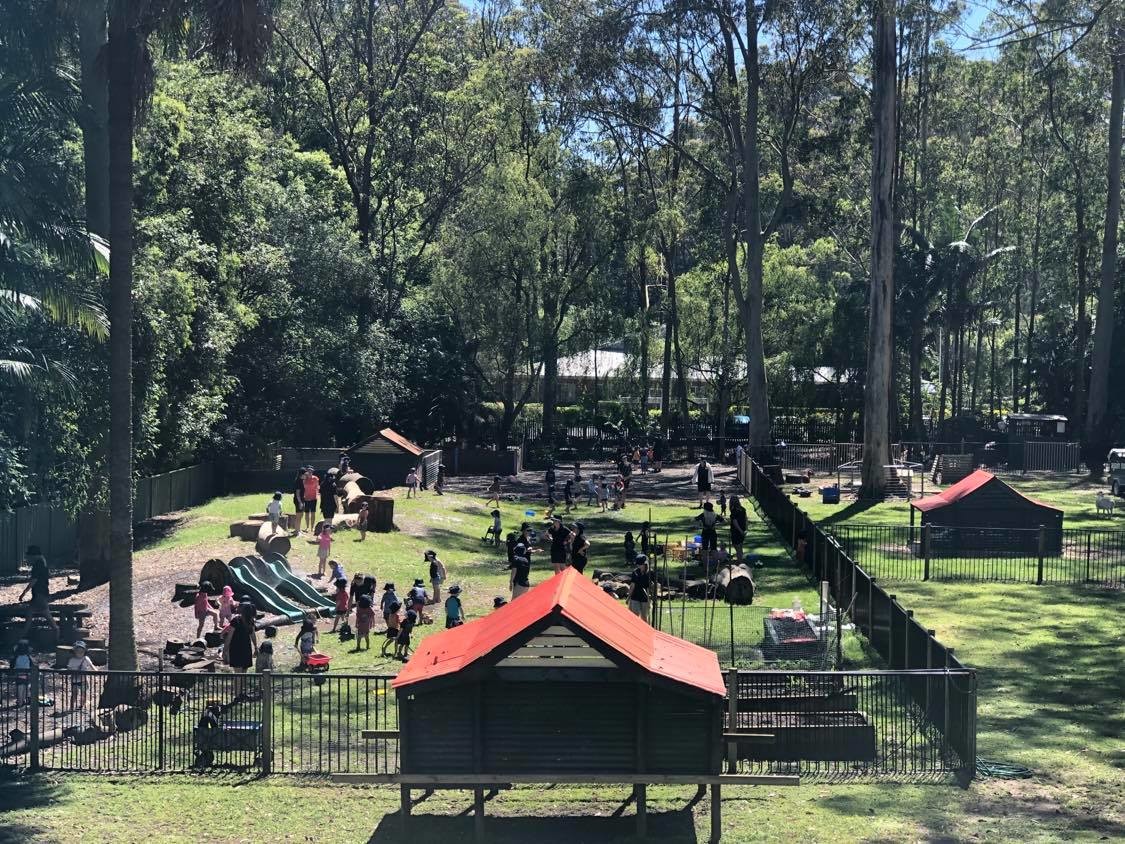 The Community Garden Project
Follyfoot Farm's community gardens are a wonderful example of the 'village' coming together to create a beautiful habitat for animals such as stick insects, frogs and bees whilst raising awareness on the importance of conservation and healthy eating. Janine works with the Central Coast Wetlands Group to ensure appropriate plants are selected to attract and create homes for the local wildlife and insects. The wider community and families are welcome to help maintain and tend to the gardens and teach the educators and children on how to keep them flourishing. The community gardens grow food and herbs that are incorporated into the children's daily menus at the Service and the Service offers a "help yourself community stall" so that the children and families can take home an array of fruit, vegetables, herbs, and handmade delicious treats made by the talented Follyfoot Farm Chef, Lisa. Sharing the gardens allows Follyfoot Farm to connect the children and families with their community and helps support their own sense of belonging.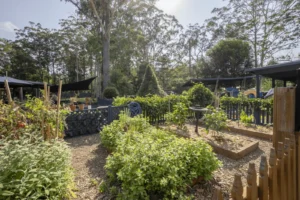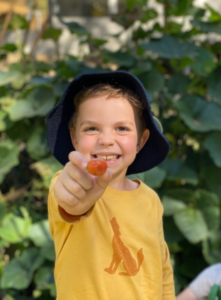 Risky Play
Follyfoot Farm facilitates a risk-based approach to learning, encouraging children to assess risk and challenge themselves while making discoveries. Risky play is advocated as part of the outdoor educational program and when supported, is viewed as an important way for children to become capable of making their own decisions about their risk taking in play. The flying fox and slackline are both popular risk-taking activities that the children love to interact within the acre of playground that is available. Surrounded by nature, open air and sunshine, they create the perfect environment for the children to feel safe to explore, challenge themselves and inspire one another.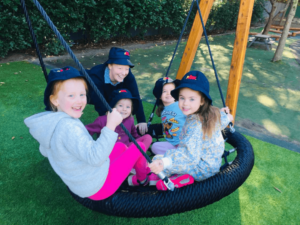 Community Relationships
Community relationships and involvement is very important to Follyfoot Farm. The Service works closely with their local schools, Ourimbah Public School and St John Fisher Private School to get the children in the Foundations Room ready for transitioning to school. Recognising the importance of child development and health, the Service offers eyesight, hearing and dentist checks free of charge for children enrolled at the Service. Outdoor educator, Janine supports Wildlife Arc and Paws a Moment whom rescue animals and puppies to rehome. These important causes tie in with the Services rescue, rehabilitation and release message that are shared throughout the daily practice of the Farm. Special days such as The Biggest Morning Tea and many others are celebrated and supported throughout the year as the Service recognises their role as active participants in the local community.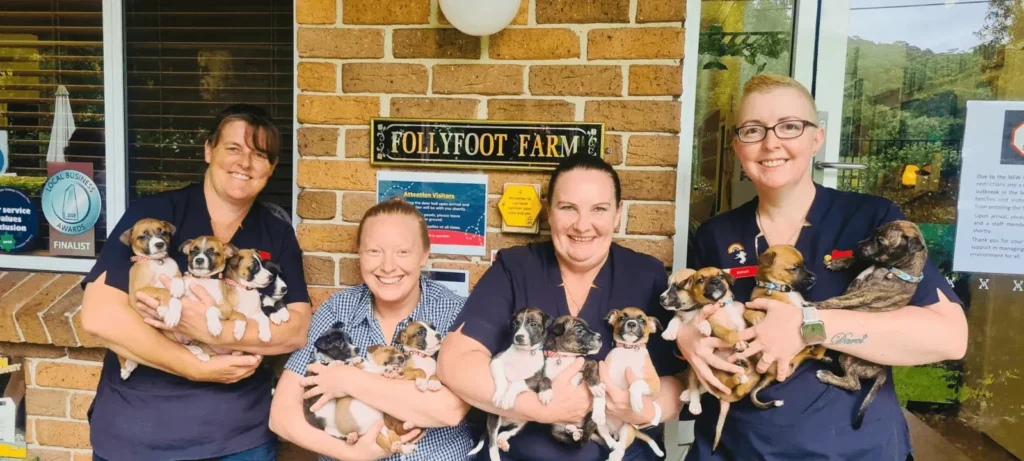 Interview with Service Manager, Emily Fleming
What do you find most rewarding about working as Service Manager at Follyfoot Farm?
What I find most rewarding about working as Service Manager at Follyfoot Farm is the amazing community that I have had the pleasure of becoming part of and supporting the educators, families and children through our journey together. At Follyfoot Farm, we value the importance of creating and maintaining strong links within the community to assist in enriching our curriculum and connecting and supporting with one another, promoting our diverse and inclusive environment.
How do you know when you have had a positive impact on a child's learning or development?
Over the past 6 months that I have worked at Follyfoot Farm one of our biggest achievements has been our critical reflection as a team. As a team, we reflect on positive impacts on a child's learning or development. Whether this is through seeing a child thrive and be happy at our Service wanting to stay and continue to learn and grow, or observed through family feedback, noticing the positive changes of their child through their time at Follyfoot. Our strong community between educators, the children and families enable us to collaboratively work together to educate and care for the children as one family. As the saying goes, 'It takes a village to raise a child.'
What is the most valuable thing you've learned from the children you work with?
The most valuable thing that I have learned from the children I work with is how resilient they are. Through change, such as our recent refurbishments, new experiences and learning, the children have adapted, been positive and excited for what's to come, and continue to learn and grow by embracing new things! They are all around incredibly amazing little people!
What makes Follyfoot Farm so special?
Follyfoot Farm is so special due to the extraordinary community feel and connection we have here between the educators, families and children. The educators are so passionate about Follyfoot Farm and each have something so unique to bring to the Service, with many of our valued educators creating careers at Follyfoot Farm that span over 20 years. The Farm and our outdoor education program is an enormous part of what makes Follyfoot Farm so unique.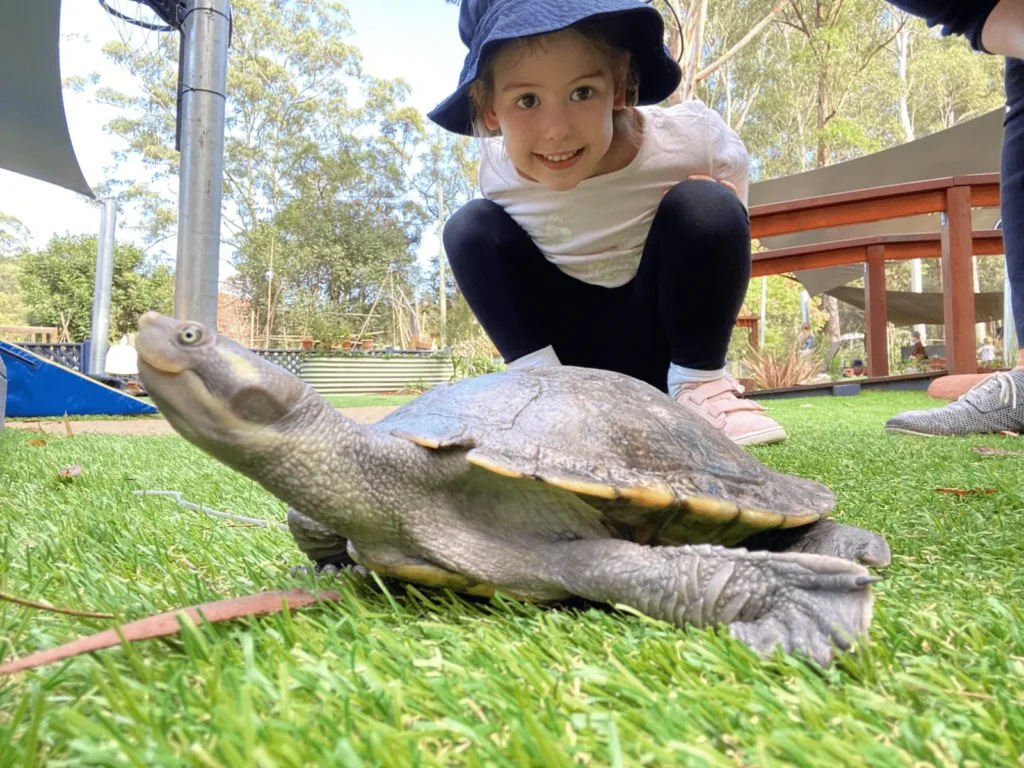 We hope this Service Spotlight has given you some wonderful insights into Follyfoot Farm by Busy Bees. We welcome you to find out more about Follyfoot Farm by visiting our website or booking a tour where you can meet Emily and the wonderful team of educators in person and view the beautiful learning spaces, facilities and outdoor environments and animals that Follyfoot Farm is so loved for.
To find out more information about Follyfoot Farm by Busy Bees or to book a tour visit:
busybees.edu.au/locations/fountaindale/