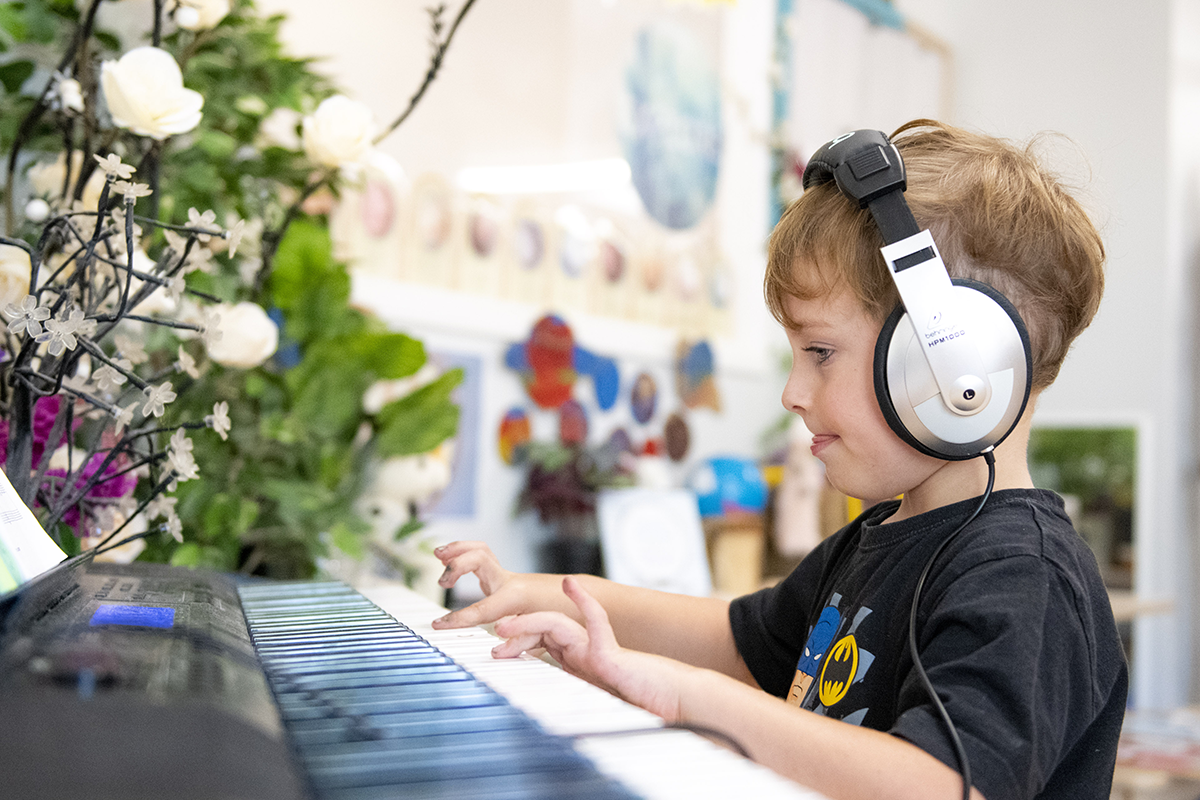 Photo: Busy Bees at Maroochydore
Did you know that music is one of the few activities that uses both the logical and creative sides of the brain? The benefits of music in the early years have been explored in many different studies, with one study by the Brain and Creativity Institute finding that musical experiences in childhood can speed up the development of children's brains in processing sound, language development, speech perception and even reading skills.
Music and movement is something that comes naturally to children of all ages. Even the youngest infants will bounce, sway, smile or wave their hands along to their favourite tunes. It's common for children of pre-school age to make up their own songs and rhymes, and often sing to themselves during play. Music making is a natural part of children's general play that ignites all areas of their cognitive development, including literacy and numeracy skills, emotional intelligence and social development.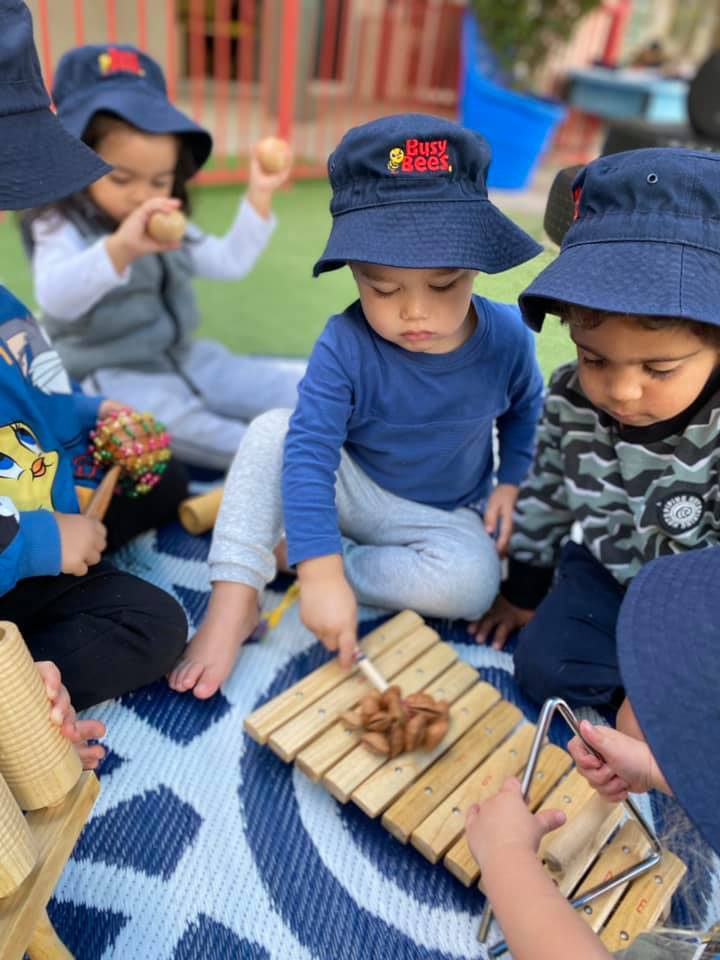 Photo: Busy Bees on Ashdale
The Benefits of Music in the Early Years
According to Early Childhood Australia, exposing children to music in the early years has many benefits for child development. Learning to understand music engages many learning skills required to build school readiness including:
Listening and remembering information through songs and rhymes
Numeracy and Counting – music is set to a beat, which engages children in mathematical concepts such as rhythm, counting and keeping time
Speech Recognition – recognising and reproducing words, which also builds children's vocabulary and communication skills
Physical balance and development of motor skills needed to dance and move our bodies along to a beat, as well as control sounds and movement
Problem-solving through listening
Opportunities to create, compose and improvise which builds children's creativity
Social skills such as taking turns, sharing ideas and values, and playing together
And much more!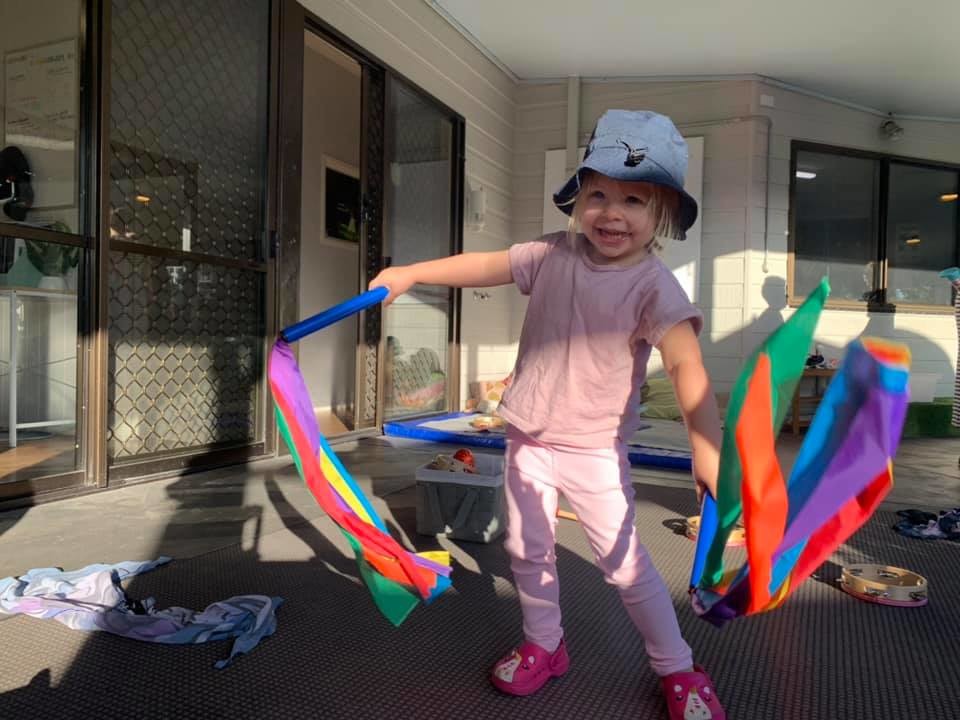 Photo: Busy Bees at Everton
Supporting Your Child's Musical Development at Home
There are so many ways to incorporate music and movement into your child's play. You don't need to be a musician or have any special skills or equipment on hand. Being musical with your child can be as simple as clapping a beat, singing a nursery rhyme, or even turning on the radio and moving to your favourite songs!
Early Childhood QLD has some great suggestions for making simple instruments at home. You could fill a water bottle with rice or buttons to make a shaker, make clap sticks out of chopsticks or dowelling, or fashion a drum set out of different sized pots and pans
Use rhymes and songs to communicate with your child. Incorporating songs into daily routines can be especially comforting for infants. You could sing a short song about bath time, say a nursery rhyme during nappy change time, or play quiet peaceful music to soothe them at bedtime
Get moving to your favourite tunes. Dancing along to music is a fun way to move our bodies that can instantly put a smile on both your and your child's faces, as well as get some active minutes into the day
Remember that children are experts at play, so when it comes to music we only need to sing and do; no explanations required!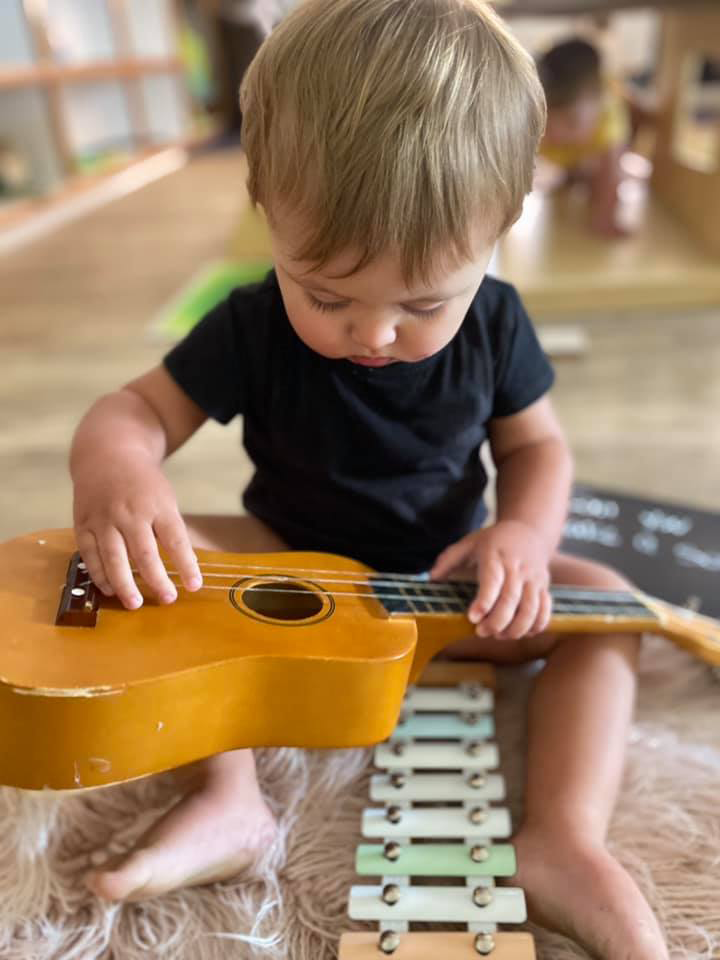 Photo: Busy Bees at Warwick
Music at Busy Bees
At Busy Bees we encourage music in play as it provides children with wonderful opportunities for movement, creativity, language, expression and connections. Our skilled Educators incorporate music and movement into our educational programs in many different ways, including:
Having a variety of musical toys and instruments available to children to explore at any time
Incorporating songs and rhymes into games and daily activities
Introducing children to different kinds of music from varied backgrounds and genres
Educators with special skills in music will play instruments for children and share their knowledge
Engaging in movement games such as dancing and yoga
Having musically inclined parents and teachers visits the Service to share their talents with the children
The Busy Bees Unleashing Potential (UP) App also has a music and nursery rhyme function to assist Educators to deliver musical experiences to children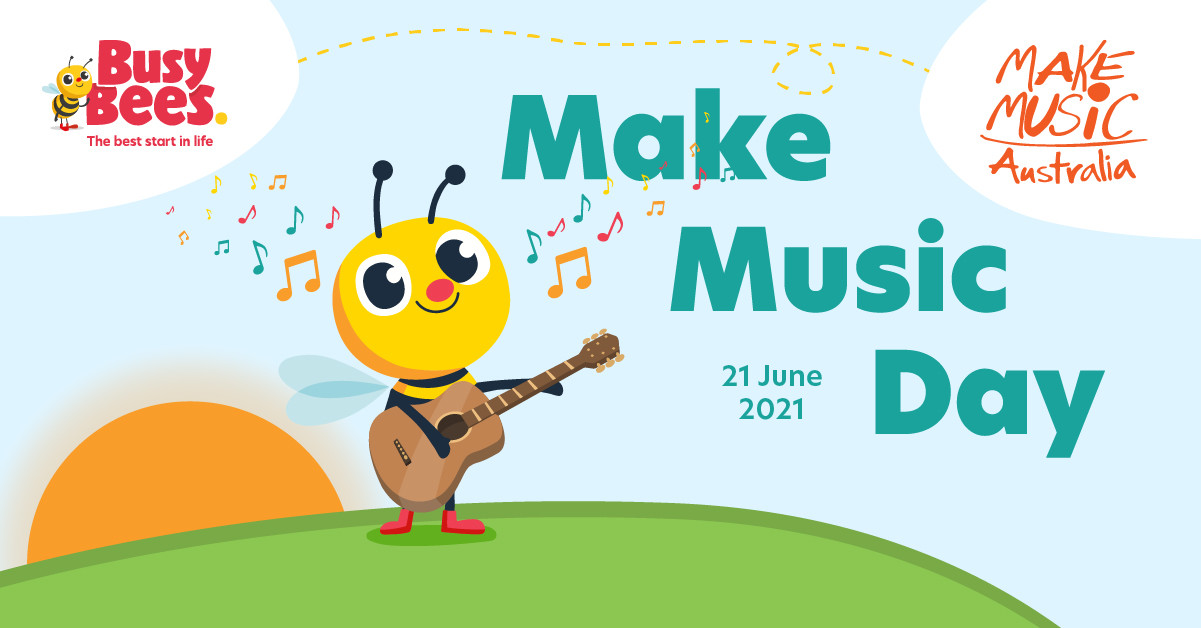 Did you know that 21 June 2021 is Make Music Day? Make Music Day is a celebration of music around the world that encourages every kind of musician, young and old, amateur and professional and of any musical background to organise their own musical events or celebrations to share their love of music with family, friends and the community. It is an open invitation to make music anywhere and everywhere.
Our Busy Bees Services are encouraged to get on board in acknowledging Make Music Day by involving children in musical experiences, and we'd love for you to join us!