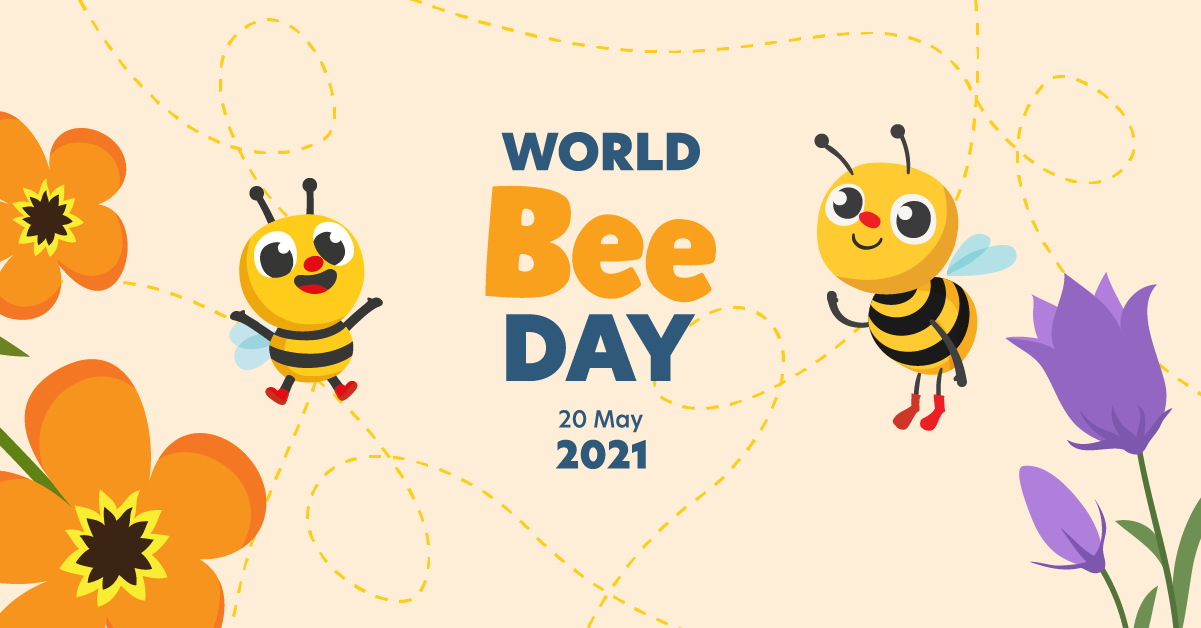 What is World Bee Day?
World Bee Day is celebrated on 20 May 2021. The main purpose of World Bee Day is to spread awareness of the significance of bees and other pollinators by encouraging conversations and actions that educate about the importance of bees and maintaining bee friendly landscapes to keep bees pollinating and our world's environment healthy.
Why are Bees Important?
The World Bee Day Organisation have outlined 3 main reasons as to why we need bees.
Food Security – Bees pollinate most of the crops that humans and livestock eat. They also produce honey which is considered not only a sweet treat for humans, but for the animal kingdom too.
Biodiversity – Native bees have co-evolved with our unique native flora over thousands of years. Some species of plant can only be pollinated by a particular species of bee so their existence is important for certain plants to continue existing too.
Ecosystem Health – Bees provide pollination for plants and plant diversity supports the ecosystem to do amazing things such as regulating climate, purifying air and water, building soil and creating nutrients.
At Busy Bees, we encourage and nurture children's curiosity and respect for our natural environment. As part of Quality Area 3 of the National Quality Standards, educating and supporting children to become environmentally responsible is an important part of early childhood. Many of our Services focus on spending time in nature, adopt sustainable practices, and even create homes or landscapes at the Service for wildlife such as bees, insects and frogs to visit and enjoy.
Observing Native Bees at Busy Bees at Chinchilla
Busy Bees at Chinchilla were gifted a native stingless bee hive in 2019, donated by Educator Alyce Mullen and her husband Paydon Mullen. The bee hive is kept in a natural log, located in a warm spot in the garden and provides the perfect opportunity for children to safely explore and experience the native stingless bees up close and personal. Having native stingless bees at Busy Bees at Chinchilla creates an environment that supports:
The pollination of plants in the gardens surrounding the Service
The supply of honey
Observations and curiosities around the social behaviour of the bees
Inspires social responsibility and respect for the environment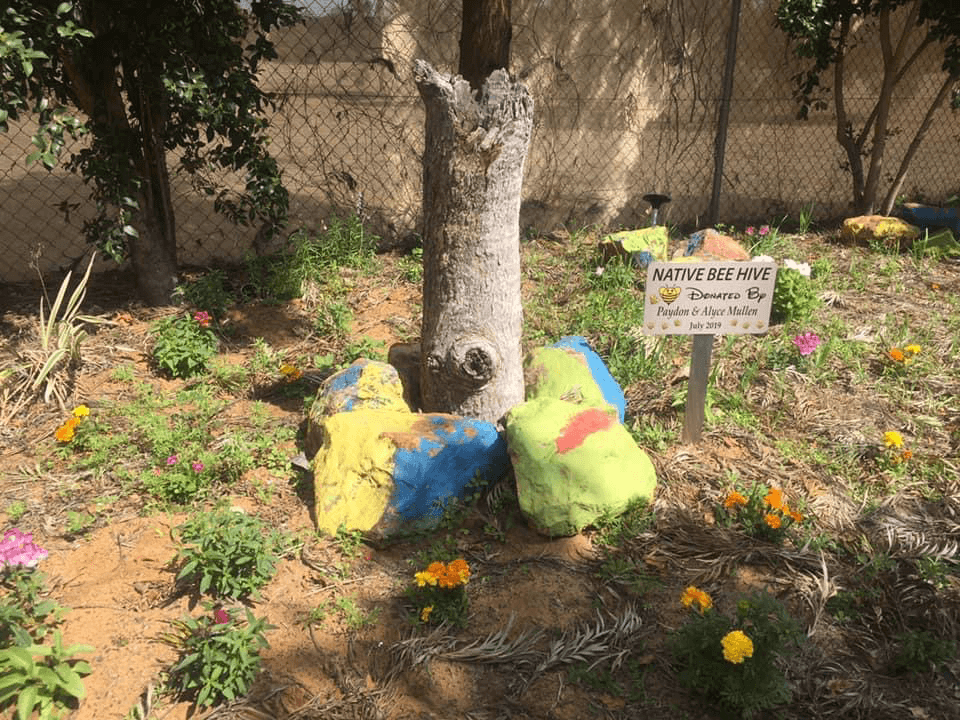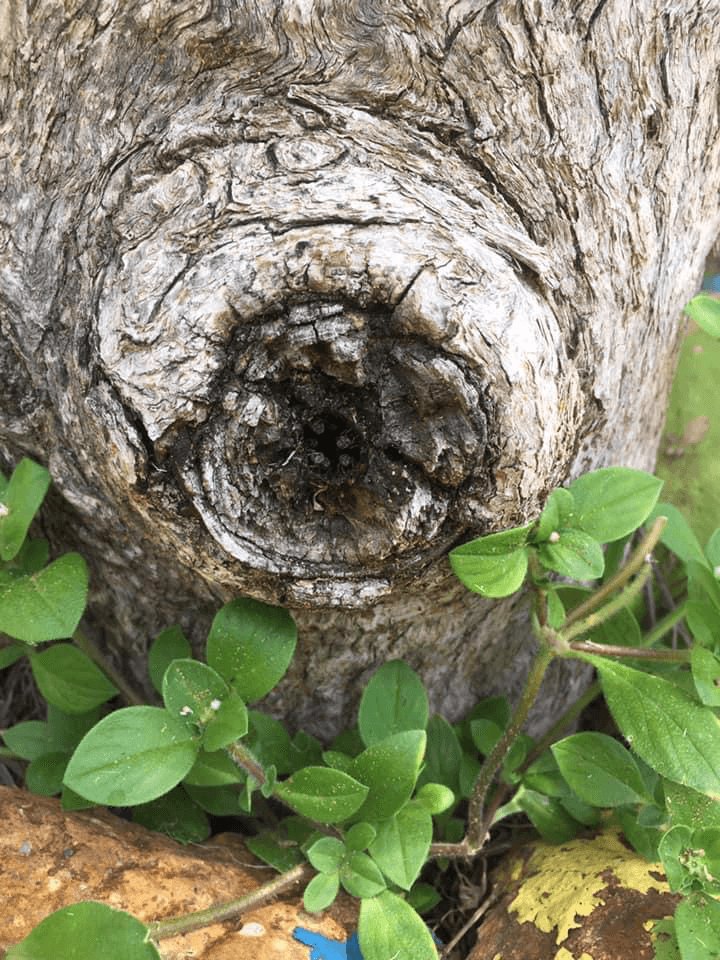 Creating a Five Star Insect Hotel at Busy Bees at Moreton Bay
Our Busy Bees at Moreton Bay Service in Manly West were recently visited by Bunnings, who gifted them with an insect hotel. The insect hotel has been installed on a tree at the Service and is a very special resting area for the local bugs where they can take refuge from the wind and rain. The children love taking care of the bugs and are learning to care for the insects while developing empathy and compassion for living things great and small.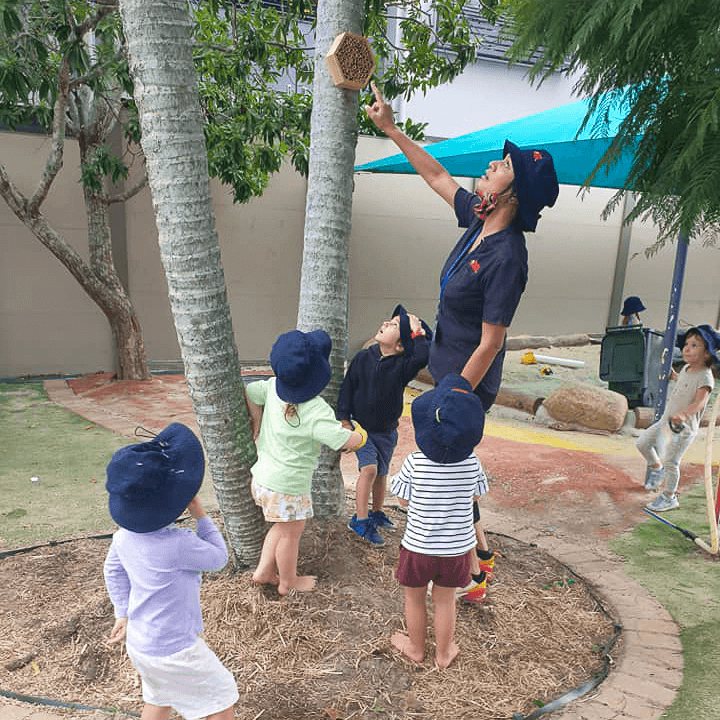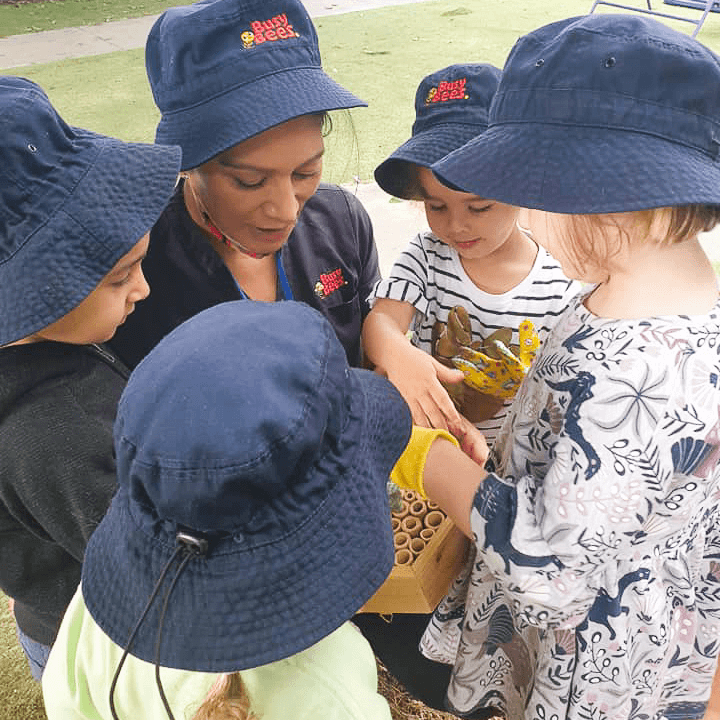 How can you help protect our precious bees?
The World Bee Day Organisation have suggested a number of ways that we can all contribute to the preservation of bees and other pollinators:
Plant bee-friendly flowers and plants in your garden and pots at home
Raise awareness about bees and their importance to children
Support Australian-made honey
Set up a bee or insect hotel in your garden
Mow lawns in the evening when bees are no longer foraging
To find out more about bees and how you can help support World Bee Day, visit: worldbeeday.org.au/
Our Busy Bees Services are looking forward to celebrating this bee-autiful and amazing cause throughout the month of May!