Explore our Centre in 3D
Overview
At Busy Bees at Maroochydore, your child will benefit from:
Quality early learning for children aged birth to five years
Nutritionally balanced meals prepared daily by our on-site chef
Natural outdoor setting with chickens, guinea pigs and even a quail! Children are provided daily opportunities to care for and spend time with our animals, supported by an educational program that teaches appropriate handling, animal safety, responsibility and respect for all creatures great and small
Herb and veggie garden that involves children in daily watering and caring for our growing plants. Children learn about where food comes from and the journey from farm to plate, as well as fostering respect for our environment.
Focus on sustainability – children are involved in caring for our compost and worm farm, including saving their food scraps and knowing what our worms eat and what items can be composted. Recycling, sustainability and environmental education is a strong focus for our staff and children.
School readiness program lead by a qualified Early Childhood Teacher that focuses on developing children's independence, self-care skills and sense of routine to prepare them for a formal classroom environment
At the end of a quiet cul-de-sac just moments from the Maroochydore Business Hub, Busy Bees at Maroochydore is a magical space for children where they can explore their curiosities and ignite their senses in our spacious natural settings. Our unique early learning Service on Denna St offers 75 places for children aged six weeks to five years, and is full of so many amazing opportunities for children to explore.
With a focus on sustainability and environmental education, children are provided with daily experiences to care for our animals, veggie gardens and worm farms while learning about our environment and fostering a respect for all living things. Our nurturing and supportive Educators expertly navigate these experiences with children, and have built a unique educational program focused on supporting children's understanding and relationship with our natural world.
Mari Yaxley is the appointed Service Manager and brings with her over 19 years of experience and commitment in early learning. Mari and her team of 13 qualified Educators and Early Childhood Teachers are passionate about supporting children's growing independence and nurturing their individuality, helping them develop at their own pace, in their own way.
We would love for you to join our family at Busy Bees at Maroochydore. Contact our team today to book your tour.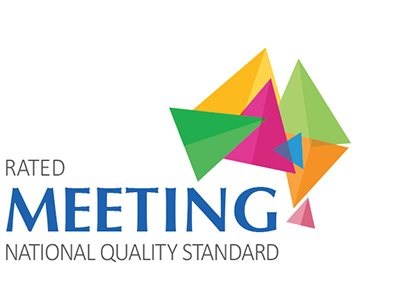 Learning Spaces
Explorers (6 weeks - 15 months)
Nurturing responsive relationships are our primary focus for our nursery children.
Discoverers (15months - 2 years)
Your toddler's keen sense of discovery is supported through the creation of fun environments that ignite their curiosities.
Adventurers (2 - 3 years)
Your toddler will be encouraged to explore to build resilience, vital social skills and independence in our purpose built environments.
Collaborators (3 - 4 years)
Teachers support children's keen approach to learning by offering an educational program that is challenging, insightful, consultative and reflects each individual in the classroom.
Researchers (4 - 5 years)
Teaching Practitioners develop a stimulating approach to learning by supporting the children with an educational program that is challenging, insightful, consultative, giving them a head start as they prepare for school.